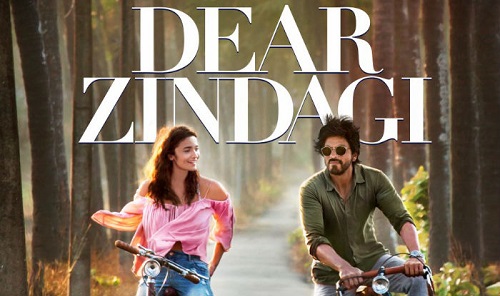 I went for watching 'Dear Zindagi' after going through several reviews. I find nowadays most of the reviewers are women and they are invariably 'too kind' to the topics dealing with women.

DZ is the story of Kaira alias Koko who suffers from a sort of insecurity manifesting with supreme arrogance. She has everything in life, concerned parents, a loving bro, a few friends who exudes bonhomie, suitors who are rich, handsome and tolerant. Yet, Kaira behaves in most unpredictable and cheeky manner like telling her first BF Sid (Angad Bedi) after returning from a shooting (ahem, she is a budding cinematographer) in Singapore with a super star (Kunal Kapoor with a funny hairstyle) that she slept with the super star to his absolute shock, evasive to the invitation of the actor who is willing to offer her a plump assignment, tells her musician boyfriend Rumi (Ali Zafar) to stop the music when he plays the song he had specially composed for her.

She hates spending time with her parents in Goa, snubs her friends at the drop of a hat, behaves restlessly in the couch of Dr. Jehangir Khan (Sharukh Khan) to whom she resorts to cure herself.

Kaira is said to suffer from the mental depression because of not having parental care when she was a child and left in the care of her grandparents. There can be a sore part of her heart because of it, but whether that will observable in such cranky ways is only the writer director Gauri Shinde's should tell. Anyways, it does. Kaira is, well, cured by the handsome and sexy head shrinker after a catharsis. 'Dear Zindagi' carries a good concept but treated too tangentially with so much of dialogues and extrapolations.

The saving point is that Alia Bhatt comes out as an actress with a lot of potential and performs her annoying role with ease. The tempo of the movie positively slackens in the middle.

Kaira's problem, if one views in the Indian milieu, is not a problem at all because Indian women have greater and more haunting past and also know how to live with them. If you have nothing else to do, or an avid movie watcher, 'Dear Zindagi' may fill the bill. But, do not go with great expectations.