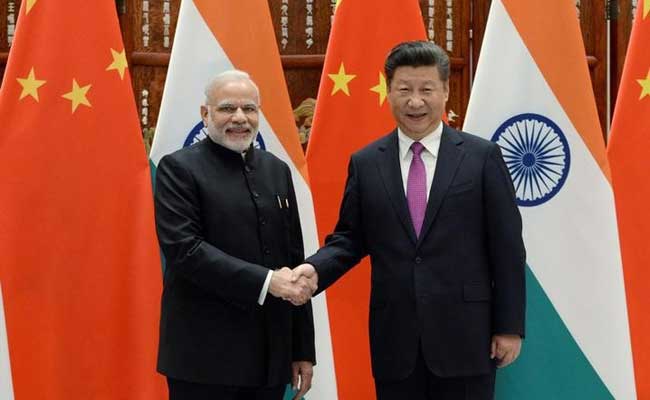 Relations between India and China can best be described as tenuous, beset with mutual suspicion and distrust. A quick review of the relations between the two countries over the last six decades or so shows that India had been contending with an ever-increasing trajectory of belligerence and threats to its economic interests and territorial integrity. China has always perceived India as a potential competitor and a threat. Hence it has used every trick in the book to erect roadblocks in India's path either directly or indirectly through its proxies.

India has long been aware of China's support to Pakistan – from building nuclear weapons to tacit encouragement of terrorism against it. Its intelligence agencies have also long been aware of Chinese involvement inside India - from funding communists to maintaining a bevy of friendly journalists on its payroll to promote its point of view. But that is par for the course in today's pernicious international ecosystem and India has no reason to complain but rather realign its own strategic policy responses that safeguard its interests.

Of course, there have definitely been several individual instances of India standing up to China - in military responses to border incidents prior to Dokhlam (2017) or while negotiating border disputes. But overall, it conspicuously lacked the sting to deter China. That would explain the condescending attitude and a second class treatment towards India.

This has largely been attributed to the fact that India for over three decades had coalition governments that were by definition weak. Hence in international affairs, more so with regards to its neighbors, India continued to punch below its weight. But that explanation is not convincing, given that many countries with far more unstable governments have stood up to their aggressive neighbors.

All that seem to have slowly but surely changed under Prime Minister Modi. After an initial but short-lived honeymoon with both Pakistan and China, India has displayed a nuanced ratcheting up of assertiveness. There are ample pieces of evidence that point in this direction. This piece will highlight three recent reports that have attracted immense interest that attest to India's emerging assertiveness.

Firstly, the political crisis in Maldives brought the navies of India and China to a near confrontation in the Indian Ocean. In what is seen as blatant gunboat diplomacy, China had dispatched a flotilla of several vessels (some reports have said eleven) including missile destroyers to the Indian Ocean Region (IOR). But the Indian Navy threatened action and fired warning shots that stopped the flotilla and forced the Chinese Navy (PLAN) to retreat. (Nikkei Asian Review 3/23/2018)

Secondly, India has beefed up its military along the Chinese border in the north from Ladakh to Arunachal Pradesh in the north east (Times of India 3/31/2018). Not only has the density of troops been increased in these sectors, but also a comprehensive upgrade in defense infrastructure is evident - roads, bridges, advanced landing ground (ALG), military hospitals, etc.

Thirdly, in an apparent reversal of its earlier stand and much to the annoyance of the Chinese, a government minister and a senior BJP functionary attended the 60th anniversary of Dalai Lama's arrival in India (Economic Times 3/31/2018).

These diplomatic incidents or updates to its statecraft, if you will, should be seen as outcomes of an inner overhaul of the operating guidelines for handling China under the Modi dispensation. Clearly a confident India has come up with its own answers to the management of a pernicious neighborhood. India is now seen as able and willing to match the belligerence from Beijing in equal measure.

It must be noted in this context that China's rise as a global power has been punctuated by bulldozing civil societies, grabbing others territories, defying judgements of the International court of Justice (ICJ) among others. In the same breadth it has diabolically quoted historical treaties and international law to justify its land grab frustrating many of its neighbors. Unlike India, its rise has hardly been peaceful.

With several countries bristling against China – Brunei, Malaysia, Vietnam, Indonesia, Philippines, India, and Japan and of course the US, the writing on the wall is self-evident. China's belligerence and open defiance of international law – as demonstrated in the case of the South China Sea dispute – is the raison d'etre for the formation of a loose coalition-of-the-aggrieved against it. If China continues to pursue its current course, this loose coalition could solidify into a formidable alliance that would only bode ill and spell disaster for China even in the span of a decade.

For a dictatorial and authoritarian state, where hundreds of millions of people continue to be denied basic civil liberties, the domestic situation in China is indeed fragile at best. For any nation this is a veritable internal time bomb. Any misstep or social crises like the "Arab Spring Uprising" could be irretrievable and have disastrous consequences for that country.

China's troubles are not limited to its immediate neighborhood. As China and the US are continue to engage` in a war of words and slapping sanctions and counter sanctions at each other, it is difficult to read the tea leaves to determine if an early rapprochement is in the horizon. But whatever be the outcome of this incipient trade war, it does provide India a window of opportunity to expand and deepen its relations with likeminded countries that perforce have to counter and stand up to China.

The regular military exercises by India's armed forces with their counterparts in other friendly countries designed to expand its influence appear to be paying dividend. Inviting the ten heads of states from ASEAN to Delhi for Republic Day celebrations in January 2018 is another initiative designed to contain China. Although it is anybody's guess as to how ASEAN nations will reciprocate, India has made the right moves.

In hindsight, India's refusal to back down in heights of Dohklam in 2017 is indeed an inflection point. The rout of 1962 or the sense of inferiority perceived by the Indian political establishment vis-a-vis China are now buried in history. For now, India seems to be energized and arming itself to its teeth and flexing its muscles.

However, there will be more Dokhlam type "salami slicing" situations for India to encounter - be it in the heights of the Himalayas or the depths of the Indian Ocean - but the response will be unprecedented and definitely not to China's liking.