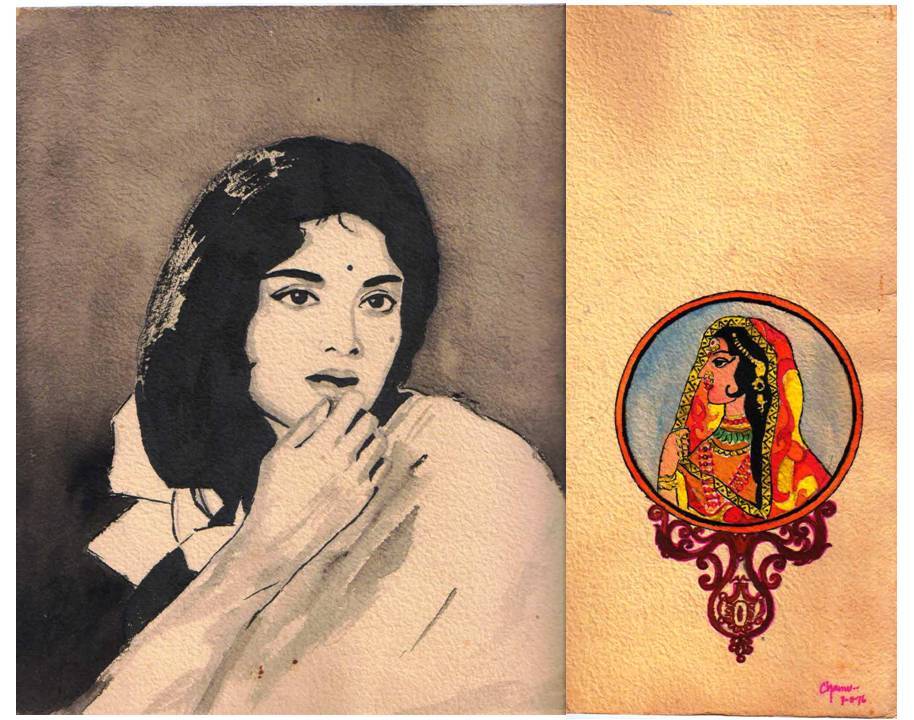 Recently, I have been watching the song 'Chinna Chinna Kannile', a duet by AM Raja and Susheela from Sridhar's movie 'Then Nilavu'. (1961). That was the first Tamil movie shot at Kashmir fully, but in black and white; though Gemini Ganesan and Vyjayanthimala were the hero and heroine, the film was unduly hogged by Thangavelu and M Saroja. The movie was, indeed, a flop. However, the songs are even today pleasing to see and listen for Sridhar being the director who invariably carried an eye for beauty and aesthetics. Just watch the dance movements or ordinary movements of Vyjayanthimala in this song! Awesome! The grace, the poise, the beauty and at the same time regal! In my opinion (may be wrong, but I think I am always right!) no other actress or actor had that poise, grace and majesty of Vyjayanthimala till date.

True, she looks a bit shy and childish in her first dance sequence 'Gopalanodu naan' in 'Vazhkai'. Yet, there was something special in it. Soon she conquered the film world by her presence and talent (not in the Tamizh film arena) much in Hindi; in fact that helped her to become popular all over the country. Tamizh heroines needed to be buxom at that time; Well, Vyjayanthi wasn't.

She made her presence felt in every movie she acted except a few. She had the courage to reject the Best Supporting Actor Award from legendary Filmfare for her role of Chandramukhi in 'Devdas'. She reached the pinnacle of her career with all the big stars of Hindi films at that time; Raj Kapoor, Dev Anand, Dilip Kumar, Rajendra Kumar and Shammi Kapoor. The song sequences featuring her in Nagin, Madhumathi, Sangam, Naya Daur are still green in many movie aficionados' memories.

None would have forgotten her intense dance competition with Padmini in 'Vanjikottai Valiban'. That video is still popular even among the youngsters. She had her special grace with coquettish authority in the other song 'Raja magal' in the same movie.

Once she decided to leave films with her last film 'Ganwaar' she never turned back. With the amazing grit she refused to play the role of mother to Amitabh and Sashi in the most celebrated movie 'Deewar' though she was offered a fortune. That was Vyjayanthimala and her royal character.

Even at the age of 84 she continues her Bharatnatyam and gives occasional performances on stage. Age could have drawn lines on her face and shrunken her once beautiful figure. Yet, she still carries that unique majesty and beauty!
Illustration by G. Swaminathan