Is non-violence the right way or does resorting to fisticuffs for our rights make more sense? Should we turn the other cheek and then sock right back or transform the welts from the slaps into roses of forgiveness? These questions do not have any cut and dried solutions.

An inherent human instinct for peace tells us that we should be forgiving. Yet, that is most difficult to do. It is not easy, because it takes immense courage and magnanimity of heart to forgive. We need to be Christ like to be able to do that. And we can become so, if we sincerely commit ourselves to being peaceful and spreading peace.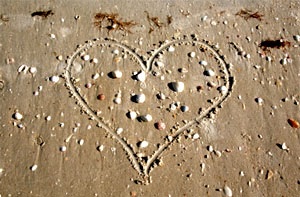 Forgiveness helps to contain anger. As Mark Twain's oft cited but rarely internalized quote goes - Forgiveness is the fragrance a violet leaves on the hands/feet that crush it. It is the strength of spirit, that enabled Gladys Staines to forgive the murderers of her husband and sons. It does not mean that she was not distraught at losing her loved ones in such gruesome manner; but she knew that mercy, flowing from God's grace, is more powerful and redeeming than revenge. She knew that her act of forgiveness, did not mean that she gave in to injustice. It meant that she did not want violence to breed more violence; it meant that she was releasing herself from being emotionally manacled to the perpetrators who maimed her life forever by their mindless act; it meant that she was letting go her personal need for atonement in a spirit of compassion and oneness with humanity at large. It means that we can all cultivate that courage and largesse of heart.

It cannot obliterate past injury, it cannot take away the suffering and the hurt already inflicted, but forgiveness opens up a new path towards physical, emotional and psychological healing. It saves us from the psychosomatic illnesses we inflict upon ourselves when we let anger, resentment, self-pity and ensuing desire for justifiable retaliation take over control and erode inner peace. Forgiveness nourishes love and compassion, whereas anger blurs perceptions, magnifies injustices, and eventually leads to self-ruin. It is a tool that keeps us perpetually victimized, our real enemy.

We have the power to choose. We can opt to be ambassadors of love and peace or fiends inflicting pain, torture and death in the name of justice. We can rise to the highest levels of humanity or allow beastliness to let us wallow in an abyss of depravity, cruelty and spiritual bankruptcy.

Gandhigiri or Dadagiri? Make or mar your life by your own choice.