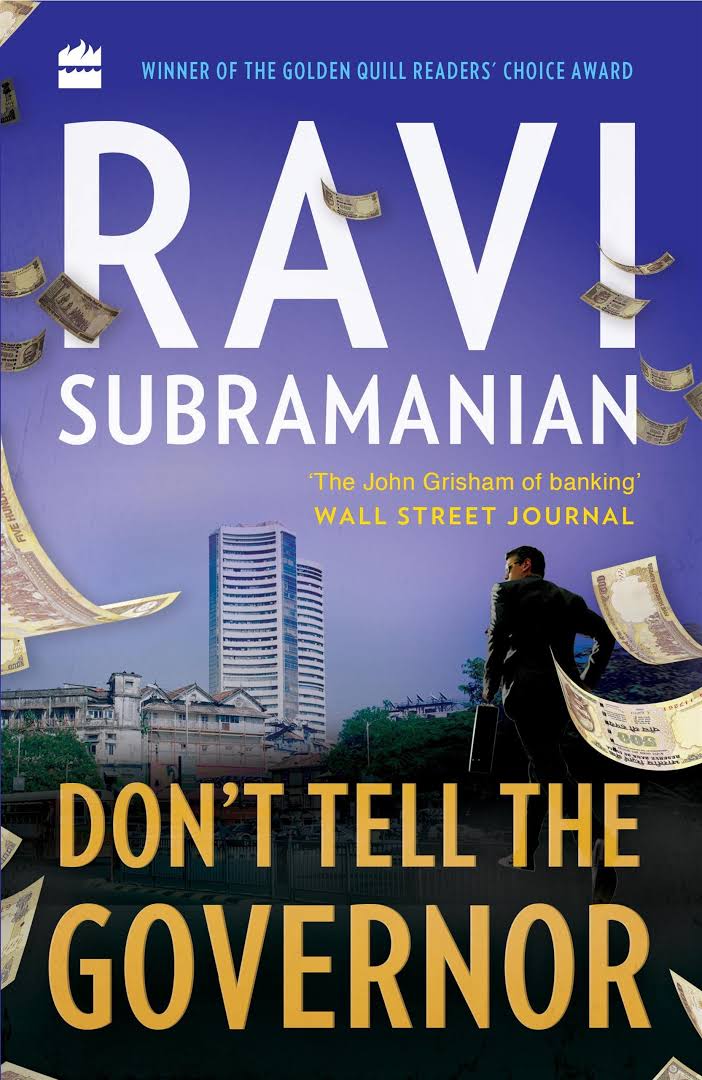 I haven't come across any Indian author writing in English as intelligent as Ravi Subramanian. All his novels, except one, deal with banking and money matters.

His recent release 'Don't Tell the Governor' is another feather in his cap.

Four desolate events taking place in four different parts of the world get connected.
A car with four passengers heading in an India Nepal highway met with an accident with no survivors but a trunk full of Indian currency.
A glamorous Bollywood actress Pallavi Soni wins a popular television show 'Big Survivor' in London, UK.
Because of a whistleblower at a law firm in Panama, a tiny country bordered by Caribbean Sea and North Pacific Ocean brings down several billionaires around the world.
Aditya Kesavan, a dynamic, handsome, charismatic and ambitious academician from the New York University has been offered the position of the Governor of Reserve Bank of India.
How these are getting linked and interconnected?

Ravi Subramanian's breathtaking narration combining all the recent very important happenings in India and elsewhere will keep the reader engaged in 292 pages of this thriller.

Thousands of crores of Indian currency, the clash between the Reserve Bank and the Government, the mischievous business men, the greedy public, tactful middlemen, the ruthless politics, the extraordinary power of lust and sex, the constant problems of terrorism all run through the novel very strongly. Any additional information I provide will be a spoiler.

In the Author's Note the writer says that the resemblance to the real events is just fictional and the agencies and positions are mentioned to add authenticity to the story. He also advises the reader 'while reading this story, I recommend that you read it to enjoy what could be, rather than as a depiction of what is'.

A highly readable awesome novel!