...in the backdrop of a major disaster …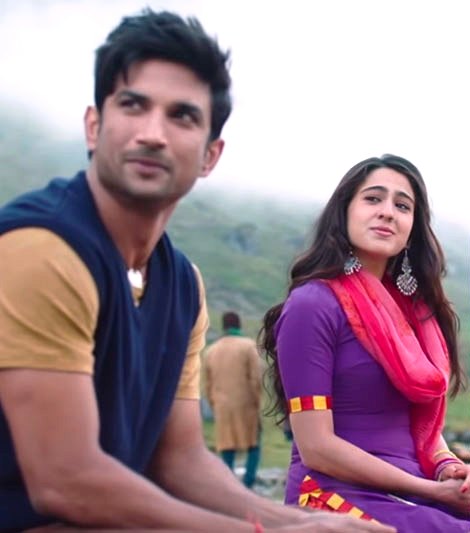 Kedarnath raised my expectations after hearing/watching 'Qaafirana' and 'Sweet heart'; but, the movie as a whole turned out to be a disappointment though the major disaster in Kedarnath in the year 2013 forms the expected extended climax of the movie. But, I felt the disaster more poignant after the sad tale of failed love people coming out laughing loudly from the auditorium.

True. Today the audience is smart enough to distinguish between real and reel happenings, the strong impact the movie should have made at least immediately after the show missing is definitely a reflection on the movie's tenor.

Anyway, one should give writer and director Abhishek Kapoor credit for setting a sad love tale between a docile and poor Muslim porter Mansoor (Sushant Singh Rajput) and 'Mukku' (Sara Ali Khan), a wealthy and haughty Hindu girl from a Pandit family in the backdrop of picturesque Kedarnath. No it is not another taming of the shrew story; the shrew herself falls for the boy blindly.

I think the problem with 'Kedarnath' is the characters are too familiar who have been seen in n number of love stories without any depth. Even the proceedings are predictable for me except the last but one scene where the scarifying hero gets swallowed alive into the crevices of the cracking earth in the view of his lady love.

Sara Ali Khan in her debut film does not disappoint. She has the beauty and the oomph factor for the role she played. Sushant Singh Rajput's role is a bit colorless and he tries his best to add some shades to it. The VFX attempts to create the disaster is admirable. Other notable aspect is the camera work by Tushar Kanti Ray capturing the scenic beauty of Kedarnath and Himalayas as well as the great deluge.