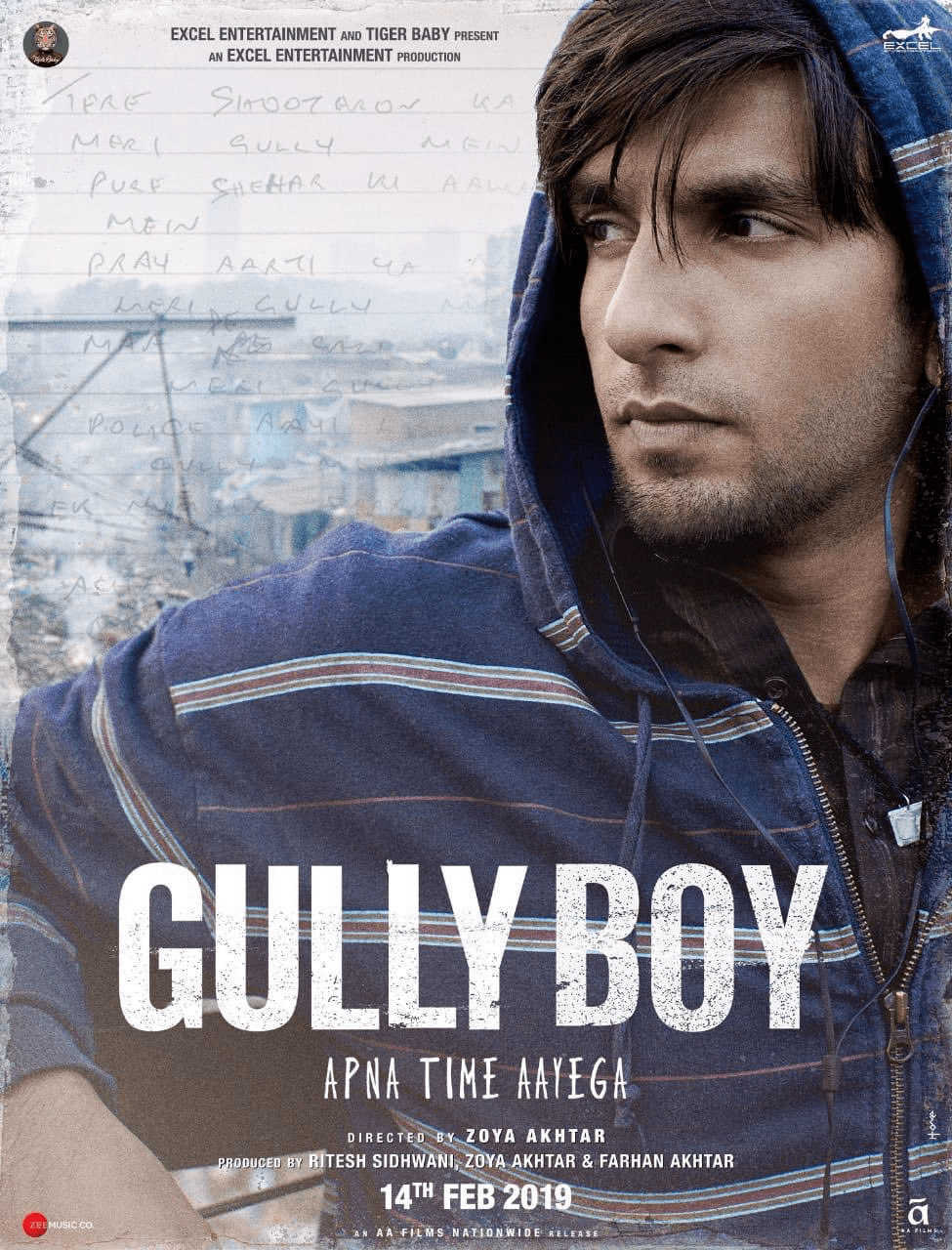 Mumbai's Dharavi is a mystery to me; from there we had and still we have several stories of rags to riches, underdog to power centre, penury to luxury being churned out at regular intervals. I remember to have read a book by a popular Indian author in English on this Asia's largest slum had said that 'India should have more Dharavis'.

So now we have 'Gully Boy' with names which are invariably linked with classicism, opulence, art and acclaim; Zoya Akhtar, Reema Gagti, Farhan Akhtar, Ranveer Singh, Alia Bhatt, Kalki Koechlin and an impressive entrant Siddhant Chaturvedi as the main players.

Pardon me for my ignorance; though I love music my knowledge about the socalled 'Rap' is next to zero. Rap is mentioned as a musical form of vocal delivery that incorporates "rhyme, rhythmic speech, and street vernacular", which is performed or chanted in a variety of ways, usually over a backing beat or musical accompaniment. The components of rap include "content", "flow", and "delivery".

Well, in this case, to follow the movie closely and enjoy the rap, you should be familiar with the 'rap music' as well as Mumbai's street slang!

So what is this 'nonentity' to 'celebrity' story? The socalled critics' claims of many layered story is a boy of Dharavi driver who lives in a hovel with a troubled family but with a heart to become a Rapper and how he becomes one. Again, I am really amused by the slums of Dharavi where toilets are one for many while mobiles are many. The places 'stink' even on screen but the hearts are full of 'fragrance'. Such tales could be possible only in Indian milieu and screen.

The story is said to be loosely based on the real life street rappers Divine and Naezy and '8 mile' (A 2002 American movie based on Eminem). Here a college guy Murad Sheik aspires to become a rapper. His love interest Shafeena is a sort of a feisty modern girl studying medicine. Murad befriends Sher and together they caught the eye of Sky a foreign music promoter. Then what? Notwithstanding the dysfunctional family of the protagonist and the strict family of the heroine, Murad participates in a contest which wins him a fortune and catapults him to the top.

A similar movie 'Sui Dhaaga' at least carried a social message and ways of strengthening one's livelihood. This is a tale of a single man's dream and his achievement.

Ranveer Singh and Alia are now floating on the crest of success and popularity; for Ranveer this role is no big challenge. In fact, he looks a bit old for the college student in his late teens. Big names and critics' acclaim sell. Since the movie is a 'musical' the soundtrack are approximately 18 with nearly 20 voices and 10 lyricists including the celebrated Javed Akhtar.

There are two types of movies; one selling a fantasy; another trying to cash on the suppressed dreams of underprivileged. This movie falls into the second category with yet another religious tag.

Are you a Rapper or Rap Music lover? Are you a millennial? Are you a die-hard Ranveer fan? Do you like Zoya Akhtar's unique genre of storytelling? Do you subscribe to the intellectual views of our critics?

Then go for 'Gully Boy'.