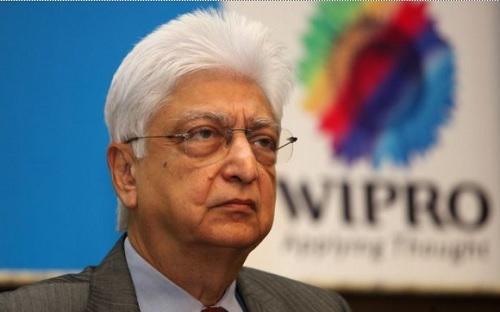 Azim Premji, the Chairman of Wipro, has announced a fresh bequest to his philanthropic endowment — transferring approximately 34 percent shares of India's fourth-largest software services exporter, Wipro, valued at 52,750 cr ($7.5 bn) — that supports the Azim Premji Foundation. With this, his total commitment to the trust stands at 1.45 lakh cr ($21 bn) which makes the endowment one of the five largest private endowments in the world and the biggest in Asia, besides placing Premji alongside the world's most influential philanthropists like Bill Gates, George Soros and Warren Buffett.

This generous act of Premji, besides placing him far ahead of a rarefied group of Indians who have chosen to donate their wealth, has once again brought philanthropy, a word derived from the Greek term Philanthropos,which means "love of humanity", to the forefront.

Philanthropy is essentially an altruistic activity. It intends to serve others by addressing the root cause of the problems faced by the society as a whole, with no financial reward to the donor. It simply aims to effect desired change through giving.

Thanks to post-reforms rapid economic growth in the country, philanthropy has emerged in the recent years as a professional activity. Corporate philanthropy — the act of businesses to promote the welfare of others mostly through donation of funds or time, a program that often constitutes a part of the corporate mission statement — is slowly taking a tangible shape in the country. Corporate leadership is indeed today working towards best use of the resources for inclusive growth through an entrepreneurial approach to problem identification and to implement solutions.

Effective altruists like Premji are focusing more on mankind's existential risks with a clear understanding that economic growth alone cannot improve India's human development indicators unless they work in close association with governments in improving the basic requirement of future generation, namely quality education, to make them skilled-enough to get gainfully employed, affordable health care, environmental protection and so on. The significance of addressing existential risks can well be gauged from the mere fact that even a small reduction in the metrics of India's Human Development Index and Sustainable Development Goals that remained almost stagnant for quite some time has a high expected value because millions of lives are at stake.

It's against this backdrop that Azim Premji Foundation — a not-for-profit organization — is working towardsa "just, equitable, humane and sustainable society" by facilitating "a deep, large scale and long-term impact on the quality and equity of education in India, along with related development areas such as child health, nutrition, governance and ecology".Incidentally, the two trusts — Azim Premji Philanthropic Initiatives Private Ltd and Azim Premji Trust — established in 2001 reported to have earned Rs 11 357crore over the last nine years through dividends, share sales and buybacks etc and are primarily focusing on helping government school teachers develop necessary skills to teach. The Azim Premji Foundation has also established a University in the outskirts of Bengaluru to offer post graduate degree programmes aiming to develop committed professionals for the education, development, etc.

Research reports indicate that income inequality in India is at its highest level since 1922: that India's richest 1% hold 58% of the country's total wealth. We have today 2% of the world's millionaires and 5% of its billionaires. And wealth in the country has been growing at a higher rate than the global average for almost a decade. Yet, the relative corporate contributions to philanthropy are said to have fallen from 30% to 15% in 2011. It is pretty disturbing to note that the ultra-high net-worth individuals' contributions to philanthropy have indeed registered a fall of 4% during fiscal 14 to fiscal 18, that too, despite the fact that their number has grown at a rate of 12% during the past five years.

Even the mandated Corporate Social Responsibility (CSR) under which corporates over a particular size are supposed to contribute 2% of their profits to designated CSR programs could not better the position. Reports indicate that 15% of CSR funds remain unspent, while much is desired in their implementation mechanism, for most of the CSR-money is compliance-oriented as a result of which most of it goes to government-sponsored causes. And the end-result could as well be guessed!

Amidst this gloomy scenario, there emerged a very promising hope: the middle-class individual donors, particularly the young crop from the tech industry, have emerged as the new philanthropists of India. According to Bain & Company report, 100 million donors have joined philanthropy movement between 2009 and 2013. Another noteworthy feature of this group of donors is their focus on efficiency and impact measurement. They are using technology platforms to attract a wider range of donors to achieve scale besides for creating greater public awareness and motivating people to take part in the social change process. In their pursuit of impact investing, they are even adopting cross-sectoral collaborations.

Above all, this young lot is bold enough to address issues such as human rights violations and social injustices including gender-related challenges, which are generally shunned by business houses. This development is more heartening to note, particularly in the context of government crimping the inflow of foreign funds to NGOs that are known for addressing politically contentious causes and activists. There is a growing awareness among the youngsters about the importance of defending core democratic freedom and ensuring the space for civil society to freely operate by offering support to the rationalist groups engaged in defending human rights, and the environment.

That said, we must also take cognizance of the so called 'tainted philanthropy', which according to some experts is not desirable. Some critics observe that for instance, businesses such as engaged in oil exploration, mining, pharmacy, etc., apparently use philanthropy to burnish their reputation that otherwise would have been eroded totally by the flames of the damage to environment and people that their business fans.There are experts around who also call for stop talking "about all these… philanthropy schemes" and "start talking about taxes." There are yet another class of critics who comment that philanthropy is just another way of exercising power by the wealthy. The growing inequality in the society is perhaps breeding such cynicism across the society. But its spread will kill even good philanthropy that goes a long way in bettering the lives of the marginalized.

Reverting to the Azim Premji's act of donating his ownership in Wipro, some critics have observed a flip-side to it. They argue that such a transfer of around 67 percent of Wipro's equity stake out of corporate control might affect its overall performance, besides dampening its share price. Although there is an apparent force behind this argument, the experiences encountered in the case of Tata group of companies that are owned by Tata Trusts which are fully engaged in philanthropy, suggests otherwise.

Given the growing inequalities in the country and the challenge governmental agencies are facing in addressing the developmental needs of different sectors, it is hoped that the business leaders come forward to follow the example set by Azim Premji and spend more of their wealth and entrepreneurial skills to gently nudge India's human development index to sustainable levels. For, in that alone the very development of corporates' wealth too rests.