The double standards of our scientific community get exposed every time there is a satellite launch. The day before the launch, top officials pay a visit to Tirumala to the safe and successful launch. This has increased in the past few years. The very same scientific community is up in arms when there is talk of alternative cures for some serious ailments. To this day Homeopathy is considered a pseudoscience, Ayurveda – a folk remedy and let's not even talk about naturopathy, aromatherapy, NLP or hypnotherapy – they are all hocus-pocus, mumbo jumbo.

And have you noticed how eagerly your allopath doctor will prescribe a new drug in the market and run down the time tested remedies of your grandmother which cost little or no money. Who cares for freely available cures when there is money to be made from new drug formulas? They want scientific validation and proof for age old cures.

It is a known fact that alternative health streams receive a step motherly treatment when it comes to government funds. Research scholars have said, fund allocation will be 10 lakh for an Ayurveda research whereas it will be fifty to hundred times for allopathic research.

United Nations has set Sustainable Development Goals for the world by 2030, but we are way off the mark and nowhere near achieving it. Take a look at the top 10 global causes of deaths according to WHO. All are curable and preventable diseases.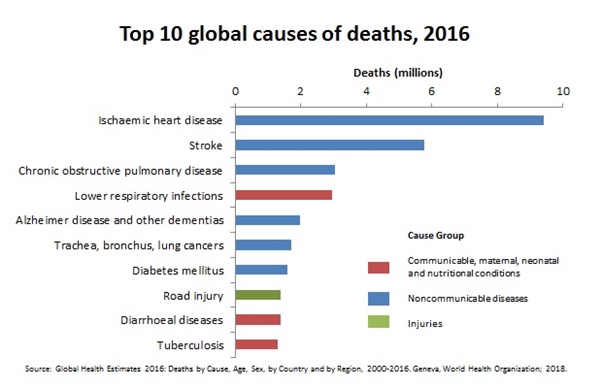 A look at the statistics on the UNDP SGD website, will get you seriously thinking.

Every 2 seconds someone aged 30 to 70 years dies prematurely from non-communicable diseases - cardiovascular disease, chronic respiratory disease, diabetes or cancer.

7 million people die every year from exposure to fine particles in polluted air.

At least 400 million people in the world have no basic healthcare.

Shouldn't we be looking at every possible available healthcare system to ensure the better health for all? Allopathic medicines have done good to humanity but we should draw the line at commercial motives. We are ignoring alternative healthcare systems at our own risk, while our scientists continue to do their flip flops.