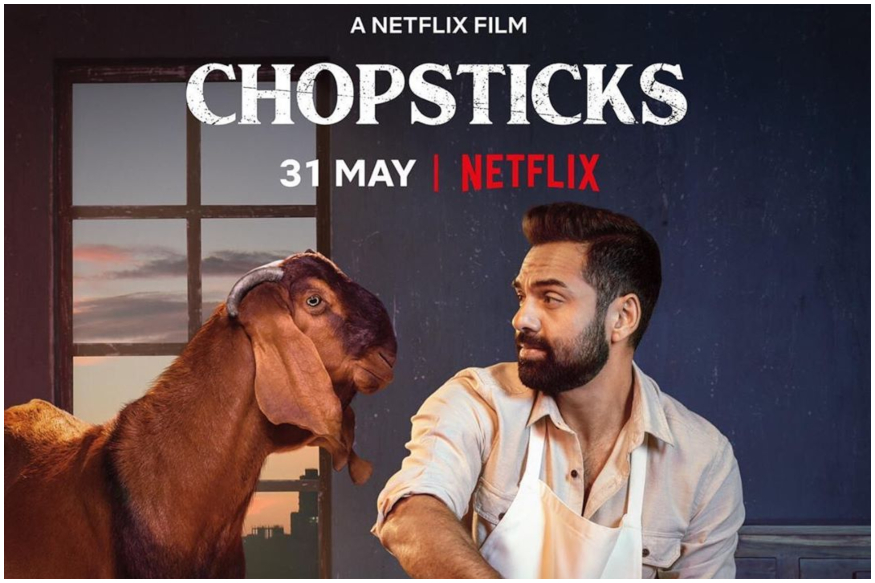 The concept of web serials and movies is fine. But, how many of them lives upto the expectations are a big question. I watched Netflix's recent movie 'Chopsticks' (Netlfix's first Indian origina film) starring Abhay Deol and Mithila Palkar of 'Little Things' fame.

A new gen girl Nirma Sahastrabuddhe from Aurangabad works as a tourist guide with the knowledge of Mandarin in the chaotic Mumbai. She is such a dumb girl when she takes delivery of her car i10, she directly drives to Mahalaxmi Temple to get her blessings. But, the goddess seems to have a different plan. Nirma is so stupid to give her car key to a total stranger who claims to take her car to valet parking by giving her a slip of toilet. Phew!

She goes to police station and lodges a complaint. Later, some one suggests that she can meet one guy called Mr. Artist who can get her back the car. Mr. Artist lives in the nth floor of a multistoried building under construction in mess but with a most modern modular kitchen as he is a good chef. His other job is opening any tricky safe by listenting to the 'dil ki baat' of the safe's locks. Crazy!

The indiffiernet and impertinent Artist and idiot Nirma get closer to each other in the search. The car is with a don who is yet another mentally deranged person who rears a sturdy stupid goat as his favorite pet.

Artists' travel across the seamy and sickening underbelly of fashionable Mumbai and the most illogical way of retrieving the car from the don forms the story. If one sees the inside of Dharavi and the shady parts of Mumbai, India, one should feel ashamed of being a citizen of such a nation which relentlessly keeps boasting about its tradition and culture.

No good work Mr. Sachin Yardi!