The Magic Weight Loss Pill' 62 lifestyle changes by Luke Coutinho with Anushka Shetty, Penguin pp.255, Rs. 299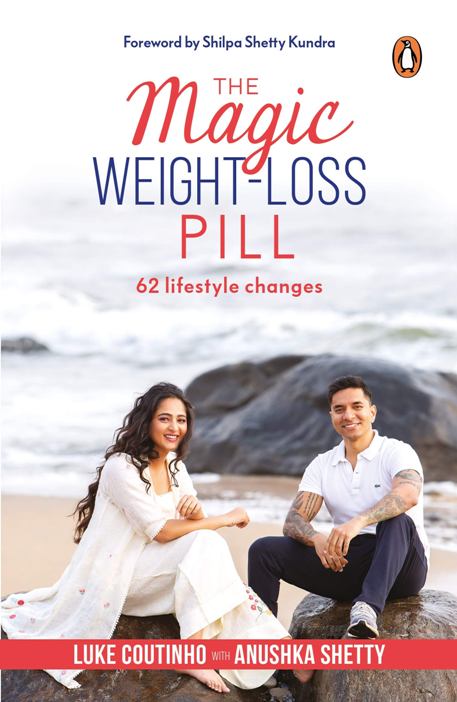 Seen and read a lot of books on health and on slimming.

The book 'The Magic Weight Loss Pill' through 62 lifestyle changes attracted me instantly because of its cover, contents and simplicity. The scientific and biological reasons for obesity are discussed initially.

Well, the author, sorry authors Luke Countinho and Anushka Shetty look slim and trim on the cover and when browse through the book, I was impressed by the brevity on many suggestions. Look at these titles; Add raw food to your daily diet, The magical weight loss tea, Climb stairs to burn that fat, The natural sleeping tablet; breath, Have more sex, Cure that constipation, The 500ml water shot, Practice gratitude and thankfulness….etc.

When one changes the lifestyle automatically lot of things change.

Surprisingly all the suggestions are vegetarian items mostly; not expensive and are available in the market.

Nevertheless, the regiman the authors suggest in certain cases are rigorous; needs lot of planning, determination and patience.

Luke seems to be a globally renowned holistic lifestyle coach and holistic nutrionist. Give a try if you are interested in shedding your avoirdupois!