Smile... It'll Brighten Your Day
Smile at others,
smile at your wife, smile at your husband,
smile at your children,
smile at everyone
- it doesn't matter who it is -
and that will help you
to grow up in greater love
for each other.
- Mother Teresa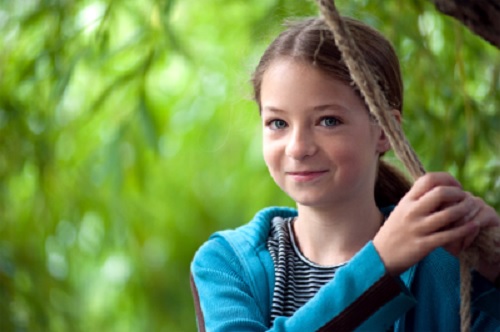 A smile is worth a thousand words. Mona Lisa's smile is world famous. A smile lightens one's burden and broadens one's horizons, it makes the day brighter. According to doctors we use only four muscles to smile, but when we frown we use 64 muscles - 16 times more.

A smile costs nothing but is invaluable in terms of goodwill and happiness. When you smile at a person and he returns your smile, he will be in a happier mood, and will perhaps pass on the smile to another person he meets. This process will continue and it will help to spread happiness.

When your life gets frantic, a smile will work wonders. Research reveals that smiling reduces tension. Smiling allows you to breathe through your nose, which cools your brain, and in turn cuts down on the release of grief-inducing neuro transmitters.

Laughter is said to be the best medicine. It can improve respiration and circulation and can suppress damaging stress- related hormones. A 35-year study of 268 Harvard University graduates found that those who had a good sense of humor coped with stress better and lived longer. The beauty of a smile lies in its genuineness. Let the smile light up your eyes. Smile only when you feel like it - a forced smile is seldom appreciated.

Thus a smile - a simple gesture which costs nothing - can work wonders for ourselves and for those around us. It is indeed an invaluable tool in our hands with which we can spread happiness all around. Keep smiling!
Image under license witth Gettyimages.com
27-Jul-2019
More by : Dr. Anjana Maitra
---