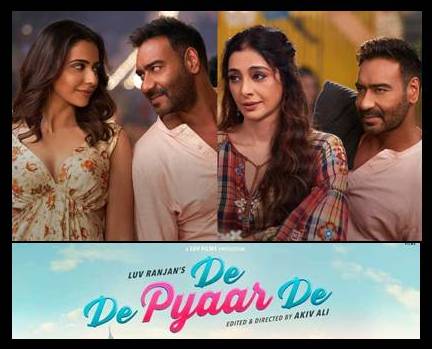 Is it possible to integrate the new-gen modern (outrageous?) options with the old gen (45 plus persons) parents?

In reality, nowadays, it keeps happening in many of our circles; but, there, the moralists accept it with a stoic silence or pretend to be holding the values by conducting marriages with all frills! The not so popular movie 'De De Pyaar De' (Hindi) speaks about it loud and in no uncertain terms. How do you like a rich fifty year old investment banker in London courting a pretty girl half his age who, in fact, volunteers herself to him? How do you like him bringing her to India to meet his separated family of wife and grown up boy and girl but at the crucial hour lies to his family, the young girl as his secretary? How do you relish the intelligent mother of the two handles the situation with poise? How you like the mother herself tells her daughter's boyfriend's dad that the two want to 'live together' after the engagement?

Pretty shocking and unusual, aren't they? They do. When life is viewed through the morality glasses (here only with respect to sex!) it is bound to be.

DDPD had drawn a lot of flak for being a misogynic movie by the critics; and not a big hit.

Well, I find the whole movie interesting to watch with a lot of sensible dialogues and senseless too. Yet it kept me engaged. I am not ready to take sides; but, I feel every individual has the choice to choose his/her life. Period.

Aged Ajay Devgan, talented Tabu and sexy Rakul Preet Singh occupy the frames in the opulent and rich indoors and outdoors of London and picturesque Kulu and its aesthetic cottages.