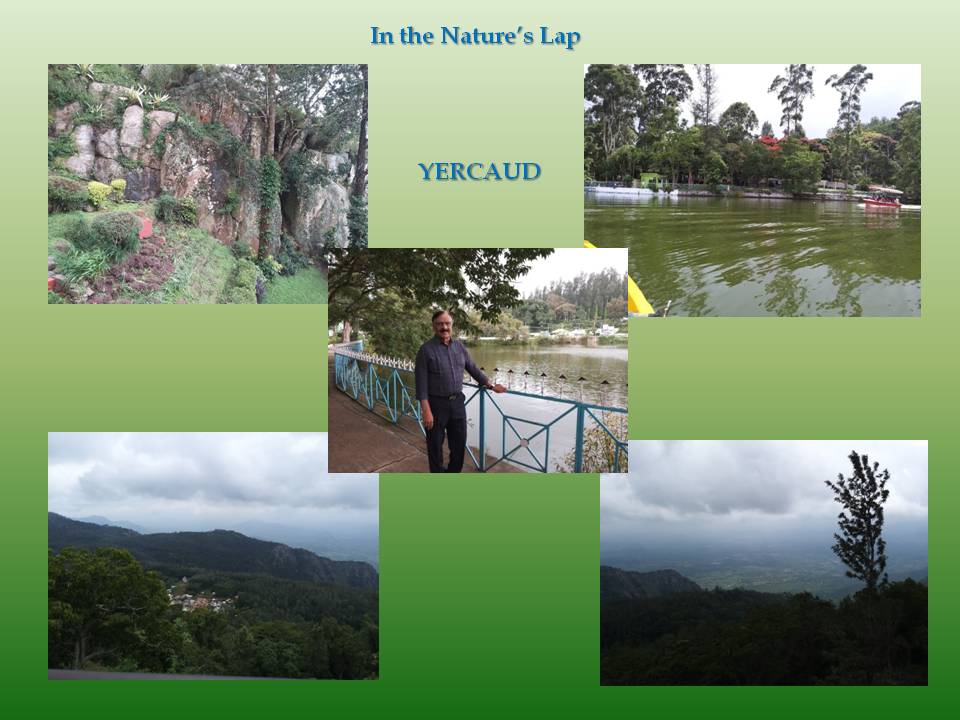 I think Yercaud isn't as popular as Ooty or Kodai. Reasons? Search me. But, it is striking. My visit to Yercaud long back didn't brought back any memories.

Yercaud is amazing; we are touched by clouds whenever we move out. One could feel the mist and its moisture. The sun plays always hide and seek. The clouds suddenly gather and rain lashes for sometime; the sky again brightens up and the mist follows. Cloying Greenery is found everywhere.

There are not many specific places to see; every corner carries the nature's touch. The long winding roads, the abysmal depths, a small but lovely lake, the view of the valley form the Pagoda Point dotted with habitats here and there.

Yercaud is more natural without much artificial trappings. But, word of caution; those who hate chillness, who cannot walk or climb as every walkway is a slope or have steps, who loathe silence and solitude, who doesn't like conversing with clouds please keep away.

Another small piece of natural beauty in Tamil Nadu!