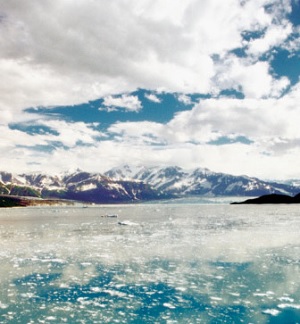 White – the universal color of purity, virginity, innocence and cleanliness – is slowly making deep inroads into a woman's wardrobe. Earlier neglected as a drab color, today it has re- invented itself in a new avatar and fashion designers, dressmakers, stylists and supermodels are all swearing by the versatility of white.
Color surrounds us; it feeds and nourishes our senses. We see it, feel it and absorb it. Our minds, bodies and spirits are profoundly affected by it. Color is considered to be one of the most powerful design tools we have. People respond to colors in different ways and these responses take place on a subconscious, emotional level.
White, earlier considered essential for a man's wardrobe is today an indispensable part of a fashion conscious woman's as well. The universality of the color adds to its numerous uses. A white shirt can be teamed with almost anything – both formal and informal. While a crisp stark buttoned down white shirt with black trousers, a formal black skirt, or under a tailored jacket is ideal for a cocktail or a formal dinner, a different version can be used over jeans/shorts/capris/Bermudas for informal wear.
A white piece of clothing can never go wrong. It can be dressed up or dressed down with the correct accessories. A white shirt can be dressed up with a colorful scarf, a brooch, a jacket, an unusual belt, long earrings or a beaded necklace for a party look while when worn plain with jeans it gives an informal look. While traveling it is wise to carry at least one white suit along – you can mix and match it with almost anything and get a new look every time. The traditional white shirt has truly become a woman's domain and never really goes out of style, it merely gets re-interpreted.
For those who prefer Indian wear, have a good quality white churidar/salwar and you can pair it with almost any kurta and create a different effect each time.

Earlier women had to raid their partner's closets every time they needed a white shirt to wear, but today they are spoilt for choice. They can have their own in different textures and designs. Be it plain, pleated, crinkled, crushed, starched, pin tucked or with laces and frills, the choice is yours. You can wear it hanging loose, tucked in or tied naughtily at the waist, a la Audrey Hepburn, exposing your bare midriff. You can choose from full sleeved ones to half sleeves, sleeveless, with or without collars and so on. Worn under a suit it looks fresh and clean and lends an air of elegance and sophistication, while it can give a casual and funky look if needed.

The Eskimos are believed to have 21 words for the color white. So pure and pristine is the color that it is often referred to as the color of the gods. There are many English idioms using the color white, e.g. 'to turn white as a sheet', 'white coffee', 'white collar worker', 'white lie', 'whiter than white' etc. White includes all the colors of the spectrum. It represents the source of creation. It is believed to purify the body to the highest levels. It is said to bring peace and comfort.

White
by Nolini Kant Gupta

White
– color of the moon
poised on high in an autumn night
The soothing peace,
the quiet heave of an in-gathered rapture!
White
– color of the sun glaring overhead
in a midsummer sky -
White heat of the Energy
that quickens the universe,
The creative ardor of the light of Truth!
White – color of the pear –
reposing in the womb of the mother-of pearl –
Innocence of a little heart,
delicate and fine and strong in trust.
White – color of the diamond,
miracle of the black-souled ore transfigured -
The immaculate consciousness of the Mother,
the Mother yet of a sin-bred-earth!
White – color of the snow
piled on wind-swept peaks grim and bare -
Naked and frigid austerity
that juts sheer into the inviolate worlds beyond.
White - color of the foam
breaking and bubbling exultant -
All the passions of my entrails
surging and speeding
to the tranquil refuge of Thy embrace!
White - color of the jasmine
so candid and pure and unpretending -
The smiling perfume of the Grace
that has touched my soul!
White - color of the lotus -
the endless commiseration of my Lord
that has taken body upon earth!
Hollywood stars like Katherine Hepburn, Sharon Stone, Elizabeth Taylor and others have helped transform the staid men's white shirt into a chic, versatile and decidedly feminine garment. Nearer home, many of our Bollywood heroines have immortalized the color white in dancing sexily under a waterfall in a sheer white sari, or serenading the hero in a white shirt tied sexily at the waist and exposing a bare midriff. No wonder that white has become the rage among the fashion conscious elite.
This perennial classic has caught the fancy of haute couture designers as well as the common person. Many designers swear by this cool piece of clothing and are experimenting with its different versions to suit their clientele. They are busy innovating with it – in the form of styles, fabrics, designs and combinations – and the options are endless and the results stunning.
White looks clean and fresh and is ideal for summer wear. A sleeveless casual white shirt teamed with a pair of shorts looks great on the beach. A crisp white shirt with khaki pants is a wonderful combination. Since white reflects light it is considered a summer color. However a disadvantage of white is that it shows dirt easily and is difficult to keep clean.
In different cultures white means different things. While in the West, brides wear white because it is a symbol of innocence and purity, in the East it is worn by widows and is the traditional color of mourning. Doctors and nurses wear white universally as it implies sterility.
White has always been seen as transcendent - pure - perfection - innocence, chastity - triumphant of spirit over the flesh. White is the color most often connected to cleanliness or clean - with phrases like "Pure White" or white and clean. These are some of the reasons a bride wears white in many societies. White denotes spiritual authority.
A woman wearing a white robe denotes the love-life-death meaning such as Delphic Aphrodite of Tombs, the Scandinavian Frigg and Teutonic Hel/Freya which is the Beloved goddess of death. In Celtic tradition the terrestrial goddess wore white
In Christian beliefs white is the highest color representing the purified soul, joy, virginity, integrity, light and a holy life . White is always worn in Christian religions at the sacraments of Baptism, First Communion, Confirmation, Marriage. In Catholicism it is symbolic of the saints not suffering martyrdom and virgin saints. Druid priests wore white. It was the color of baptism. Greek tradition uses white for mourning, love, life...in just about all themes white is symbolic there.
In Hinduism, white is symbolic of Pure Consciousness – sattva – upward movement, the light and manifestation. Maori tradition holds white as meaning truce or surrendering. To the Mayan it represented peace and health. In Roman tradition white was worn for very propitious occasions.
White is probably one of the most respected and well received of all the colors. All cultures and societies seem to embrace the color white as pure, innocent and auspicious. The acceptance of white has weaved itself through all millennia from religion, philosophies, poetry and just about every human endeavor.
Black and white is a powerful combination and are two colors that can stand alone in awe-inspiring sophistication. Black and white is always a powerful statement no matter how the two extremes are put together. Black creates mystery while white creates drama. Black and white signifies a stark reality – of thought, perception and sensitivity beyond words. Classic pairing of black and white in contemporary styles spells sleekness, vanity and sophistication. This combination is such that it invariably leaves the viewer breathlessly amazed or subtly awe-inspired.
Thus given the versatility of the color white it is small wonder that the humble white shirt has attained near iconic status today with a huge fan following which is growing by leaps and bounds.
Image under license with Gettyimages.com