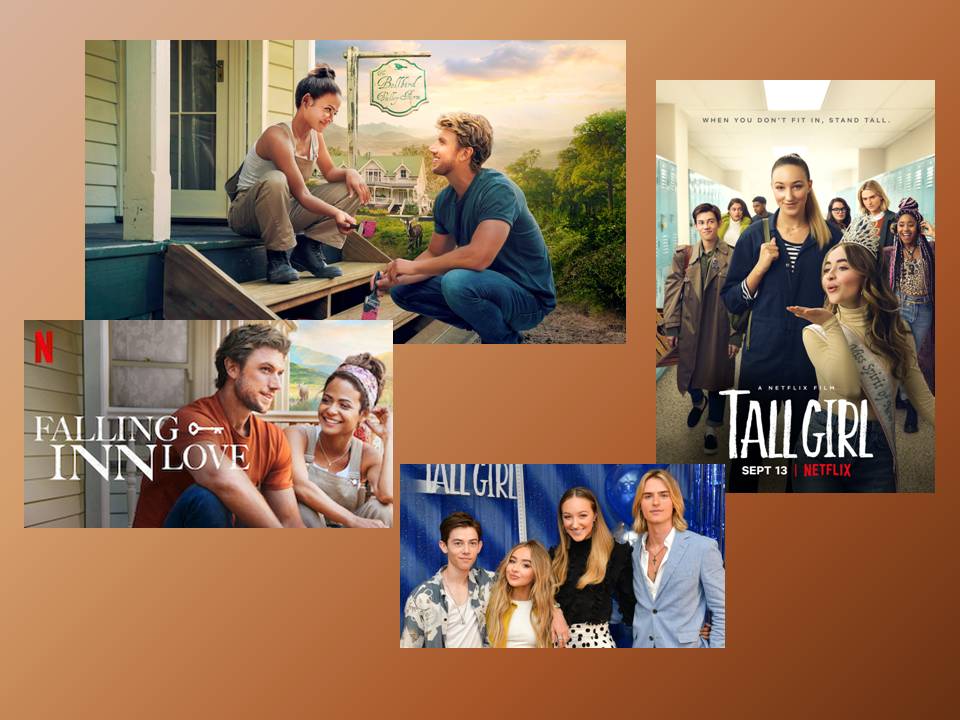 When most of the web originals in Hindi or English try to make short films and serials centered on violence, sex, crime, ghosts and misery, I was surprised to watch two Neflix English originals focusing on 'feel good romance'.

One is 'Falling Inn Love' where an Afro American girl Gabriela with a failed profession, jinxed relationship undertakes a trip to New Zealand since she gets a Old Inn as a gift for her essay in a contest. Gabriela travels from one continent to another never aware of the fact that her gift is a dilapidated old Inn where everything is shambles. She meets Jake Tyleor a cheerful young man who voluntarily helps her in her efforts. How successful she is in rebuilding the old property and finding new love in her life?

'Tall Girl' is a tale of an abominably tall school girl (6 feet 1 and half inch!) who is butt of ridicule in the entire school. Every person passing her quips derisively 'How is the weather there?' and burst into guffaws. There enters a tall Swedish student who is taller than Jodi and handsome, much in demand from the other pretty girls. Jody falls for him temporarily but only to realize that she was all wrong. When all her friends go on dating none wants Jodi. She feels desperate and depressed. Could she come out of her depression? Does she find her man?

Both are harmless romantic comedies with a message like goodness always wins.

Though a bit slow, for me that is much better than listening to nonstop screams and gunshots, watching blood and gore and snarling faces!