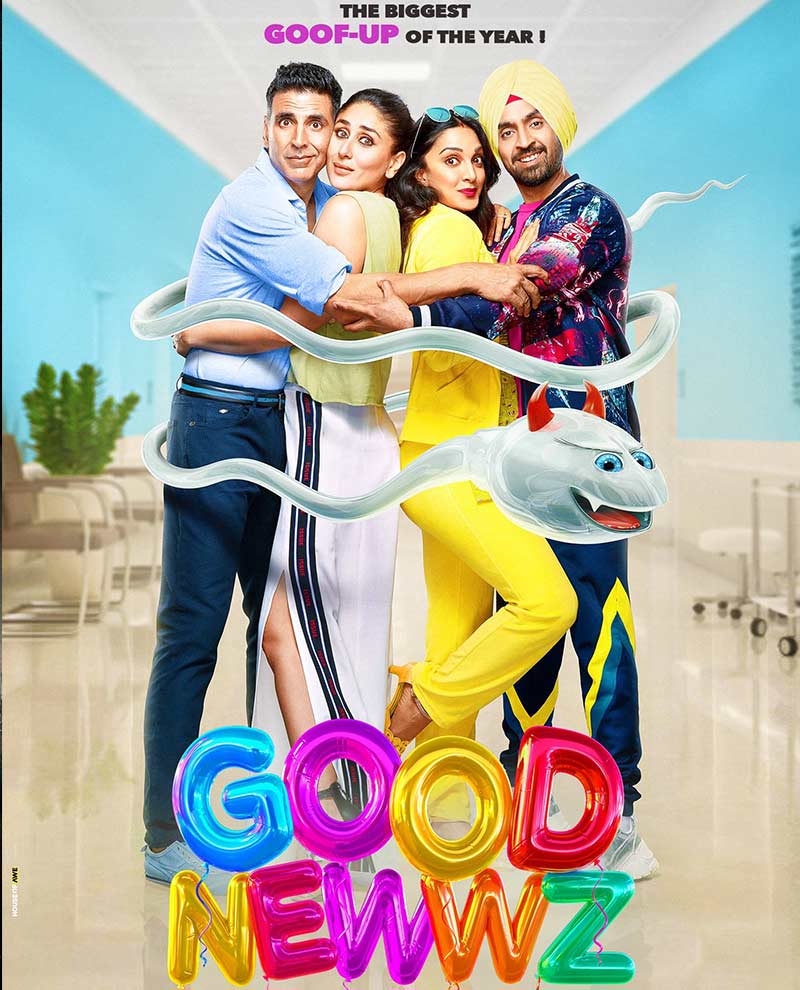 India claims to be a moralistic country; but, the maximum crimes related to sex are flashed every other day in the newspapers and the visual media. Surprisingly, why none of the moral custodians have not yet cried 'obscene' about the recent movie 'Good Newwz'.

It is in a way reminder of 'Vicky Donor' which was received well by the Indian (read Hindi) audience. I think 'Good Newwz' also likely to be received well as it had integrated sex with the Indian's obsession to have an offspring.

Deepti and Varun are more professionally minded couple on the wrong side of thirties and the wife is keen on having a kid. But, somehow because of certain inherent biological problems she couldn't conceive. They were advised to go to an expert in IVF. At the same time a young Punjabi couple also come to the IVF expert for help. Since both have the same surname 'Batra', the doctor gets confused and interchange the sperm while injecting.

Not just that; he informs the couples also about it. One is modern and elite while the other is native and old fashioned. Though both the pairs abhor the idea of bearing another man's child, the young naïve, old fashioned accepts it as 'Mataranai's Gift.' It takes time for the modern pair to come to terms with the situation and accept the child.

Some really well taken dramatic situations made one sit and watch the movie suddenly after a lot of ribald jokes and fun.

The story of Jyoti Kapoor has been made into an engaging comedy by debutant director Raj Mehta with competence. The lead players Akshay Kumar, Kareena Kapoor, Diljit Dosanjh and Kaira Advani play their parts with competence.

I don't care much about the songs in Hindi films now; those days are gone.

One can watch the movie, if you are not averse to absolute adult comedy with a message of understanding the complexity and ordeals of pregnancy and childbirth can overcome man made divisions and barriers.