Written jointly with Jaydeep Sarangi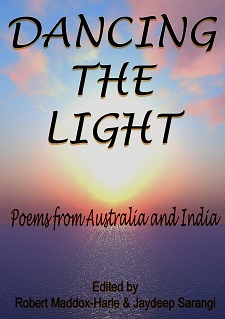 Poets are soul makers. Composing poetry and reading them for oneself and for others ennoble hearts. It's an engagement with a purpose. Penning a poem for an Indian is like engaging in any other regional language in the subcontinent where culture and language are a mosaic of variegated experiences.

For Indians 300 years of English education has made English an Indian tongue with subtle supra-segmental variations. It expresses joys and sorrows together. The anxiety of questioning the authenticity of the language is over.

Language has become more like bearing a culture and tradition. English poetry in Indian has moved out from the age-old stigma, "Indian in imagery and English only in words."

It appears true that when poetry speaks of the elementary and profound concern of man and his engagement in society – and mystery and tragedy of this vital process, this act of living, loving, becoming and dying – it becomes like a pool that gives back our image on the threshold of an experience

We believe that Indian English writers should write in their own brand of English. It's not true that the writers in regional languages are better in that they give an authentic picture of Indian culture. English literature in India exists parallel to "bhasha" literature.

Recent literary ties between India and Australia are a fascinating discourse. These ties have not only produced a number of volumes of poetry and short stories but also: interviews between Indian and Australian writers and scholars, chapters in academic text books, articles in newspapers in both countries about the activities and multi-faceted exchange of literary and cultural ideas. It is of interest to note that all these projects have come about without any funding or support from universities or government agencies. Both these writers have published numerous chapters in scholarly books, investigating Indian-English writing and writers

Sarangi (Kolkata) and Maddox-Harle (Lismore) have produced six poetry anthologies which have been published by Allahabad publisher, cyberwit.net. These previous anthologies are: Poetic Connections: Poems From Australia and India, (Lonsdale); Building Bridges: Poems From Australia and India, (Harle); Voices Across The Ocean: Poems From Australia and India, (Harle & Sarangi); Homeward Bound: Poems From Australia and India (Sarangi & Harle); The Land: Poems From Australia and India (Sarangi & Harle) Searching For the Sublime (Sarangi & Harle). All these books are still in print and available from the publisher and other online booksellers.

As we have said previously, volumes have been written about the nature and purpose of poetry; one thing we are sure of is that poetry articulates that which the non-poet feels, thinks about and would probably say if they were poets.

We have just (November 2019) completed a seventh anthology Dancing The Light, a collection of poetry with eleven Indian and eleven Australian poets. The theme of this latest collection is to look at the positive side of life, not the current "doom and gloom" scenarios worldwide. As with The Land volume (2015) this forthcoming collection will make you appreciate more the earth which nurtures us – the mud that grows the beautiful lotus, the dusty dirt that grows the wheat, the rich soils of our botanical gardens. Some poems will make you laugh, cry, perhaps even infuriate you, and hint at the future, whichever, we guarantee they will move you deeply and create a brighter view and hope for the future.

All anthologies were originally conceived with a specific theme, then each poet was free to write a number of poems in their own style loosely connected to the theme. The poets were deliberately chosen so as to help break down barriers of gender, age, race, caste, religion and education. Most of our anthologies have a diverse range of poets including young activist dalit poets such as Chandramohan, prestigious award winning poets like Australian indigenous poet Ali Cobby Eckerman, emerging poets, and the most esteemed poets in our respective countries such as Jayanta Mahapatra and Les Murray. The anthologies have seen excellent reviews in both countries and have been launched both at small gatherings such as Lismore Library, Australia. Then Homeward Bound (2015) was launched at a national conference at Holy Cross College, Trichy, in India, to an audience of over 400 literary, academic and educational participants.

The last seven or eight years has witnessed the forging of deep and long lasting connections as friends, academic colleagues and creative associates. Jaydeep has worked with many Australians at all levels on different projects, and similarly Robert has liaised with numerous Indians to produce anthologies of short stories and poetry. The Sarangi/Maddox-Harle books are published by Cyberwit.net and the Maddox-Harle/Sharma books by Authorspress. It is a credit to India that these two long established, esteemed publishing houses have been willing to publish our collections regardless of the commercial viability of the projects.

It is interesting to note that many of the poets and writers we have included in our anthologies have had further publishing success in Indian journals, both online and hard copy. Some of our books have entered the Indian education system and are being studied by MA English students. These successes certainly help further cement the positive literary ties between India and Australia.

India and Australia though very different in many ways also have numerous similarities, dare we say a love of cricket! India has a population of roughly 1.3 billion and Australia 23 million (less than Mumbai city) this one fact has a huge impact on enthusiasm to "do well" and also the commercial viability, at a fundamental level, of publishing culturally rich, but generally not, "best sellers".

How did this, almost karmic connection start? Sarangi had been to Perth, Western Australia to talk and discuss poetry and creative writing at the university, he has a strong interest in Australia. Maddox-Harle submitted artwork and writing to Rupkatha Journal (India) this was immediately accepted. Maddox-Harle then searched Facebook for contemporary Indian poetry, made contact with Dr Sunil Sharma, and then very shortly after Dr Jaydeep Sarangi, the rest as the saying goes "is history".

So, as to the future, we hope to create more of the same quality anthologies, and further encourage literary exchange both through, various forms of writing and international conferences at universities in both countries.