While scientists believe so, people in warmer places may be relatively safer as heat kills the virus they say

Could there be a link between climate change and corona virus outbreak? Melting ice caps are releasing some viruses that were lying frozen and dormant for ages. The warming temperatures have stirred them to life and they have woken up with a vengeance. Corona virus could be one of them, they say. It has so far taken 362 lives and laid sick more than 14,000 people.

The viruses attack the species lower in the food chain. Insects, animals and birds have immunity much lower than humans, hence are the first to catch the virus. Humans that come in contact with such animals get infected.

Scientists have known all along that infectious disease transmission patterns are likely to be a major consequence of climate change. To back it with evidence, work is on at World Health Organisation to study the underlying relationship. Results of these studies will help predict future impacts, using better validated models.

Instead of panicking, scientists say, it is better to take the necessary precautions as there is no known cure for corona virus yet. Places that have high temperatures are safer as the heat will kill the virus, scientists say, giving a ray of hope in an alarming scenario.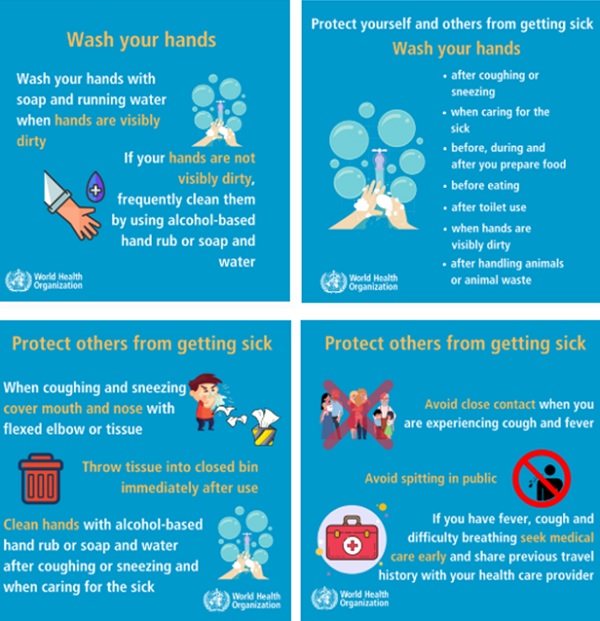 WHO Advice:
Frequently clean hands by using alcohol-based hand rub or soap and water;

When coughing and sneezing cover mouth and nose with flexed elbow or tissue – throw tissue away immediately and wash hands;

Avoid close contact with anyone who has fever and cough;

If you have fever, cough and difficulty breathing seek medical care early and share previous travel history with your health care provider;

When visiting live markets in areas currently experiencing cases of novel coronavirus, avoid direct unprotected contact with live animals and surfaces in contact with animals;

The consumption of raw or undercooked animal products should be avoided. Raw meat, milk or animal organs should be handled with care, to avoid cross-contamination with uncooked foods, as per good food safety practices.