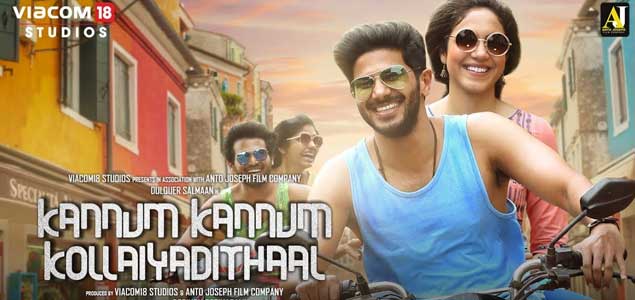 Well, I watched a Tamizh movie after a long spell and really enjoyed it notwithstanding the facts
A boisterous and garish opening song and dance scene (this normally comes in the end in Hindi movies where I can walkout)

A tad lengthy narration for a crime thriller

Incessant addressing of 'Machchan' and 'Mamu' by the main players.

Though most of the cheeky one-liners were given to the side-kick Rakshan

The old timers will become more scared of buying electronic gadgets online and using ATM cards!
If I tell the story it would be spoiler, so I prefer to abstain from that. I liked the movie because
It is really rich and sophisticated for a Tamizh film which presently thrives on super hero, villages, gore, violence, politics and, ah well, sermons!

Complete absence of 'fight scenes'!! (What a great relief from the re-recording 'dishum, dishum')

More unexpected twists and turns than a bowl full of noodles; but, enjoyable

Smart Dulquer Salmaan and pleasant Ritu Varma (with substantial footage for the female lead)

Above all very smart and tech savvy writing.
By the way, who is this Desingh Periasamy?