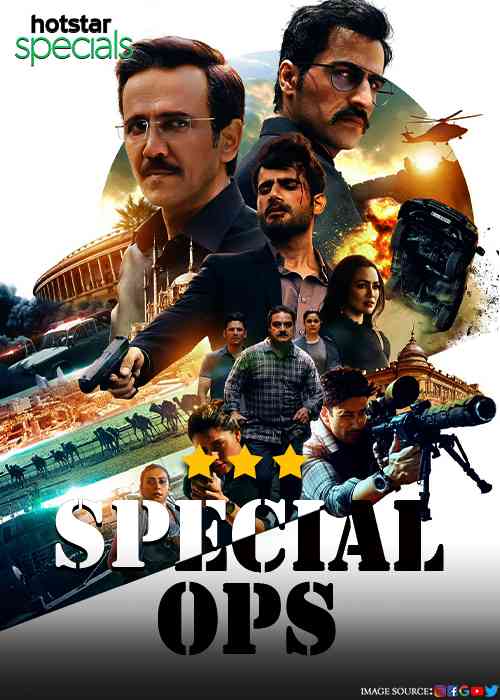 The new addition in Hotstar this month is 'Special OPS'.

It is an espionage adventure thriller series directed by Shivam Nair and Neeraj Pandey in which a shortly retiring but untiring and brainy RAW official tries to nab one mastermind behind several lethal attacks in India starting from the 2001 Parliament bomb blast. He seeks the help for this deadly odyssey from his young, intelligent and adventurous agents spread over 12 countries endangering their lives by infiltrating into the network of terrorists gangs.

Extravagantly produced, well scripted and effectively performed by the lesser known actors has Kay Kay Menon in the pivotal role of Himmat Singh the brain behind the operations. Eye catching landscapes, opulent malls and residences, elite offices, tech savvy communications, breathtaking visuals, intelligent double crossings, a lot of shoot outs make the serial interesting.

On the flip side, there are several characters popup and pop out before one realizes them, an outright male dominated story with just a few pretty women as props except a couple of them.

Those who like lavish productions, action, thrill and, well, if one finds 'time' (!!!) can watch these gripping eight episodes. The episodes have titles of popular Hindi films like 'Guide', 'Shatranj Ki Khiladi', 'Qurbani', 'Chaudvin Ka Chand', etc.