I feel nothing is as transient, ephemeral, unpredictable and unsteady as a human brain. Earlier, I considered myself as a person with strong convictions. In recent past, I feel that I have developed a sense of feeling that I keep changing my opinion, views and on values, preferences, good or bad, with time. Similarly, someone whom I considered as best still remains the same, the opinion I have formed about the persons continued to be valuable in certain cases and surprisingly, in some they too go for drastic transformation.

But, I cannot exactly pinpoint the reasons for that like it is because of the time factor, or the personal experiences I have gone through the years or due to the changing world and its standards.

I will refer here certain examples with name and some with out name for some specific reasons.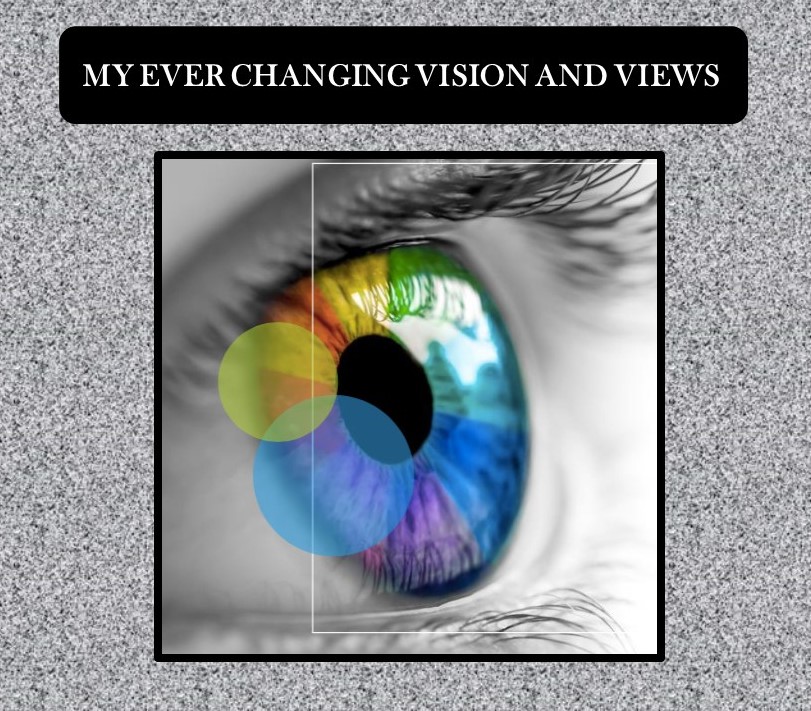 During my service and even today a particular institution is always considered as the superior one and the graduates coming out of it are invariably exemplary and productive. Unfortunately, my personal experience was just the opposite. I was completely cheesed off by such claims after my direct interactions with those intelligent people. They are irritatingly suffered from superiority complex, argumentative, indifferent and lethargic to my total disappointment; they were hardly productive or diligent.

A popular movie which had earned loads of accolades and appreciation by critics and fairly successful by a popular Tamil director, when watched now didn't impress me that much. The biggest drawback was the strong and the main message of the movie on the problems of having many children without income but with pride was missed out. But, surprisingly that movie turned popular for different reasons and debated heatedly for other reasons uselessly instead of the one highlighted. But, I know Indian media and intellectuals are always clever enough not to touch the subject of over population at any time.

Similarly, another two movies I revisited recently; in one, a harassed woman struggles to decide her life. Her dilemma seemed to be ridiculous for me when I watched long back, but today it is quite understandable to me. In the same way, a Hindi movie which dealt with a social problem connected with sexuality is quite significant even in the present milieu. This one was just a critics' delight and nothing more. My view and critique about it remains the same. But, I could identify now the special talent in an otherwise insignificant new entrant with no starry looks showed great promise; he continues to prove it progressively nowadays. He is none other than Rajkummar Rao.

Some classical music singers whom I thought may not shine well initially have made it quite big today with their perseverance and hard work.

One popular music director's music I didn't relish at that time continued to be more unimpressive even today; to be honest I find it still worse.

I was really carried away by some writers at one point of time and still I value them for their significant stories. But, when I went through some of their short stories now I felt either they are absolutely mediocre and some positively cynical than intelligent. I really wonder how I have relished them then.

There were always cheeky comments about cover versions of popular songs of yesteryears by new young singers and comparisons are drawn. But, today in a particular program in FB, and also else where in You Tube when I hear the young singers singing those popular old songs, I feel they are very much more polished, impressive and sound fresh than the originals.

Last but not the least, for long years, I was quite pious and trusted that someone or something which is more powerful than all of us, be it God or Nature, will listen to me and my genuine and sincere prayers for me and others be answered. As days passed on, I realized that I was too naïve to believe and depend on some unknown source for protection and relief; I understood that one needs to accept life as it is and will never be changed by such prayers or requests.

My vision and views must be confusing to you, Aren't they? Yes. For me also.