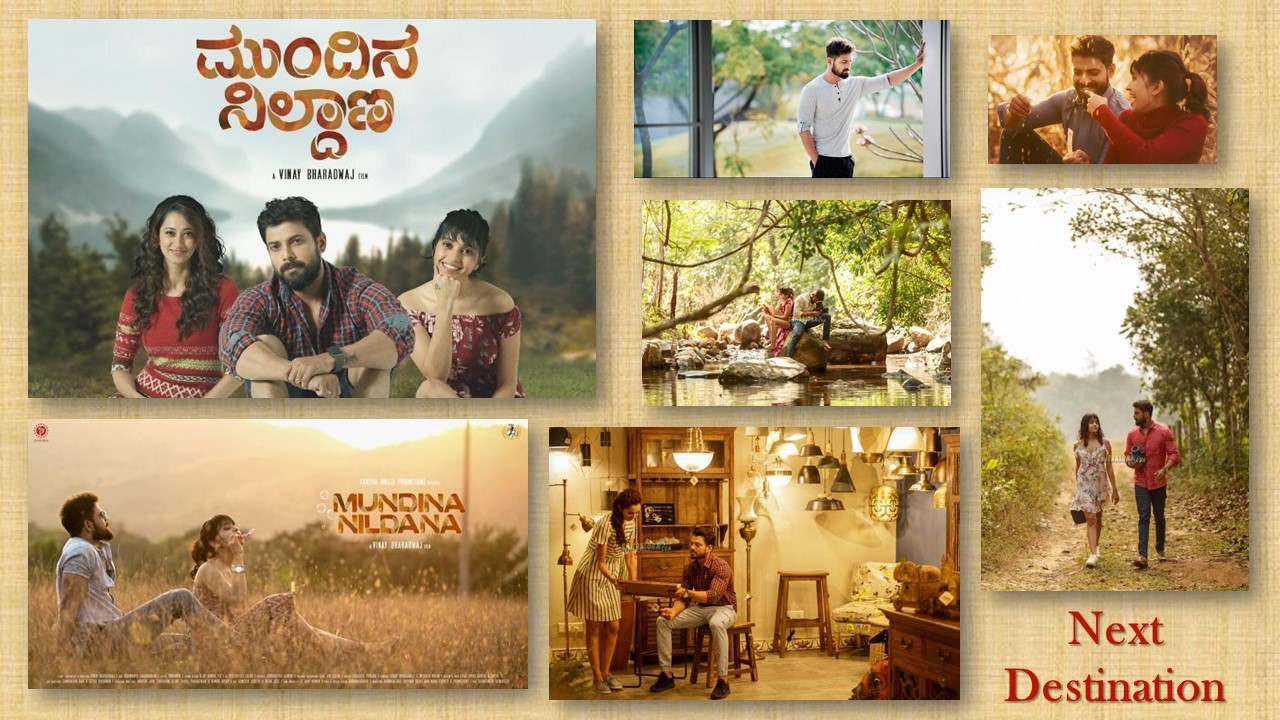 Once again it was in an accidental search, I came across a Kannada movie 'Mundina Nildana' (Next Destination) starring some fresh young faces. It can be called the tale of millennials with Partha (Praveen Tej), a young man, an IT professional with a fluid mindset.

Partha is a charming affluent but lonely guy with a fancy for photography. His unexpected encounter with a girl a free willed danseuse Meera Sharma (Radhika Chetan) and her advice 'live for yourself' prompts him to resign his job and take up his passion as profession. Meera and Partha, as expected fall in love but it doesn't culminate in marriage. Partha leaves Meera and starts his flirting with Ahana Kashyap (Ananya Kashyap), a medical student. Their relationship also breaks. Why? A twist in the middle of the tale and also towards the end of the movie is a bit surprising but impressive to me. It shows that the new gen's idea of life is quite different.

The actors are young and charming especially Praveen Tej and Ananya are quite charming and play their roles in a subdued manner. The interiors are opulent and so the frames are rich and the landscapes are breath taking. Abhimanyu Sadanandan deserves special appreciation for his cinematography and his work is a visual delight. There are many songs but none stayed in my mind. Though the debut director Vinay Bharadwaj cannot be faulted for his work, with all the plus factors, the movie is a bit slow moving.

Well, blame it on my age.