Are you tired of wearing old-style earrings and pondered whether they suit your bone structure? Numerous factors are taken into consideration before selecting jewelry. Every piece of jewelry item is not suited for your face. Your bone structure and face shape generally come under the following categories:

Matching Bone Structure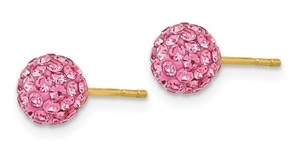 Women with beautiful or small bones and face structure should pick crystal earrings. It will complement their overall face and bone structure. Large earrings do not highlight the face beauty and other essential elements of your personality. On the other hand, women with a medium face and bone structure should neither wear large or delicate style earrings. A medium-sized earring or studs is best suited for them.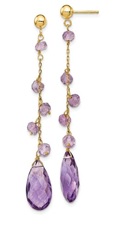 Oval Shape Face or Bone Structure

If you have an oval-shaped face, then you should opt for wide chandeliers or large studs. It complements your face and bone structure. Apart from it, wearing a tear-drop style earring can be ideal for you.

Celebrities like Julianne Moore, Jessica Alba, and Salma Hayek carry tear-drop and chandeliers elegantly in different events.

Rectangular Shape Face or Bone Structure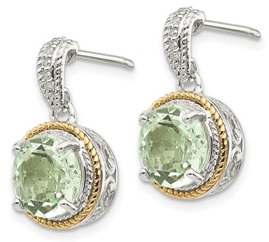 Women with rectangular face shape have an angular jawline. For complementing, such type of face structure, rounded ornaments are recommended.

The earrings that come with added curves soften the bone composition and structure. Women should avoid wearing jewelry and earrings that are wide in structure and contains sharp corners.

Diamond Shape Face or Bone Structure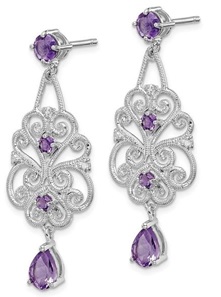 Women possessing diamond face shape have high cheekbones and sharp chin. It means that a variety of jewelry and earrings can complement their face. The earrings with circular curves and wide chandeliers at the bottom are well suited for them. Tear-drop earrings provide strength to the earlobes.

Picking an elegant dress with matching earrings is the right way to go for these women.

Triangle Shape Face or Bone Structure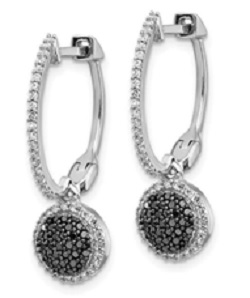 For women with a broad forehead and triangle shape face tear-drop earrings or chandelier earrings, could you provide them with the perfect style? You can experiment with different colors of earrings to compliment your overall outfit. Contrasting color jewelry or earrings can go along very nicely with your overall appearance and style. Try to ask for feedback from your friends about whether the earrings are best suited for you. Also, you need to dress appropriately as per the occasion and the type of guests that are invited to the party.

Always check out the dress code for the event. It can help you in selecting the perfect earring that suits your dress. Floral and pearl design earrings are best suited for wedding events. On the other hand, dangle and sparkle style earrings are ideal for parties.

You can check out the Icecarats earrings store that provides a wide range of jewelry to complement your face shape. Browse their website to buy gold earrings to give yourself a perfect outlook.

Earrings add style to your outfit, irrespective of the nature of the dress. You can grab the attention of everyone by just wearing a stylish earring. You can wear earrings on jeans, a tunic, pantsuit or any other dress. You can often wear earrings in office as it provides you with an edge over others. Style your way through any event with an elegant looking jewelry. You can express yourself by wearing jewelry that suits your personality. You can use the above guidelines for choosing the perfect earrings based on your bone structure and face shape. You do not need to conduct any research. We have highlighted the main pointers that are necessary for picking the right earrings.