Honestly, I was very skeptical about watching the biopic of Shakuntala Devi, the world renowned mathematical genius with numbers. I remember even now the visit she made to my college (AM Jain College) during 1965-66 and everyone was spell bound by her magical relationship with the numbers. Within seconds she could reel out the endless integers of a multiplication, cube root of a number or whatnot.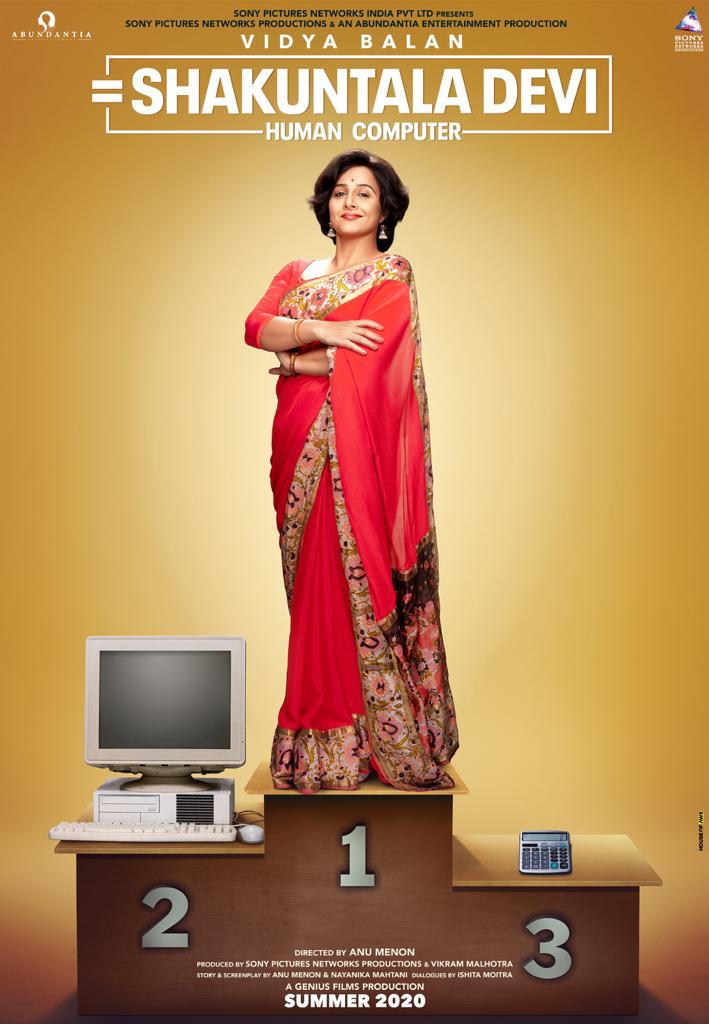 Later, I didn't hear much about her but I know that she had defeated the computer in a show in London and also later entered into the Guinness Book of World Record for her amazing rapport with the numbers. I also know that she not only published books on the magical aspects of numbers but also on the controversial topic on the life of Homosexuals.

These apart I have absolutely no idea of her personal and family life. The film details the life, love, fame, motherhood and above all her obstinacy about her shows and to be in limelight. In the bargain, she had to pay prices for that in the form a broken marriage, separation from her daughter, and towards the end a mental agony of not able to be in cordial relationship with her daughter Anu.

This movie is said to have been made with a bigger gang of women in several areas from screen play, dialogue to editing etc. The screen presence is also mostly for Vidya Balan as expected but surprisingly matching footage had been given to Sanya Malhotra as her daughter Anupama Banerjee. There are just a couple of parallel male characters one as Shakuntala Devi's husband Paritosh Bannerjee and Anu's lover and husband Ajay Abhai Kumar. Jisshu Sengupta and Amit Sadh have pleasing presence coupled with good acting. The dialogues are interesting in many places be it a clash of Devi and her husband, Devi and her daughter and later Anu and her husband.

Well, some may find the movie a little slow moving which is inevitable. There are songs and I find them unobtrusive.

It is again a victory to Vidya Balan's acting prowess and notwithstanding her bulk, she had proved she is one of the dependable performers of Bollywood. Sanya Malhotra also had made her presence felt with her lively execution of a range of emotions.

Well. The game of numbers Shakuntala Devi played and earned name and fame is something like a game or acrobatics. Amazing but not productive to the society. It is an individual's feat and she too had to pay a price for that. In her chase for fame she turned into an indifferent wife and careless mother which she herself accepts. Luckily, towards the end she seemed to have realized it and united with her daughter.

True. Any unique success comes with a price.