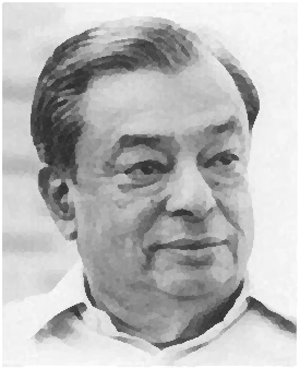 The milk stock of Khaira district in Anand in Gujarat was lying untapped and unutilized. The Cooperative Movement led by Tribhuvandas Patel began to gain momentum under the guidance of Sardar Vallabhbhai Patel. In course of time this milk business was spread throughout the country. This would not have been possible without Dr Verghese Kurien who came to Anand to work with the Dairy Research Institute in 1949. He took over the already existing dairy cooperative and mobilized the Milk Producers Cooperative. This totally transformed the concept of dairying. This made the entire program effective, added to the innovative methods of veterinary services, and the cattle breeding centers.

"Operation Flood", a dairy cooperative system was evolved by Dr, Kurien on a national scale. This steered the country from milk scarcity to surplus used for other milk products.

The National Dairy Development Board (NDDB), with 6 million dairy owners in 75000 villages, and milk producers' cooperative societies produced, and marketed milk to 800 cities and towns in India. This success was achieved by the Green Revolution during the late 1960"s. This converted India from grain deficit to wheat and rice surplus, together with a grand success in milk production.

Dr. Kurien created wealth in millions of small poor homes and was named as 'Indian Doodhwala' (milkman). Amul or Anand Milk Union Limited emerged as the biggest brand name today. The real contribution of the "Father of the White revolution" lies in the empowerment of the poor. Amul today benefits about 10 million dairy farmers. The butter and cheese produced here are the best sellers. By his vision and administrative skills, he has claimed recognition for himself, and glory to the country. Apart from the Padma Vibhushan, he is a Magsaysay Awardee for community service in 1963 from the Government of Philippines, and the winner of the World Food Prize.

In the end, I wish to share with the reader a snippet about the wit of Dr. Kurien from The Week Magazine dated 3rd September 2012.

Once Margaret Alva (then a Union minister) termed Kurian a 'Male Chauvinist' in the presence of the Queen of Netherlands, because the NDDB'S mascot was a bull. Dr. Kurien had a simple explanation, "Madam no bull, no milk". The Queen was in splits of laughter thereafter.
Reference:
"25 Magnificent Indians" by S. Lal, Jaico Books Mumbai, 1960).