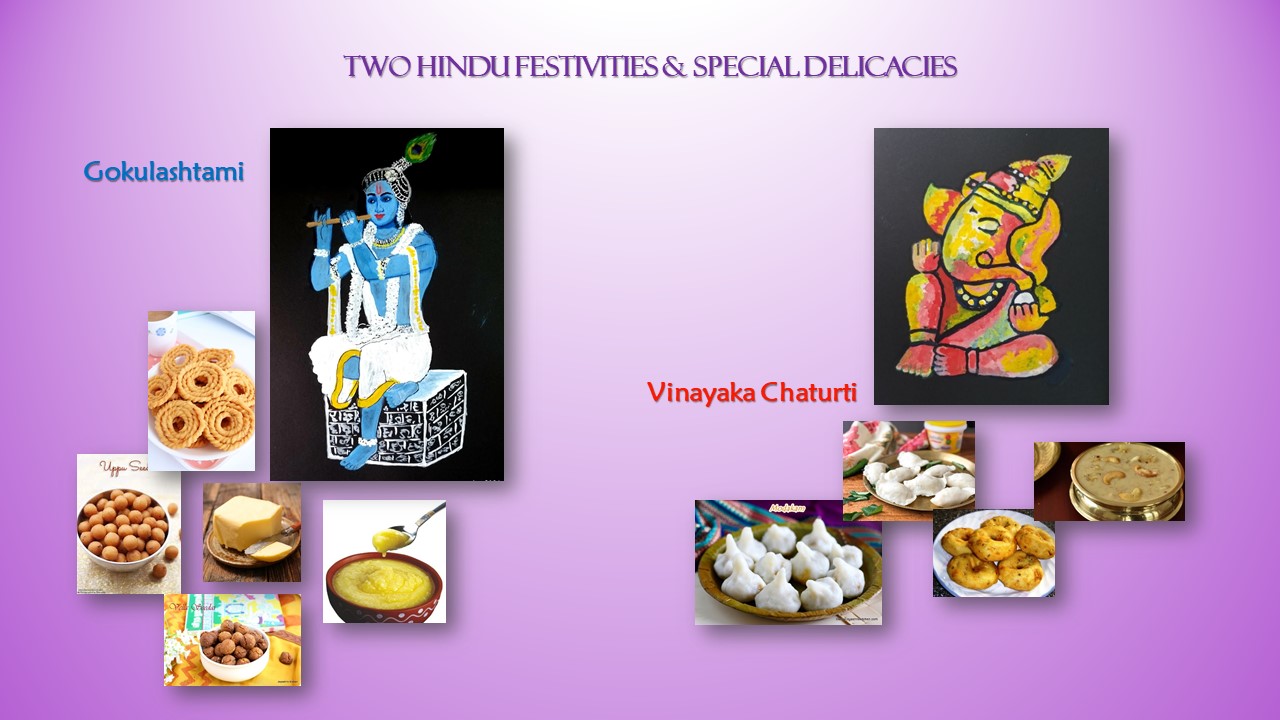 The two festivities are significant in India; Janmashtami and Ganesh Chaturti which follow the other in that order. When I was young, and even to some extent I became an adult these festivities were celebrated till my mom and aunt were alive.

While the Gokulashtami indulged in crispy and oily snacks (how a young new born can eat them without teeth?) with butter and some sweets, Pillayar Chaturti demands a specialty item called ' 'Modakam' and 'Kozhukkattai'; indeed, a daunting exercise of making small cup like item would be made in which sweet and urad dhal fillers were filled and steamed for eating. Tasty items but very laborious! One can never be sure of the outcome in perfection also! Of course, belonged to the old times my mom and aunt were experts in preparing this sweating a lot in the kitchen.

We don't celebrate any festivities nearly for the past one decade. The reasons are many.

This time, I was really amused by the different forms of Krishna and Ganesha. That kindled the artist in me and I drew them one as modern art and another semi-modern. Well, if not anything, it kept me busy for a few hours.

I really have no idea how the 'New Normal' conditions and the millennials celebrate these festivals. I just share those paintings here as my way celebrating those popular deities.