When Love Came Calling by Preeti Shenoy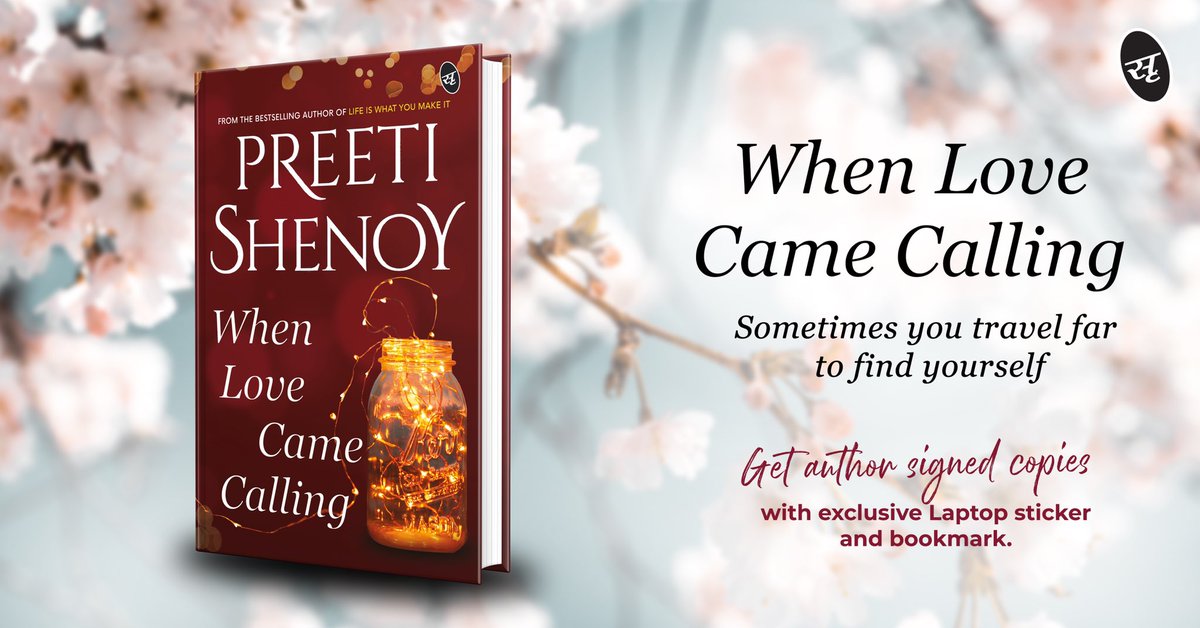 When you start reading a book, the tone and tenor of the book will tell what they want to convey to the readers through their characters and places. Preeti Shenoy almost keep that part of the message cleverly hidden till one reaches the last chapters.

Yes.Till then, it is another a boy (here he is a UK based reticent youth artist) meets a girl and falling in love story set in the millennial scenario. The youngsters of today are in a way realistically projected in 'When Love Came Calling'. Yes. When the so called 'Love Came Calling' both sex lose their balance. Arush from UK of Indian origin who visits Kerala on an exchange program in social work with great expectations meets Puja, an aimless teenager from a wealthy and highly educated family. They fall for each other in the usual way; but, the girl is trapped in a drug smuggling act and leaves the service camp. Nevertheless, they meet again clandestinely in Kochi where Puja lives as Arush has to spend his training in the Jewish Art School at Mattancherry. An act of impulse to trap the drug smuggling person by Arush turns out to be a disaster. Arush's and Puja's lives are torn asunder. What happens later?

The story is truly narrated from the angle of the teenagers of present day and the ambitious parents. A good book for the younger generation to understand their priorities in life and their duties towards their parents also. It is a book for the rich, qualified and over assertive parents also. Please do read if you are mentally young enough to understand the youth psychology and matured enough to be a responsible parent.

I was greatly fascinated by one aspect of the book. I had mentioned in one of my earlier posts on my last visit to Kerala especially Port Kochi and Mattancherry which was very interesting to me. I mentioned to one of my young friends who came with me that I should come and stay here and write a book about that place after interaction with the people there. This book further incited my interest to do that. Wish I get the opportunity!