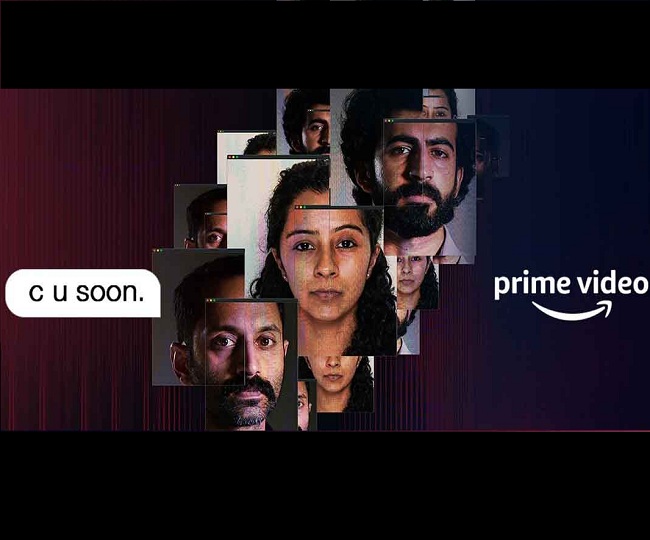 'C U Soon' is an absolutely new gen film. The main players here are the modern communication gadgets; PC, internet, google, google talk, messages, chats, video cameras, Tinder and a few newgen actors. The story is set in Dubai.

Jimmy Kurian falls in love with Anu at the first sight itself; (how long we are going to digest this 'love at first sight' stories!) But, not personally but through social connecting media here it is Tinder. Not just that. Jimmy falls head over heels and ready to marry Anu and trumpets it to his mom, cousin, sis, friend and all. But, that creates problems for Anu as she is not in a position to reciprocate his love in the same way. She has a sordid background and she comes to Jenny's flat and at the same speed vanishes from there. Jimmy's cousin Kevin tracks Anu's background. But, the sudden disappearance of Anu from Jimmy's flat creates suspicions. Further investigation by Kevin brings out the shocking facts about Anu. What is the end?

The entire movie is narrated though PC screens and chats only, except for a very few scenes where there are real actions. For an old gen person, the film will be difficult to follow as the sequences, communication and backgrounds with the nonstop clicking of the mouse and computer screen.

Well, one should really appreciate Mahesh Narayanan, the director and editor of this movie. The main characters apart from PC Screen are Fahwdh Fazil and Roshan Mathew and Darshana Rajendren in that order. A movie for the Millennials!

But, I have a question; how long the gullible Kerala girls will be exported to Middle East for flesh trade in the name of House maids? Well. Probably, the bitter truth that the 'oldest profession' of the world cannot be wiped out from any part of the globe, however, advanced we are!