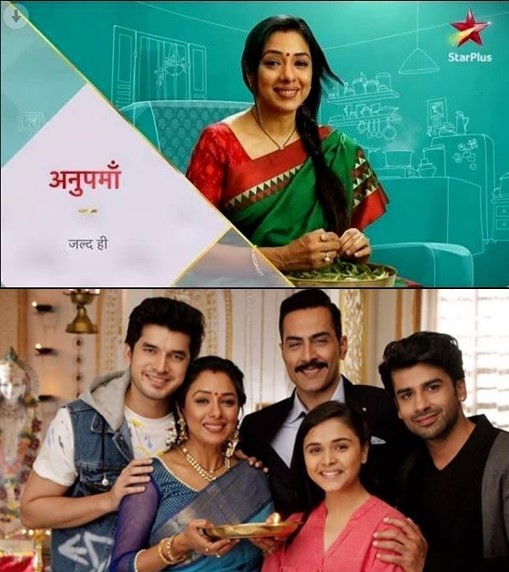 How much and how long a woman can be subjugated by the holy marriage and a domineering misogynist husband? What about good natured, docile, less educated, home loving women with no job but trained only in household chores?

Invariably, such submissive and domesticated women are definitely at the receiving end in the male chauvinistic society; be it husband, in-laws, sons or daughters. It still continues irrespective of the cultural, financial or educational environment.

'Anupamaa,' a serial in StarPlus chronicles the life of the protagonist Anupamaa, a middle aged passive house wife, mother of three grown up children, not highly educated whose mission is only to make the husband, his parents, and children happy by feeding them well, attending to their chores endlessly, always silently swallowing the insults thrown at her by all except her younger son. But, she never grumbles and goes through her duties diligently with love and happiness. To what extent? Allow the arrogant husband to go on with a clandestine affair with a willing young woman who suddenly demands the status of WIFE in his household? Anupamaa comes to know of her husband's affair on the auspicious day of her 25th marriage anniversary.

What is the resolve? More than 'feminism', I feel this is the right of establishing one's self-esteem, dignity and identity.

I suggest those who can follow Hindi dialogues well, should watch this serial, though the topic, I do agree is dated. Because, instead of weeping and vengeance seeking theatrics, it looks that Anupamaa decides to take another route to establish her individuality, rights and credentials. The favorable aspects of this serial are the dialogues and the screenplay. One can understand how to build an emotional spectacle on screen with smart screenplay, camera angles, cuts and dialogues bolstered by good performances. Four women seem to be involved in the making of 'Anupamaa'; Screenplay by Bhavna Vyas, story by Namita Vartak, creative director Ketaki Walawalkar with a few others and titular role is played by Rupali Ganguly. I understand 'Anupamaa' enjoys the top position in TRP Ratings at present.

I personally feel these types of family dramas (though many may dismiss them as mushy melodramas) to spillage of blood, gore and violence in the garb of 'thrillers'.