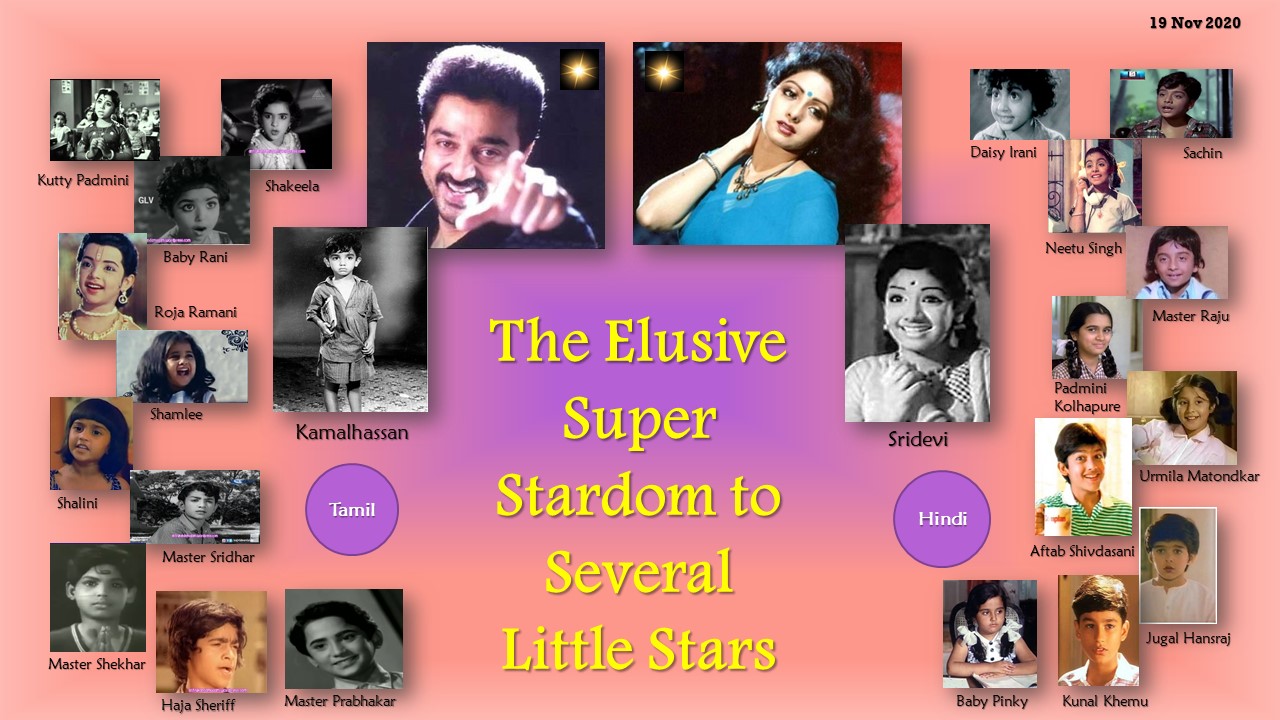 Yesterday turned out to be Kamalhassan's birthday. No doubt he is an achiever and now moved on to politics to try his luck there. Introduced as a child artist and later groomed by KB and other popular and powerful writers and directors he had demonstrated extraordinary histrionics. The other who had a similar career even with greater success than him was Sridevi whose glorious career and life had been snapped shockingly.

Not all boys and girls who enter the cine field become popular. Many cute little kids introduced as child artists and shine for some years and go back stage as age advances. Kamal Hassan and Sridevi are exceptions who were popular and became shining stars as child artists as well as super stars after growing up. That is not the case with many both in Hindi and Tamizh film industry. You can find the kids who were popular but sunk into oblivion or just stay doing supporting roles or trying their luck in the television industry.

Just have look the list though not comprehensive! Sadly, three of the artists aren't with us now.

It looks that Madam Luck doesn't't smile at everyone whichever field they are in!