Love occupies a huge part of our mental, physical and emotional life. Usually in a mechanic and robotic life, love gives us that cherished feeling of being creative and free. It gives wings to our thoughts and feelings. We feel liberated. We feel as though we are on the seventh heaven.

The notion of love differs from person to person. For some, love must feel like love. It must give a cozy, warm feeling. It should add to happiness. For a person like me, this is the definition of love. It is not restricted to one person or one aspect of life. For me, whatever I do has to spring from a deep sense of love. Whether it is cooking for a dear one or teaching or lecturing or reading or writing or talking to a friend or loving my husband — all of it and much all beyond it must spring from love. There is no place for bitterness or non understanding. Things have to be smooth for me.

I have seen couples fighting, hitting, cursing and then drawing everything to a sudden hush and loving. I find it impossible. I think it is some very adult, some hugely sexy form of love which I am totally incapable of understanding. I assume that certain adults find hurting, arousing jealousy, biting, pinching psychologically highly seductive and charming. I find it disgusting. It is possible that I might have grown old. But as far as I can remember and evaluate my past feelings, I was always like this. May be, my love is childish.

But I find it absolutely unacceptable that parents fight before kids, kids take sides (usually with mother) and then she goes away with their father after the storm is over. I know this feeling so well. It feels like pain. The kids are confused. Parents should not do it. This practice should not be part of love.

What one takes as love is formed and shaped by various factors through the childhood and adulthood.
It is important to understand love. Personally, for me, I do not like rivalry in love. I do not like competition here. If there is someone else in the room, I would like to leave. I will not fight for attention. That is how I am. Love must give joy, confidence and a sense of self-worth. It has to be sorted out, no-nonsense kind of love. This may be a direct reaction to how society treats women in love. A woman is supposed to be secretive and scheming and fighting for the male attention. Women are reduced to begging positions in matters of love. I cannot be part of it. Nothing is more important that self-respect.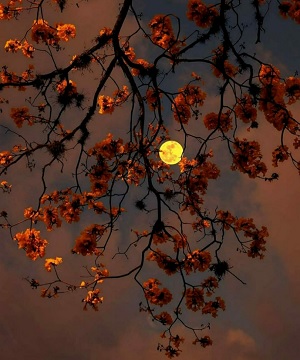 Similarly, I have a strong aversion to the day and night love poetry race on social media. Love has been reduced to a joke. When Ghalib or Shakespeare wrote on love, they brought it with deep psychological understanding. But this nonstop "rose, sigh, fragrance, kiss, heart, tear, silk…" - this tires me. Give me a break.

Love must be reciprocal and responsive. Unbridled communication is the backbone of love. If you have to plan and think even here, it is better not to be here. Love must give me space to grow and be myself. I do not like measured, cold responses in love. Things that give anxiety and unease cannot be love. Many a skilled and trained lover have used love for ego satisfaction. It is like a trophy for them. They are enemies of love.

Someone asks me, 'How can you be so sweet all the time?' A valid question. It set me thinking. I realized that people see this world in their own image. So, it is not my problem if you are bitter. It is not my fault that I am sweet. I have lived a life without domestic tension. I live day in and day out without fighting, without hurting. That is how I am. That is how my life is. It is true that I spend a lot of time with myself, musing, thinking, humming... But it is also true that I am a sought-after person. People seek my company. I take it to be a measure of my deep-seated love for existence. I genuinely wish people well. Once someone is known, there is no unknowing. Once someone has come in the horizon, there is no fading. Once someone is loved, there is no unloving. I do not gain enemies. I only gain friends.

Our concept of love depicts our unfulfilled unconscious desires. It reflects the kind of partner our unconscious has yearned for. That instinctive love comes in direct conflict with our social position, the present condition social pretensions, restrictions and availability of love. To know this and resolve this in our mind is strength. Accepting that love is a reality is the first step towards peace.

We live in an age where abnormalities are normalized. I was listening to this strange poem on YouTube where the girl in a trance tells you that it is not necessary that your lover loves you, likes you, pleases you, listens to you, talks to you, helps you, supports you!!!! I mean what is the point in going into love if you are not loved, cared for. If you do not feel happy, it is not love. There is no point inking love mysterious, scary and unpleasant. Love is a basic feeling. It is totally uncomplicated. It is a pleasant feeling between two individuals who like each other. It involves helping, supporting and making the other person happy. It is a very natural feeling. There is nothing occult about it. Love is not rocket science. It is about fulfillment, completeness and a sense of belonging. One wants to give away all tensions. One wants to breathe free. That is yearning for love.

There are love gurus who run to so many aides when thinking of love. This is such a trend on social media. You want to talk? Talk to Timmy. You want to listen to songs? Vikas will sing songs for you. They want all prepared love, readymade, hassle free. Battalions have no place in love. One has to do it oneself only. One gets what one deserves. If you are not pure hearted, you will not accept pure love. You will never be able to believe that such pure feelings exist. Like to like. Birds of the same feather flock together.

So, my dream love, my fantasy about is loads and loads of love, buckets full of love... love, love and more love. Simply perfect. Nothing else.

I blush at the thought that I am so concerned about the idea of love at this thick middle age. Well, love knows no age. The avalanche can hit you at any age. Shakespeare says about Cleopatra,
"... Her passions are made of nothing but the finest part of pure love; we cannot call her winds and waters, sighs and tears; they are greater storms and tempests that almanacs can report..."
There is great joy in reviving love at all ages in life. Should I not go and hold my dear hubby and command him to sing to me, sing for me...