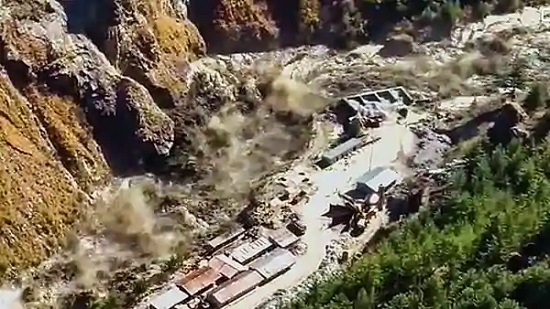 Yesterday's glacier burst in Uttarakhand was an 'I-told-you-so' moment for environmentalists.

The fact that the NTPC Tapovan hydro-electric power project; along with two bridges have been completely washed away in the glacier breach points to the foolhardiness of such ventures.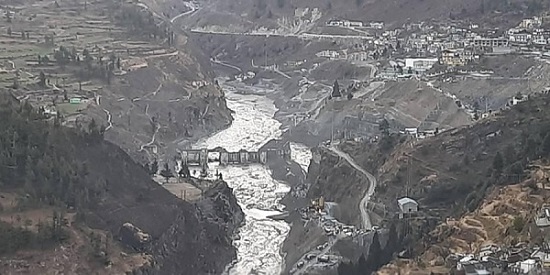 The construction of the Tapovan project began in 2006 on the Dhauliganaga river in Chamoli district of Uttarakhand, unmindful of protests from local residents and environmentalists. Power production from the plant was expected to begin in 2012, but the target was missed as the tunnel work was not moving as per plans. The head race tunnel; as it is called is 12 kilometres long. Drilling, boring and blasting methods were employed to make this tunnel in the mountainous terrain. Common sense tells that it will have an adverse impact on the ecosystem, but try telling this to any civil engineer. As the work was proceeding, locals complained that the area is sinking due to the tunnelling work and drying up their water resources, but their protests fell on deaf ears.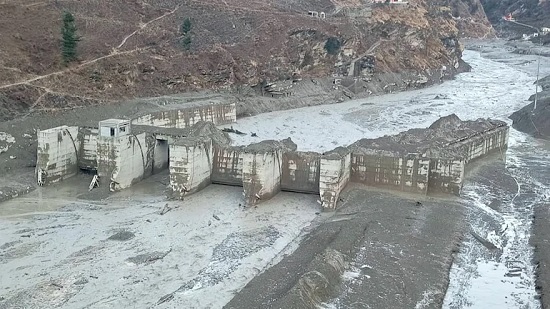 Ominously in 2013 ten days flood fury in Kedarnath flash floods completely washed away the diversion tunnel of Tapovan project along with the under-construction cofferdam. Approach road to the silt flushing tunnel was also damaged. But nothing deters some people nor do they pay any heed to the warnings of Mother Nature.

For decades eco warriors have been warning the development oriented projects both private and government on the ranges of the Himalayas. Prof G D Aggarwal himself an engineer and IIT professor died fighting for the cause of the eco sensitive mountains and environment in 2018.

Waterman Dr Rajender Singh says, "The Uttarakhand tragedy was waiting to happen and is completely man made." He has carefully documented the damage to the fragile mountainous terrain in the Char Dham region after ten days flood fury of 2013 and subsequent road reconstruction taken up there.

The point to ponder is why the glacier burst in the cold winter month of February. Was an avalanche the trigger for it; or was it the tunnelling work or the glacier melting due to climate change impact or a combination of all these possibilities. A report prepared by the Centre for Climate Change Research, a cell under MoES' Indian Institute of Tropical Meteorology, Pune states that by the end of the twenty-first century, average temperature over India is projected to rise by approximately 4.4 degrees Celsius. This means we must be prepared to face more of such onslaughts from nature and stop meddling with natural ecosystems.
Images courtesy of India Today and Times of India