Wanderer by Rajender Krishan
Paperback ISBN : 978-1-947403-15-4 Amazon ebook ASIN : B08T7VS8DZ
Available on Amazon USA | Amazon India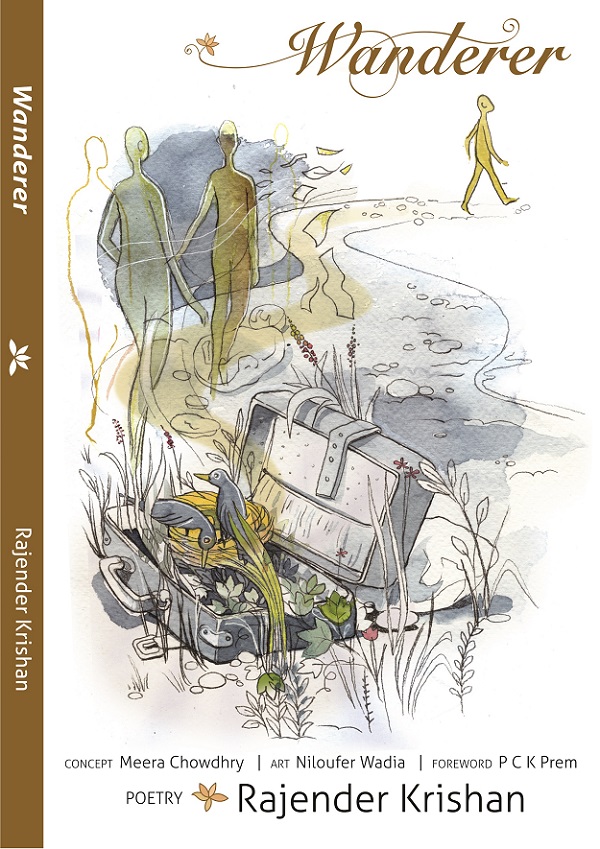 The volume of verses titled Wanderer by Rajender Krishan including a hundred poems, ponder deep into the psyche and the mind of a metaphysician who creates the volume as a sublime hymn. The verses delve deep into the mind of the poet and talks of his mystic diverse ideas. These hundred verses in the book talk of diversity and the wandering of the mind and consciousness of the poet. The poems impress the readers with their diverse themes and expressions of an idealist.

The poet appears to be highly disturbed by the tragedy that gripped the world due to pandemic and this volume is the cathartic outpourings of the trauma and despair caused by the deadly disease.

Pandemic has changed the world. We have come to know of the transience of our lives and that we should respect our biosphere, the environment, and the atmosphere. A creative person to the core, the poet seeks several answers to his inquisitiveness which have transformed into remarkable verses.

Through his verses he seeks answers to the complexities that is life. Indeed, our lives are complex and uncertain. The fleeting moments, this transient life shake the poet who writes, such thoughtful and soul-searching verses.

His creativity comes face to face with which is formless, limitless, and endless. But the poet embraces the duality of life and takes the role of a philosopher as he writes: Everyone is a maker of his personal fate - As love or hate is a universal trait.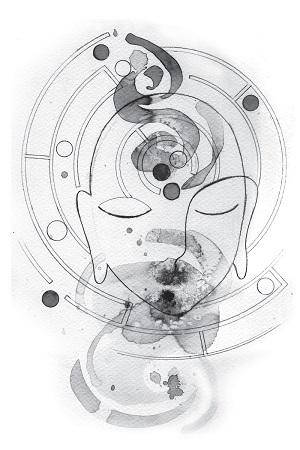 The poet is, indeed, a wandering mystic. His mind touches from fragrance to love, to virtue, cognition, to veracity and optimism. He keeps on changing his roles, from a doting son to that of a philosopher who is knowledgeable and aware of grandeur of Indian philosophy, Samkhya, and Vedanta philosophy.

Indeed, the invigorated poet dives deep in the ocean of fantasy to reach its very depths to witness the unfolding of the marvel, from one form to another changing from grosser to subtler to sublime layers; briefly, comes face to face with what is the formless, limitless, and endless.

Having experienced such a transcendence, the poet aiming to articulate the infinite, ends up embracing duality, to give birth to poetry. How wonderful!

And then the mystic decodes

Meditative mystic
wants to remember
by unlearning
what was learnt (Cipher)

Illustrations by Niloufer Wadia wonderfully depict poets' wanderings and imagination and complement his poetry. Indeed, his thoughts from droplets become an ocean as he introspects despite the pandemic and hopes for a New Era and a Dawn.

More on Wanderer