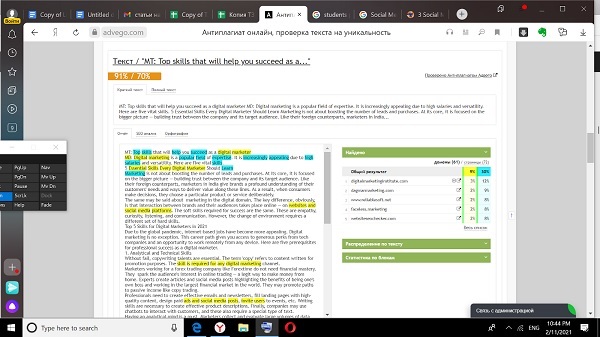 Marketing is not about boosting the number of leads and purchases. At its core, it is focused on the bigger picture — building trust between the company and its target audience. Like their foreign counterparts, marketers in India give brands a profound understanding of their customers' needs and ways to deliver value. As a result, when consumers make decisions, they choose a particular product or service deliberately.
The same may be said about marketing in the digital domain. The key difference, obviously, is that interaction between brands and their audiences takes place online — on websites and social media platforms. Soft skills required for success are the same. These are empathy, curiosity, listening, and communication. However, the change of environment requires a different set of hard skills.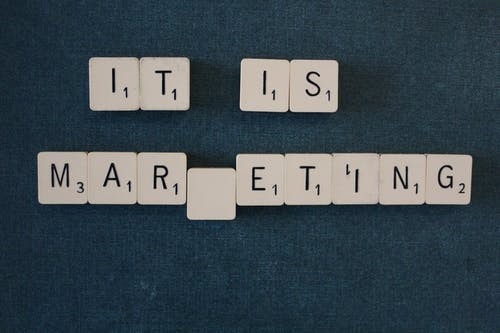 Top 5 Skills for Digital Marketers in 2021
Due to the global pandemic, internet-based jobs have become more appealing. Digital marketing is no exception. This career path gives you access to generous perks from tech companies and an opportunity to work remotely from any device. Here are five prerequisites for professional success as a digital marketer.
1. Analytical and Technical Skills
Without fail, copywriting talents are essential. The term 'copy' refers to content written for promotion purposes. This skill is required for any digital marketing channel.
Marketers working for a Forex trading company like Forextime do not need financial mastery. They spark the audience's interest in online trading — a legit way to make money from home. Experts create articles and social media posts highlighting the benefits of being one's own boss and working in the largest financial market. They may promote paths to passive income like copy trading or another form of making money on Forex.
Professionals need to create effective emails and newsletters, fill landing pages with high-quality content, design paid ads and social media posts, invite users to events, etc. Writing skills are necessary to create effective product descriptions. Finally, companies may use chatbots to interact with customers, and these also require a special type of text.
Having an analytical mind is a must. Marketers collect and evaluate large volumes of data. They gather insights to assess the performance of different posts and tools. It is all about numbers, so strong Excel skills are important. Spreadsheets are an integral part of the job.
2. Website and App Analytics
Data analytics shows marketers how specific campaigns perform, and what is consumer behaviour like for their target audience. The skills are also paramount, and they are not limited to web analytics and website performance.
Professional marketers need cross-platform competencies. After all, the customers they target use a range of sites and networks. Mastery of Google Analytics, Google Ads, and Apps Analytics (e.g. Appsflyer) is vital.
3. SEO and SEM
Through Search Engine Optimization (SEO) and Search Engine Marketing (SEM) companies ensure their content is seen by the target audience and acted upon. Both strategies increase traffic to the main website.
Google regularly upgrades its algorithms defining how brands get to the top of its ranking. Talented marketers adapt to these changes quickly. They create content using trending keywords relevant to their employer. This guarantees effective targeted exposure.
Unlike SEO, SEM centers on paid advertising through Google and other search engines. Enhances website visibility and attracts prospective customers. While SEO focuses on the long-term effects, SEM results are immediate.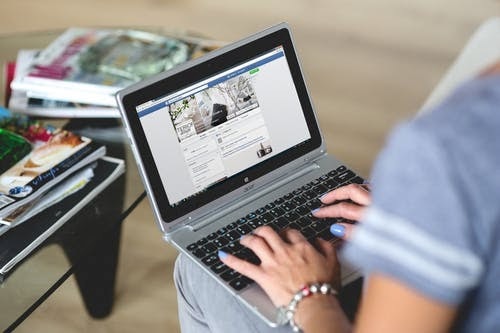 4. Paid Social Media Ads
Today, there is little you can achieve with organic social media marketing. Paid ads are at the forefront. Instagram and other social media platforms have a built-in system for creating and promoting marketing posts. For someone managing a marketing campaign, these are indispensable.
A digital marketer needs to acquire and polish their skills with regard to such ads. Biddings, creative experimentation, laser-focused targeting and social media analytics are vital.
5. Google AdWords and PPC
As the term suggests, the cost of pay-per-click (PPC) ads depends on the number of users who actually click on them. They allow companies to expand reach, boost brand awareness and revenue. More people are exposed to their products or services, and more leads may turn into paying customers.
Successful marketers know how to scale paid ads for their company's needs. Their approach is both strategic and scientific. Campaigns are created from scratch, optimized and reported on. Both Google Analytics and Google Adwords are employed.
In Conclusion
For young specialists, digital marketing is often an irresistible career domain. Professionals with strong analytical skills and tech mastery enjoy handsome salaries. Undeniably, this is one of the most lucrative professions today.