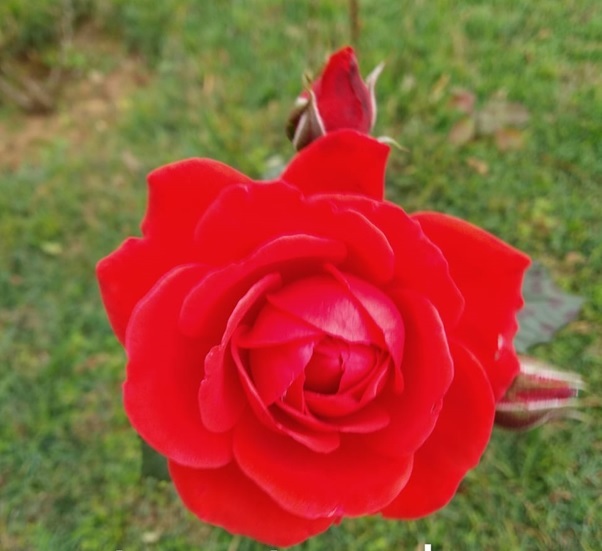 Cluster rose or swamp rose belongs to the Rosa Pisocarpa species. It is native to western North America from British Columbia to northern California, where it generally grows in moist habitats but this photo is of one grown in a private garden in India.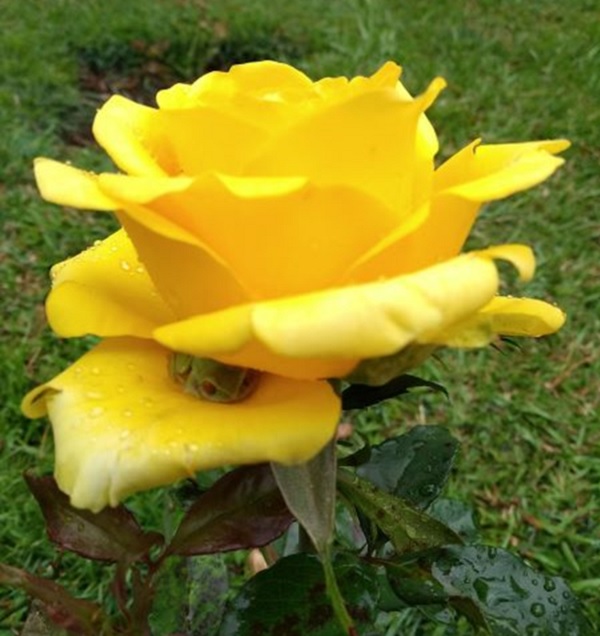 Pure sunshine elegance! And did you notice that little green cutie cuddled in its golden splendour? It is the tree frog that once sat comfortably on the nail of my thumb, till we startled each other. :-)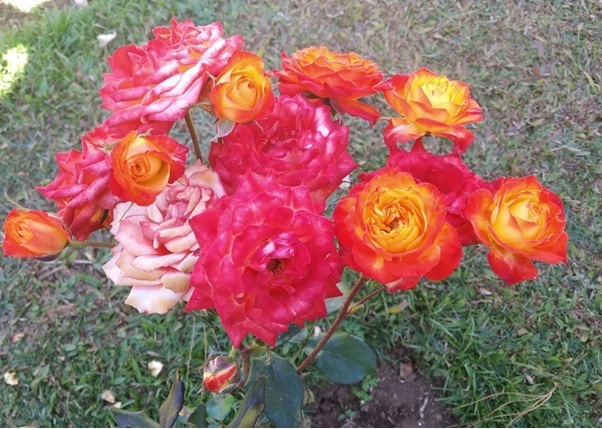 A sibling profusion of colours and grandeur on a single stem!
Gitte also known as Peach Melba, this apricot or apricot blend variety is pleasantly fragrant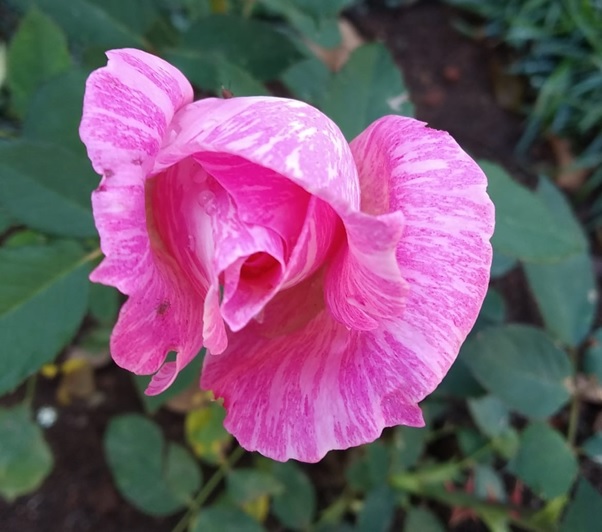 Supriya generally means beloved /cute/ adorable /lovely, all befitting this splendid flower of Indian origin. Bred in India by Dr. N.C. Sen, 'Supriya' is pink with cream stripes, white streaks, stripes, or flecks.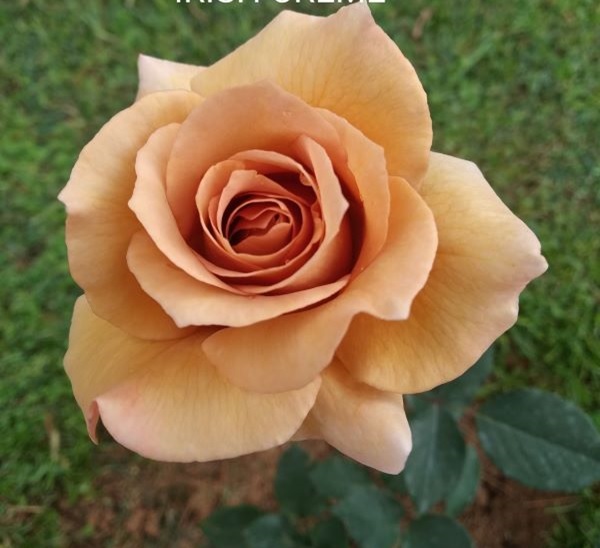 Irish Crème. It is as alluring as the beverage of the same name. A beauty, with hues ranging from buff to light apricot — a hybrid tea rose with a mild fragrance.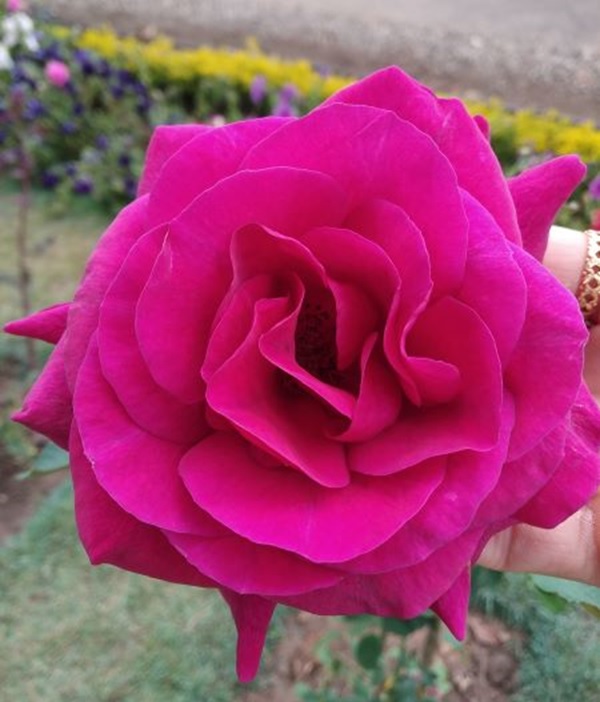 Rose Anil. This rich, eye-catching lilac rose is a glowing tribute to late Sri Anil Kumar, founder member and treasurer of Hyderabad rose society.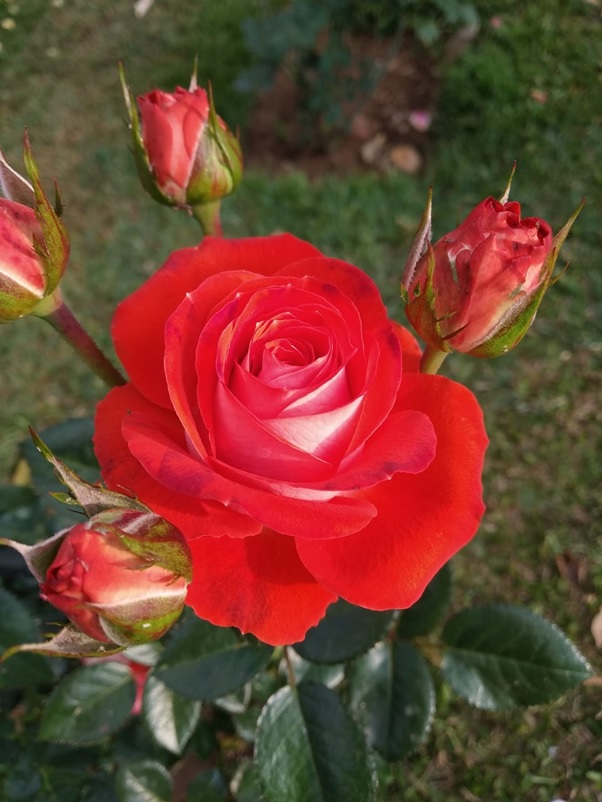 This dazzling ruby speaks for itself.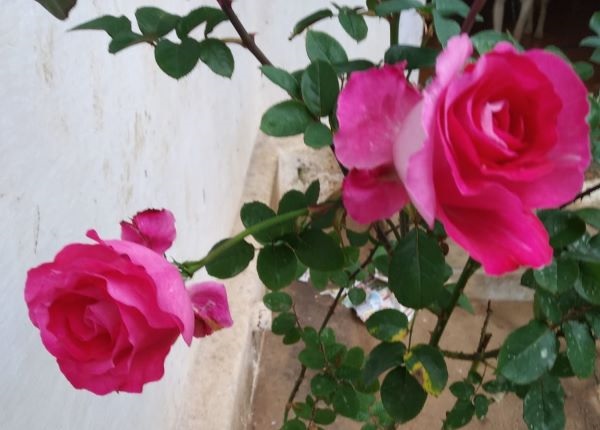 Fragrant Plum has an impressive parentage, having been created by crossing seed and pollen plants from the following roses: Shocking Blue, Blue Nile, Ivory Tower, and the Angel Face rose.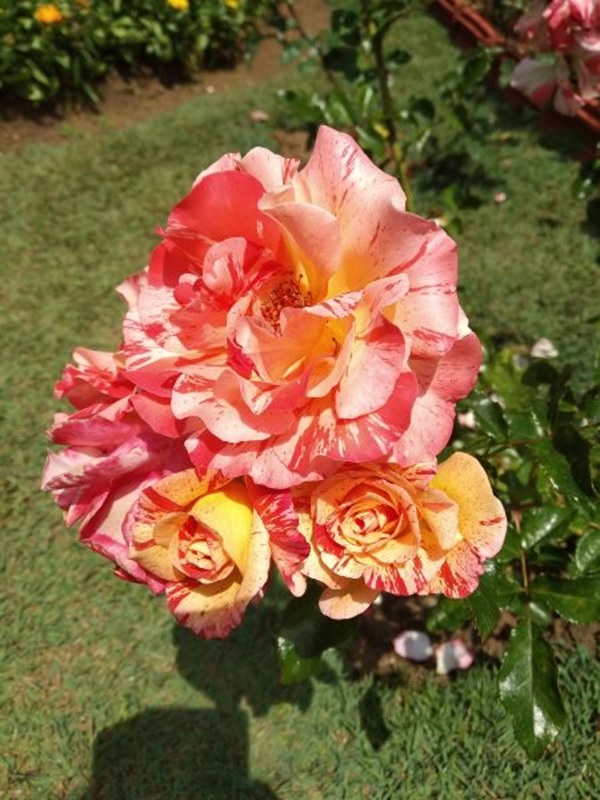 Introduced in France by Georges Delbard SA in 1992 as 'Paul Gauguin' it grows in clusters of salmon pink with white striped flowers. The scalloped edged flowers are large and double in form.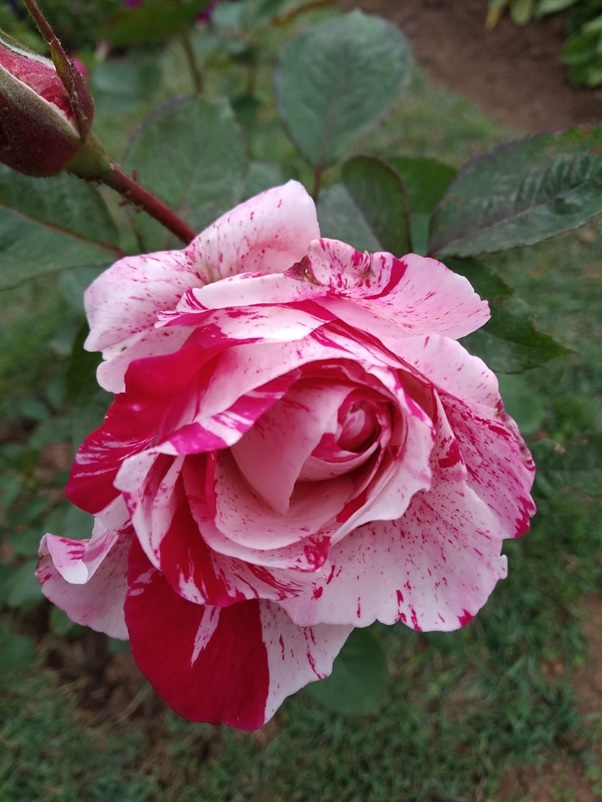 Seductive Scentimental has a spicy scent. But there is something sentimental about it too. Its genetic striping comes from old heritage roses. Each petal is as unique as a snowflake—some more burgundy-splashed-white, some more cream-swirled-red—all on the same vigorous plant.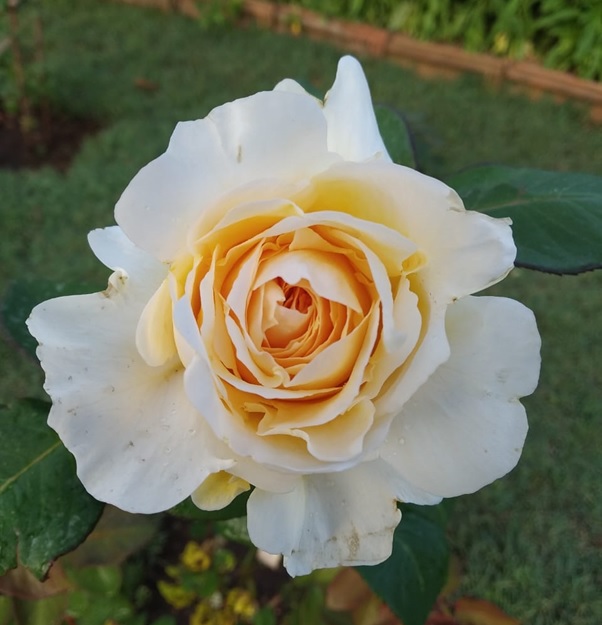 Buttercream — large, lightly fragrant, fully double, pale yellow flower — grows on an upright, deciduous shrub with thorny stems. The pinnate leaves are divided into ovate, toothed, dark green leaflets.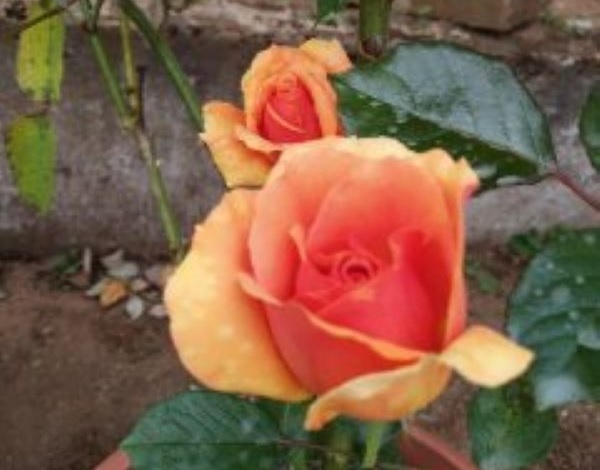 Bora Bora, bred by Hans Jürgen Evers, was introduced in Germany by Tantau Roses in 1998 as 'Ashram'. Deep golden orange/amber orange, it exudes a mild fruity fragrance. It blooms in flushes throughout the season.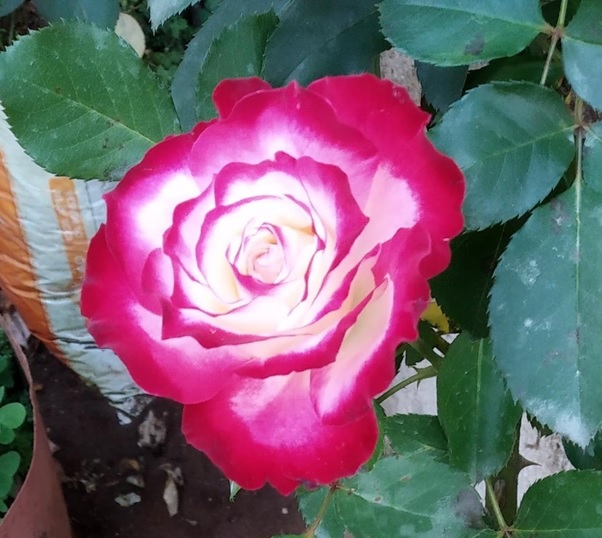 Cherry Parfait smiling at the sun. This delectable sounding rose is excellent in all climates. Its outstanding cupped blooms are creamy white with red edging. The dark foliage makes this continually blooming rose an attractive addition to any garden.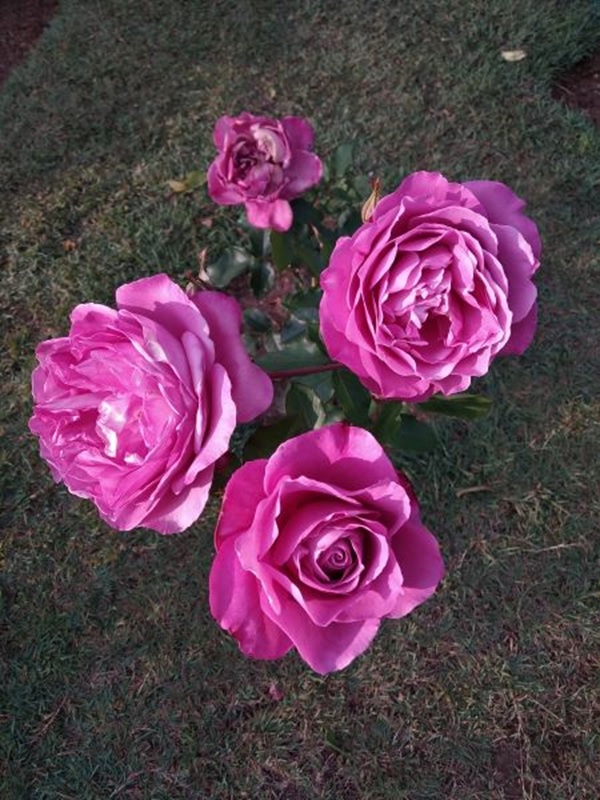 This is the fragrant striking lobelia Blue Rose. Its colour deepens with age. The buds are elegant, long, pointed. It has a very complex breeding ancestry.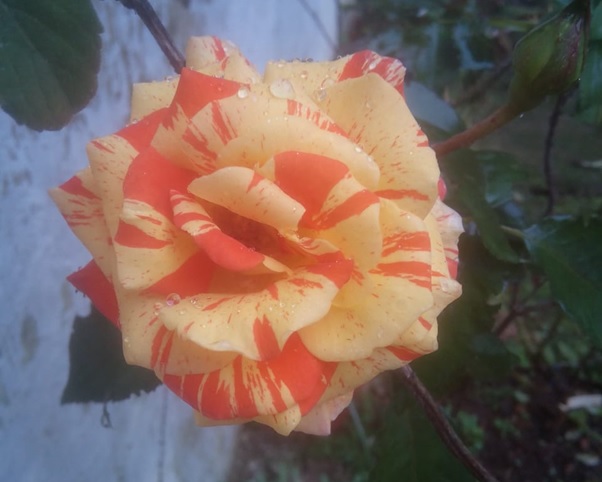 Oranges and Lemons sold for a penny... This Floribunda Rose (MACoranlem) is flamboyant and does not come for a penny. Its vibrant double yellow blooms have ornate splashes and stripes of orange.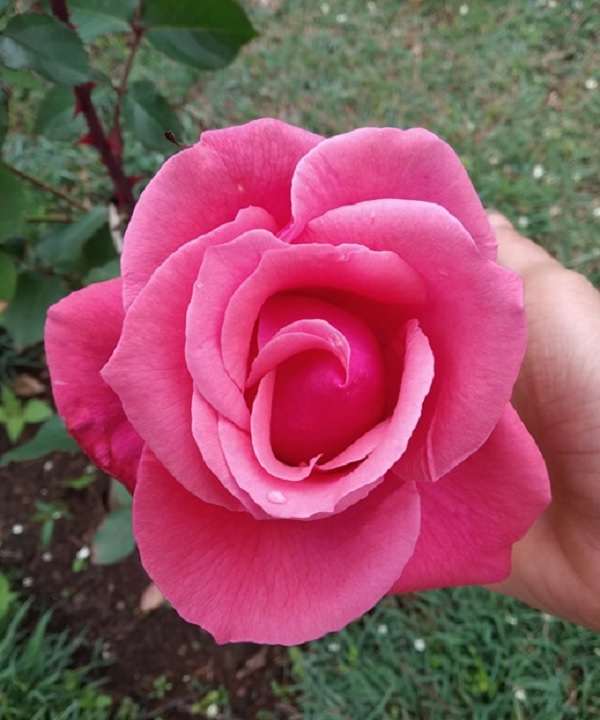 Why would such a stunning flower be named Agnimitra? Because it supposedly has a fiery red lac and brown colour.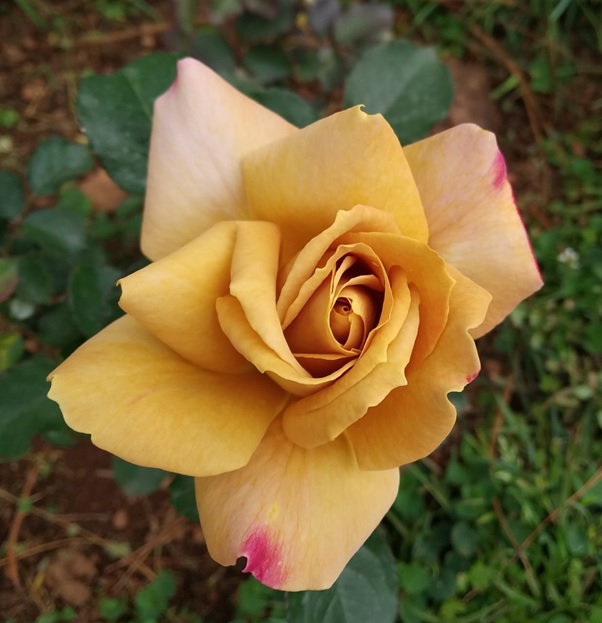 One more rose with a lip-smacking name — Honey Dijon, grandiflora rose. Grandiflora roses are relatively new hybrids resulting from the crossbreeding of hybrid tea and floribunda roses.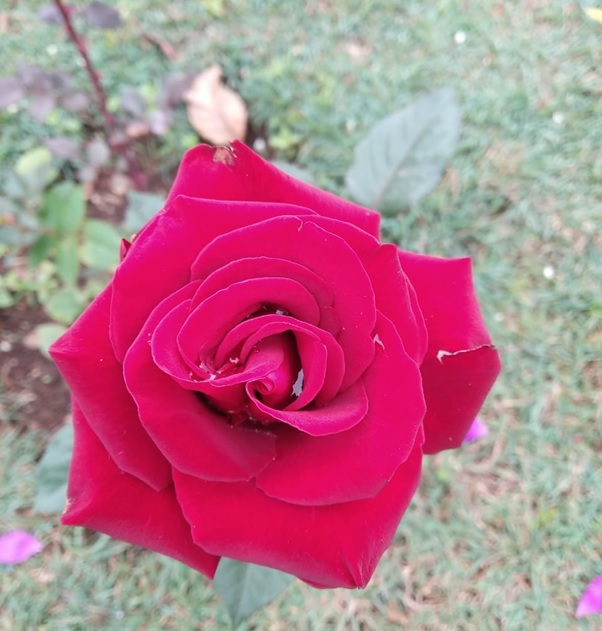 Schwarze Madonna has very deep red, velvety petals. It is a shapely, perfect 'black beauty'. The burgundy colour is much darker than evident in this photo.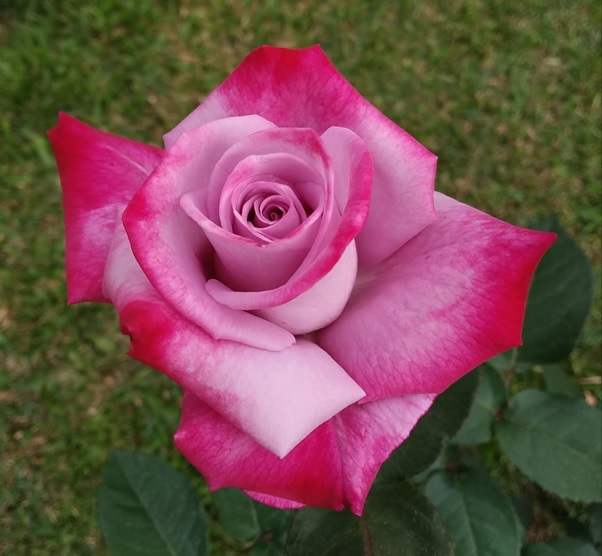 Paradise Rose. An absolutely classic, fragrant rose in form and colour. Its opalescent lavender petals edged with magenta make it rightly breathtaking and unusual.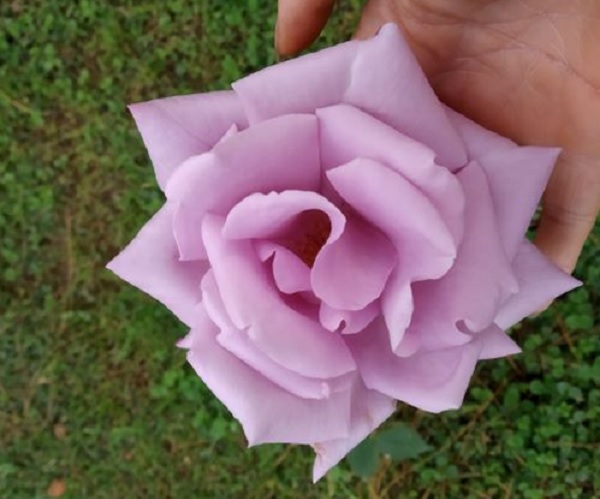 A captivating magnificence named Madam Violet. This broad petaled mauve delight is a Japanese rose bred by Kikuo Teranishi (Japan, 1981).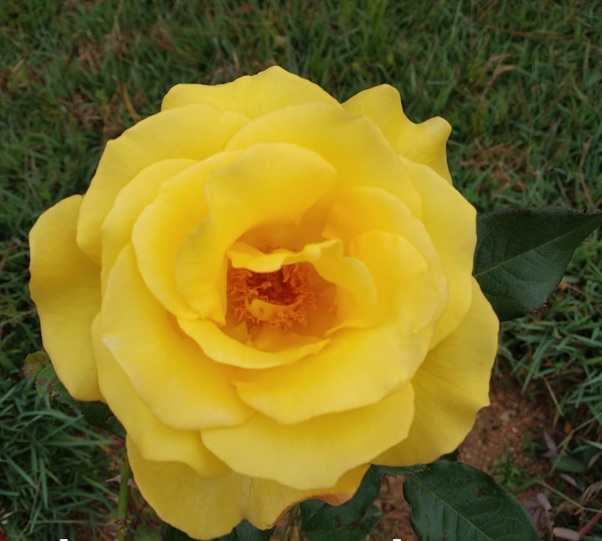 Keep Smiling. Yes, it is the name of this gorgeous, bright sunshine yellow spiral shaped fragrant rose.

All images are (copyright) Ms. Farzin Mistry who kindly shared these images of blooms from her prize winning garden.