Intellectual Humility
Buddha has said that "Humility is a great quality, but greater is to accept your errors wholeheartedly and say I'm wrong". Human life is so complex that there are chances that your opponent may be right many times, and the acceptance of that is cerebral humility.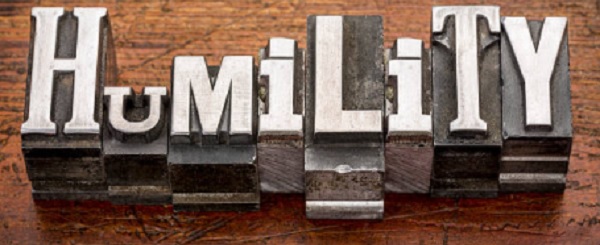 S. Radhakrishnan explained that in his Oxford Series of Essays in 1954. A bright student stood up and said that (Radhakrishnan) had inadvertently missed a few steps in his elucidation. Radhakrishnan was extremely happy to have been corrected by one of his own students. He invited the student to come and explain the points he missed. When his student had enumerated the points overlooked by the great professor, Radhakrishnan then requested the Chancellor of Oxford Elwyn Hunte to appoint that student as the next Associate Professor of Philosophy! This is an example of intellectual humility. How many professors and 'intellectuals' have this kind of intellectual humility? Anyone can be humble but very few can be intellectually humble, because the latter entails the acceptance of the other person's superior wisdom and one's cerebral limitation.

Nelson Mandela would often discuss his plans with another peace activist and fellow Nobel laureate Bishop Desmond Tutu, because Mandela believed that one man's planning reeks of hubris and intellectual despotism (autocratic behaviour). He called it "intellectual openness and humbleness of mind". Human beings become great because of their ingrained humility. It is a quality that cannot be nurtured or developed. It is innate.

Gandhiji once went to meet the South African General Smuts in his office for the first time. He removed his footwear outside his cabin. Seeing that Smuts asked Gandhiji not to remove his footwear. Gandjiji replied by removing my footwear I maintain the decorum of your Office and also put my ego outside. Smuts was so impressed by Gandhiji's reply that he told Winston Churchill to learn humility from 'this frail Indian
gentleman'.
Thus, humility is a quality that comes only with great wisdom and life's vast experiences. Humility is the cornerstone of individual greatness. Isaac Newton said, "I've got nothing of my own, all my ideas are improvements upon earlier ideas and hints given by much greater predecessors of mine". Remember the Scottish adage" Be humble and you won't tumble'.
Ref: Drawn from Times of India, dated 1.5.2017.
Image (c) istock.com
13-Mar-2021
More by : Dr. Frank S. K. Barar
---
---
| | | |
| --- | --- | --- |
| | Humility is rare virtue and following it in practice is still rarer ! | |
---