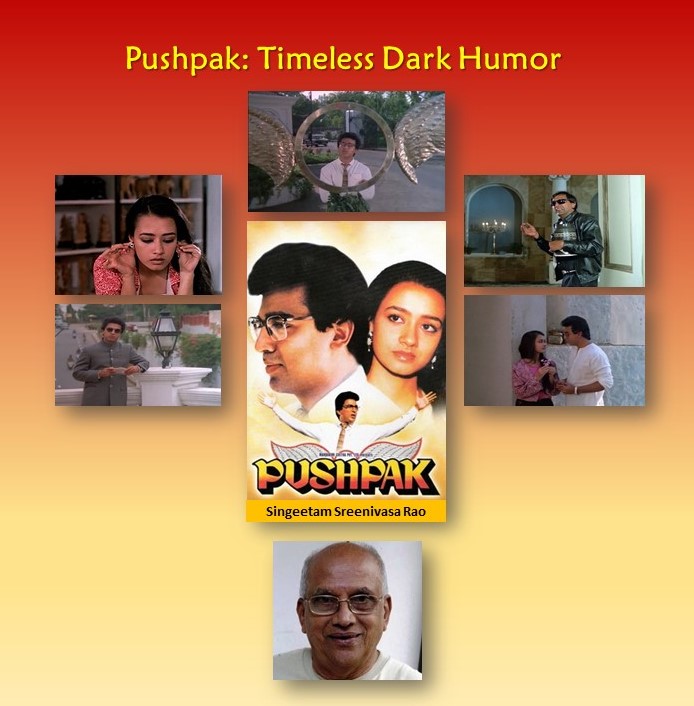 'Pushpaka Vimana', 'Pushpak' or 'Pesum Padam' of 1987 is an incredible movie by Singeetam Sreenivasa Rao. I watched it after nearly three and a half decades. A movie absolutely with no dialogues is simply unimaginable that too on a serious theme of existence.

Though I could recall each and every scene from my mind, something kept me glued with its dark, dirty to silly humor but expert screenplay and effortless acting by all the players.

It is a tale of an unemployed youngman who accidentally bumps on a stinking uber rich drunkard staying in a star hotel and interchanges the places. He goes to his room in the Star Hotel and the rich man was dumped in his rat hole as captive.

There is a murder plan, some magic shows, a short, breezy but aborted romance, few comical interludes, grandeur of affluence, disgusting squalor all these are woven into the form of an engaging thriller on celluloid. I feel that this movie may be valid in India beyond times. Young Kamalhassan, petite Amala and hilarious Tinnu Anand with his ice dagger steal the show.

But, the movie conveys a deep message but in a simple (silly?) way!!