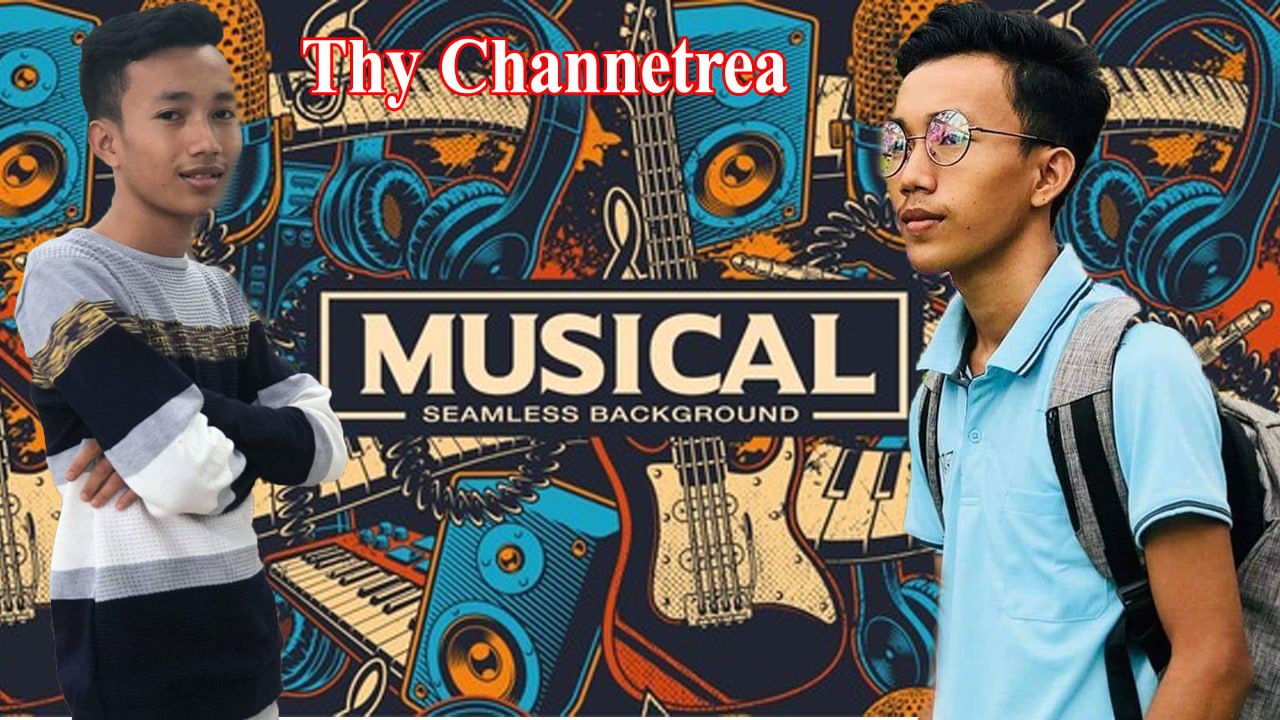 Thy Channetrea, an artist who loves singing and music. As a child, who watched a concert just for fun never knew that he would be in love with the this art ever since.

One fine day, this 17-year-old Thy Channetrea, was on his way to school and came to know that an organization offered free music lessons to every student. After enquiring about the same he then registered there and attended music classes since then.

Later, while busy with the studying schedule he could no longer study music as he did earlier so he now started to compose his own lyrics and make his own music.
Now more and more people began to pay attention to his works. Not only that, he also now began teaching his friends, encouraged them to like and love artists and music, and encouraged them to learn to do it better.

He then started to play in a group along with his fellow artists and even got to compete in the school competitions. His teachers proved to be quite supportive were very supportive and always encouraged him to win.

After graduating, he also had a desire to become a well-known artist supported by people all over the country but could not become famous and instead, he returned to teach the children in his area, encouraged the children who thought they were incapable of learning it. The children there love him very much because he has been a man who is always into helping them to understand the effort to change.