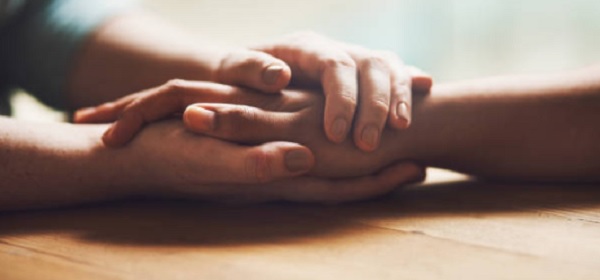 A bond is formed when two hearts melt and solidify into one!

A connection is one of the most beautiful things in this world. To feel to be in sync. When you think and feel the same way, laugh at the same jokes. When you're given the liberty of being you, a gladness comes from within that brings a smile at one's face, which is so pure, which makes one adore, to feel this connection, by being just himself. Sometimes we laugh not because the joke is funny but because of how happy we are just by being with that person. It bothers me that you don't think much about how you're looking from the outside as they have seen you, your soul from the inside. And you are filled with bliss to find out just how compatible you both are — having the same values and concerns. Helping each other out whenever in need, without any selfish motive or greed, for you care for each other. That friendship is bliss when only one person is more than enough to keep you rolling, laughing on the floor. The things that you share, from the heart when you're bare, you automatically feel the connection, whose purity can be seen in the eyes of you both when you're together.

You are a different person altogether when you two are together. Never you feel like compromising, for you two envelop each other, give each other energy, and make the other smile when he is down. It is a blessing to find people with whom you could be just you. People who don't want to change you into someone else rather like you for you.

Indeed there are not many but a few, but there is always someone out there as crazy as you.

Times that you spend together become memories to cherish later on. Each laughter a toast raised in front of the face of this cruel world. A sign that the purity of bonds still exists. A truth which is gold plated and placed in the heart of you both. For you're let free by the other. Free from the bondages, free from the expected behavior codes, free from not allowing you to be just you. You wonder for such happiness that was there in the store, in you. Now realized you couldn't help but be in pure glee. As if flowers growing among weeds, as if sunflower facing towards the direction of the sun, blooming or as if you're drunk in joy all the while, while you both are together.

Bringing life into mundane things, making you realize how much we fail to notice, to be, how much we are capable enough of being happy but never are in general.

Filling your life with faith and optimism like the sunlight. Uplifting you from the pitch darkness, letting seep in you silently, the gladness, leaving no place anymore, anywhere for sadness. You're filled with the beauty in you, of you, now awakened, activated, brought to the surface, for you both to cherish, in the memories never to perish or fade or felt any less, always the same, despite everything else.

As if blessings are given, straight from the shrine, to you both, to be together, to cherish life immensely.

With your face glowing, no matter what you both are doing, all the joys with underlying care, concern, of awareness, for the well-being, of the other. A base to land, to rest, to rely on, to be sure, of the other. Unasked, given as if it's a default nature of the other.

When faith seeps in, it opens all the doors, lets you out from within you, and enters into the other's open doors of his soul, wide open to have you in their embrace. It is a place of safety, a place of trust, a place to land your head upon, and a place to make you feel at home. No rushing, instead now you're blushing, smiling through your eyes, wondering how can this be so true?

A place where all the birds of misery are allowed to flee, leaving you behind in pure glee.

Liberty of being you is the freedom of your soul, is a making-of you beautiful, of filling you with the colors warm, like painting you with light brush strokes precisely, like an artist for your soul. Changing the curve of your lips to concave upwards, turning your sad face into glee. For you know when affections great are lead bare, are like a blanket for your soul — making your beauty bloom like a perfume from the inside, from your soul. No selfish or mean is the other person's goal, just converting you, turning you into a whole. Like shaking you, letting you shed off the old dry yellow leaves, allowing you to sprout the new ones. Rejuvenated, reborn, like a phoenix from the ashes within your soul. No place now left to look into the darkness, no time here for sadness, can't even imagine the madness.

It is real; this feeling isn't blurred rather much vivid and clear. For I am now without any fear, my mind has been so clear, and to my heart now you're so dear.

No hypocrisy, no lies, no sadness, no fear, only sheer gladness within my heart here. I am stripped of all the layers, now my soul is so bare, in front of you here, and for you, I can't help but care!

Yes, these types of bonds do exist and having, finding such friends or partners in your life truly is a blessing, which is like a present wrapped, within your heart, which must be led open, and be cherished.
Image (c) istock.com