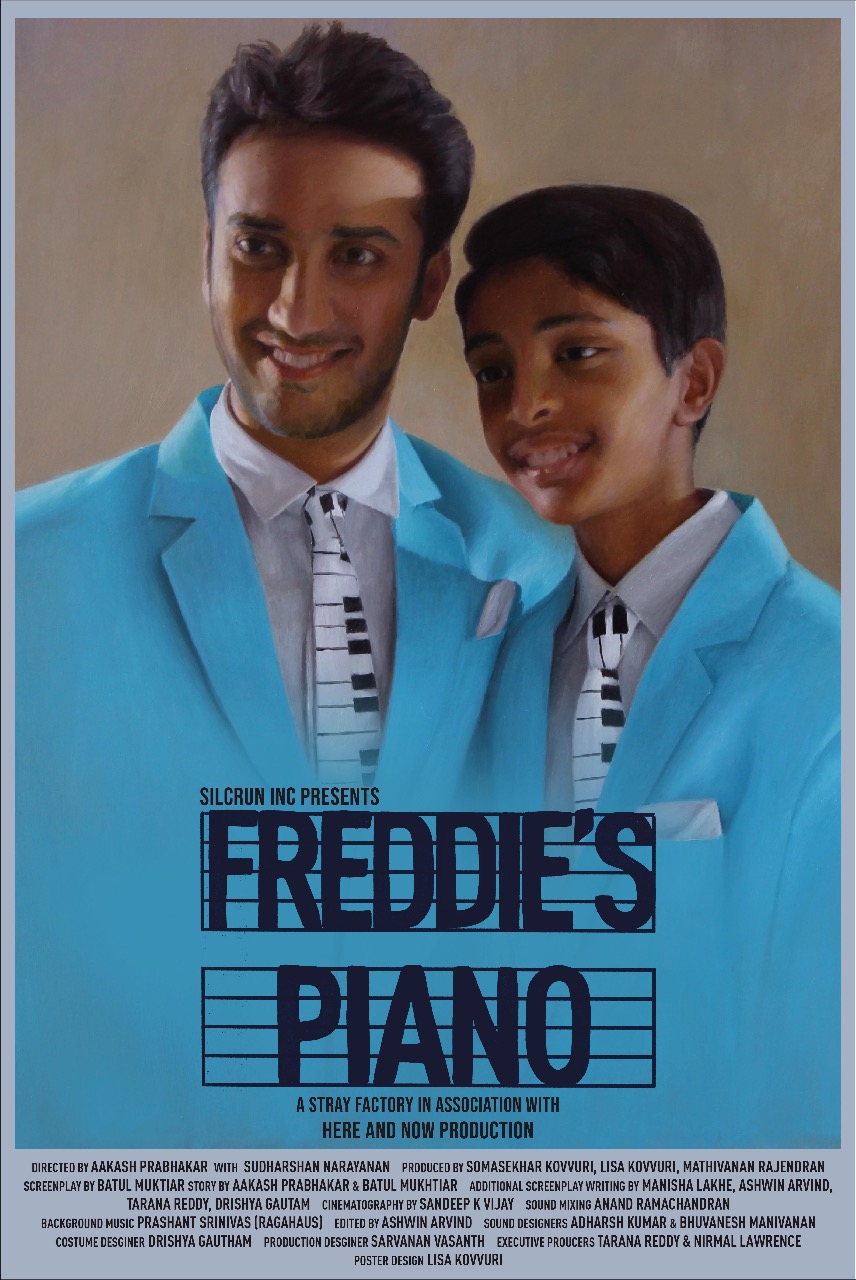 After reading a fairly flattering review of 'Freddie's Piano' (The Hindu, Friday Review) today and the storyline I ventured to watch the movie.

I appreciate the movie because it is the first time I am watching a realistic siblings' love and warmth on film with no great melodrama. There are women characters, very little to play, but significant.

Set in the sober backdrop of Pondicherry, the story revolves around two South Indian Christian step-brothers, one 22 and the other twelve. The elder is to go to technical school but couldn't as the parents die in an accident. Their world turns out to be dark with Aden, the elder tries some odd jobs to earn a living for him and his younger brother, Freddie is still in school. While the elder is good with small technical jobs, the younger one imagines to become a pianist which definitely is a distant dream. There is a bonding between the two but not too dramatically. Aden, though grownup not brainy or practical and at one juncture wants to buy a piano for Freddie so that he will not leave him. It is a fortune for his status; his father left nothing even for an ordinary living except a house.

Does Aden buy a piano with the support of some of the affectionate souls like Lisa (Yeddie's school teacher), Ms. Koshy (a benevolent neighbor), Roshan (Aden's close buddy). The French connection to the Pondicherry residents plays undercurrent, while the unexpected appearance of the affluent Chennai based grandma adds real value to the finale.

As in any arty movie, the movie's indoor shots are in semi darkness, acting is subdued, comedy is fleeting, re-recording remains unobtrusive except the majestic and strong notes of piano at the right junctures.

Aakash Prabhakar had co written, directed and also donned the role of Aden with restraint (referred as a theater actor in Mumbai and this is his maiden venture in direction), and Pranav Myalarassu as Freddie walks through his role with natural touch.

Definitely a feel good movie among the surfeit of murder and thriller lots in OTT, but a little spice in narration would have added more pep to the drama; the last scene stands out because of the drama.

- 'Freddie's Piano' can be viewed from June 4-June 13 on Moviesaints Platform by buying a ticket.

- Aakash Prabhakar's English-Indian Film 'Freddie's Piano' makes it to New York Indian Film Festival 2021.