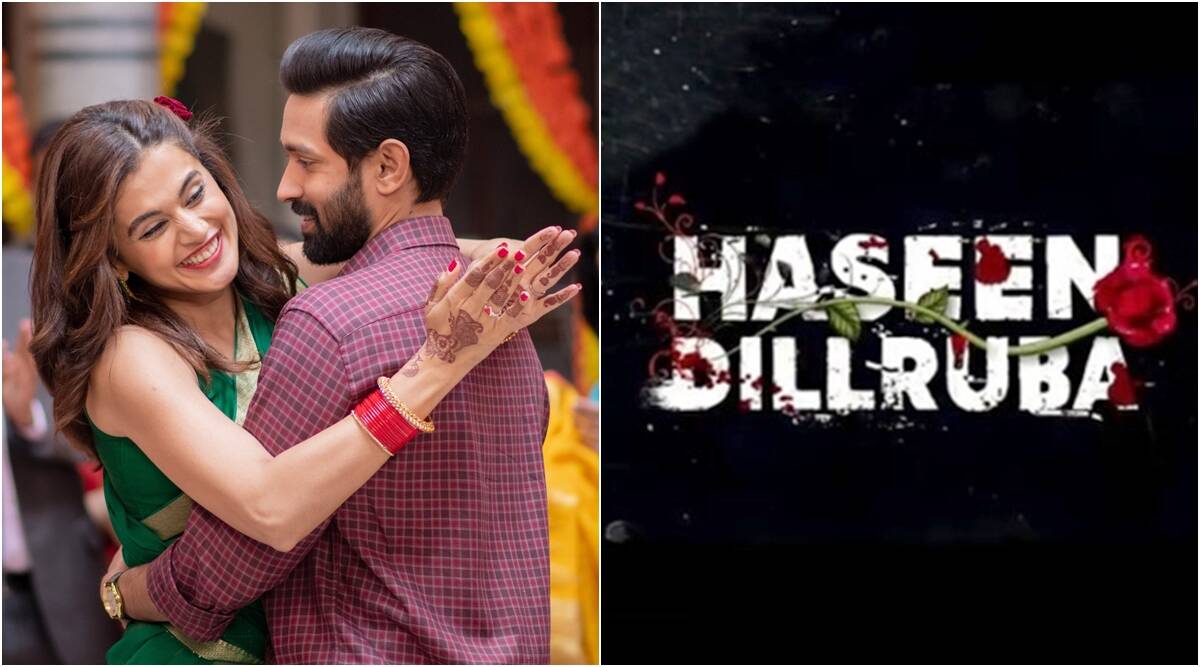 It turns highly disturbing nowadays to watch the movies on OTT which are rife with sex, gore, violence, thrill and murder. The writers and creators have no other topic in the Indian milieu except presenting these facets in an overpowering, illogical, gruesome manner.

I watched 'Haseen Dilruba' because the titular role is played by Tapsee Pannu who keeps showing promise from one film to another.

In an awfully insipid story of a city bred arrogant girl Rani (she works as a beautician) marrying a docile engineer Rishab in a lowly city like Jwalapur on the banks of Ganges. Everything in her newly married life in the obscure town seems to be exasperating for her and worst the husband is so dumb that he doesn't even show inclination to consummate his marriage. Rani seems to be ferocious reader of pulp fiction by some sleazy author who churns out cheap thrillers with 'profound' quotes like 'if love doesn't push you to the brink of insanity, it is no true love.' Wah!

Rani's sexual frustration with least cerebral occupation drives her to the robustly handsome and roguish cousin of Rishab who makes a brief visit to their house. He is a rafter and knows how to entice women. Rani falls a victim to his charm but soon understands that she is fooled. She now turns her attention to Rishab for reconciliation. The story doesn't end as the film opens with the charred mutilated body of Rishab and Rani is taken by police for interrogation.

Most of the scenes and explanations defy logic except that how sex is an integral and important part in a married life initially and only later it switches over to love and trust.

The narration and screenplay are positively drab and tiring with all illogical sequences. Especially the climax is full of absurdities of improbabilities and scientifically impossible loopholes. It is shocking that the writer Kanika Dhillon, a woman, had filled the screenplay with crude sex, sickening violence, regressive and audacious content.

Like a film hero, I think a heroine also develops an image when they climb the success ladder with purposeful, though controversial stories. Taapsee Pannu should better be careful in selecting her roles in her future films. This film is not definitely going to be in one of her best choices.

I am always choosy in selecting movies in OTT. This movie is a mistake. I felt sick.

BTW, where is Jwalapur? Really a place to be visited for its unique blend of rustic and natural beauty.