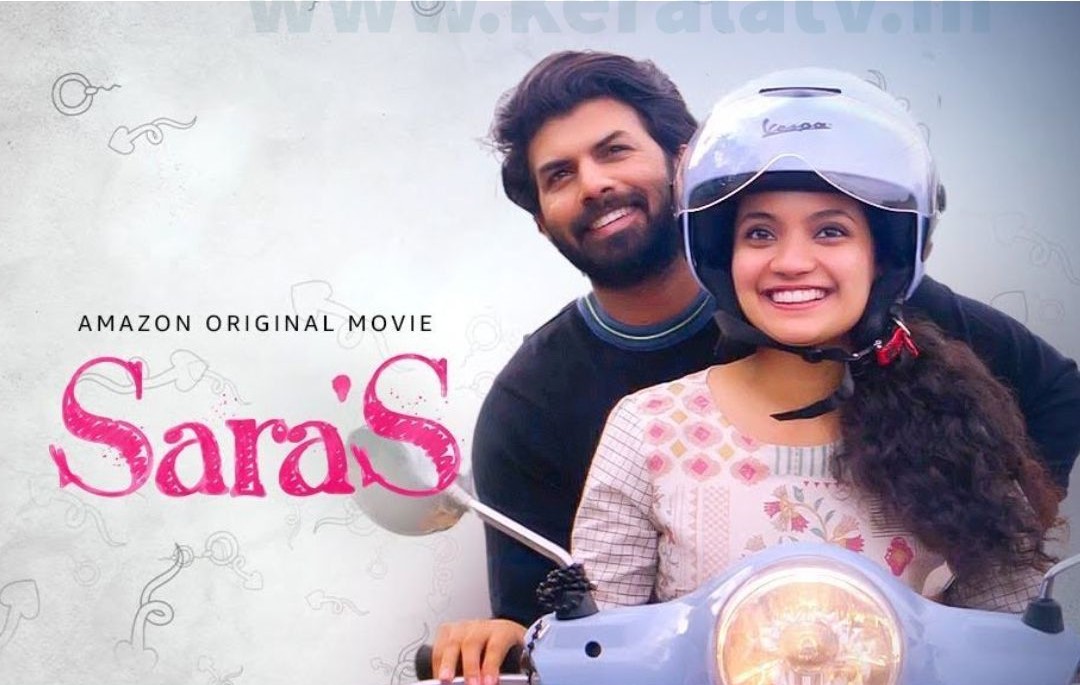 Sometime back I saw a brief video in my forwards in which a popular female personality as she is the CEO of a popular multinational company saying that the moment she enters the home, she turns into a typical housewife to take care of family and children. So she is an ideal Indian woman notwithstanding her status.

'Sara'S' (Malayalam) is no doubt a new gen movie where the protagonist Sara as well as her partner Jeevan are not comfortable with kids and loathe changing nappies, cajoling bawling babies or take their tantrums with a smile. Sara's focus is in becoming a celebrity filmmaker instead of being a mundane homemaker.

Sara finds a suitable partner in Jeevan who mirrors her anathema for children. They get married and decide not to have kids and concentrate on their professions and work for excellence. Alas! Sara faces accidental pregnancy while she is busy parleying for a producer for her maiden venture.

What Sara is supposed to do? Go with the pregnancy or the career she aspires? What is Jeevan's role and his old fashioned family as well as hers except her father?

A good topic indeed. I remember to have written a short story on the same topic not with film career but in the field of IT and closed the story with an open ending saying every success demands a price. Whether the person is ready to pay that or not is the question.

Sara has to pass through the mental turbulence; but, she has a clear vision notwithstanding the barbs she gets from different family members and a husband who stands indecisive. Nevertheless, Sara's termination of pregnancy is forgotten as her film turns out to be a big success. Success succeeds everything. If the film had failed and Sara's future looked bleak? How the family including her husband Jeevan would have taken it? A moot point, indeed.

In India, I feel every relationship carries an open or hidden motive behind it. Social status is evaluated through different parameters. This holds good for both sex.

I like Sara'S as it at least mooted a point to ponder especially for a career woman; a man or a woman who prefers to abstain from having children but active conjugal relationship; if someone is good in a field need not have to sacrifice it for the sake of children and family.

I appreciate writer Akshay Hareesh, director Jude Anthony Joseph and main players Anna Ben and Sunny Wayne and a bunch of supporting actors for making a movie with a message to muse over.