Hardly a day passes off without hearing someone or the other talking about 'climate change'. Indeed, discussions and discourses on 'sustainable development' have become a routine affair of the 21st century.

Scientists keep talking about global warming—"a phenomenon of climate change characterized by a general increase in average temperatures of the earth"—that resulted owing to increased greenhouse gases in the atmosphere and their worsening effect. They proclaim that the average temperature of the planet has increased by 0.8oC compared to the end of the 19th century. Looking at the pace of current carbon emissions, scientists expect an increase of around 1.5-5.30C in average temperature by 2100. And, if no action is taken immediately, it would alter our ecosystem for a long time. This will have harmful consequences for humanity.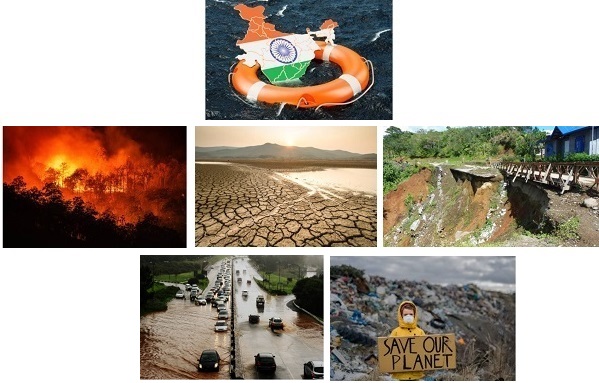 Scientists, who identified massive use of fossil fuels, over-exploitation of forests, intensive farming, mining, poor waste management, and over consumption as the main contributory factors for global warming, have been arduously pleading nations to move away from fossil fuels to renewable energies such as solar, wind, biomass and geothermal; to encourage public transportation; to undertake sustainable agriculture and forestry; and responsible consumption and recycling, all in the anxiety to reduce CO2 emission into atmosphere.

Yet, political debate across nations about climate change is oversimplified and often portrayed as a choice between saving the economy and the environment. This of course, is not true. For, scientists assert that we can tackle climate change, and transform our economies in such a way that we would be better off than what we are today, provided nations exhibit necessary political will.

In between came the Paris Agreement—a legally binding international treaty on climate change— kindling a ray of hope, for 196 countries agreed to limit global warming to well below 2oC, preferably to 1.5oC, compared to pre-industrial levels by lowering green gas emissions. It also fostered a great scope for its success, for it had a built-in framework for financial, technical and capacity building support to those developing countries who need it.

This however, did not last long. On June 1, 2017, the then US President, Donald Trump announced his retrograde stance on climate: US would withdraw from the Paris Agreement on climate change citing dubious claims such as "Paris Agreement punishes the United States, … world's leader in environmental protection while imposing no meaningful obligations on the world's leading polluters". This had obviously undermined the universality of the Paris agreement: "doing everyone's best and achieve a win-win scenario". It simply impaired the international cooperation on climate change by virtue of cancelation of donations meant for the multilateral environmental fund of the US.

And, then came the Covid-19 pandemic causing biggest disruption in decades to the global economy. As the coronavirus pandemic ravaged the globe, climate change seemingly lost public attention. But the irony is, even the pandemic could not nudge the nations/national leaders away from 'ideology' towards the much-needed 'pragmatism': China, the epicentre of coronavirus, still said to be non-cooperative in sharing the essential information that could aid scientists in understanding its evolution, pathology, spread, and "To establish priorities for a collaborative program of work, research and development to address critical gaps in knowledge and response and readiness tools and activities".

Encouragingly, with Joseph R Biden Jr becoming the US President, a new chance to address climate change through science has dawned: not only the US re-joined the Paris agreement but also reinstated environmental regulations such as that governed methane emissions in oil and gas production.

As the world is rejoicing this change, there came the deadly heat wave in the US and Canada with temperatures raising above 49.6o C, which is a stark pointer to the human-caused climate disruption. Scientists are of the opinion that such extreme temperatures at such latitudes are virtually impossible without human-driven warming.

Following it, the world had witnessed the deadly deluge in the Central Europe that stunned scientists. Carlo Buontempo, director, Copernicus Climate Change Service at the European Centre for Medium-Range weather forecasts, said: "With climate change we do expect all hydro-meteorological extremes to become more extreme. What we have seen in Germany is broadly consistent with this trend". The latest is: Floating cars in the 'streets-turned-canals' in Zhengzhou, China.

All these events have made experts to comment: Climate system may have crossed a dangerous threshold. Looking at these extremes, some even wonder if these extremes are pointing to a "non-linear" behaviour of weather.

Amidst these calamities, something to cheer about emerged from China, the top polluter: it launched national carbon emission trading system on 16th July to become carbon-neutral by 2060. Though the prices were modest —48 Yuan ($7.42) a metric ton vis-à-vis $69.22 of the European Union—which, according to Henning Gloystein, an analyst at Eurasia group, "won't immediately induce a drastic shift, but which will allow Chinese companies to get used to the market"

Needless to say, be it climate change governance or the management of pandemic, there will always be naysayers. It is therefore incumbent upon the intellectuals to impress on the political leaders and the public as well that preventing climate change is a global public good, and the core issue in its sustainable management is not to exert negative impacts on economy and society but to reduce greenhouse gasses through technological and institutional innovations to achieve low-carbon development.

Since every country's citizens have a direct interest in climate change, we must ensure that our fight against it will not become a partisan issue, and instead international cooperation on climate technologies such as harnessing the world's offshore winds to generate electricity, designing turbines that float in sea, etc., should be promoted.

To conclude, what matters most is: We must all act as one to avert this catastrophe to pass on a liveable planet to the next generation.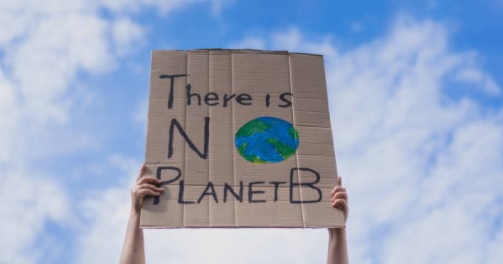 images (c) istock.com