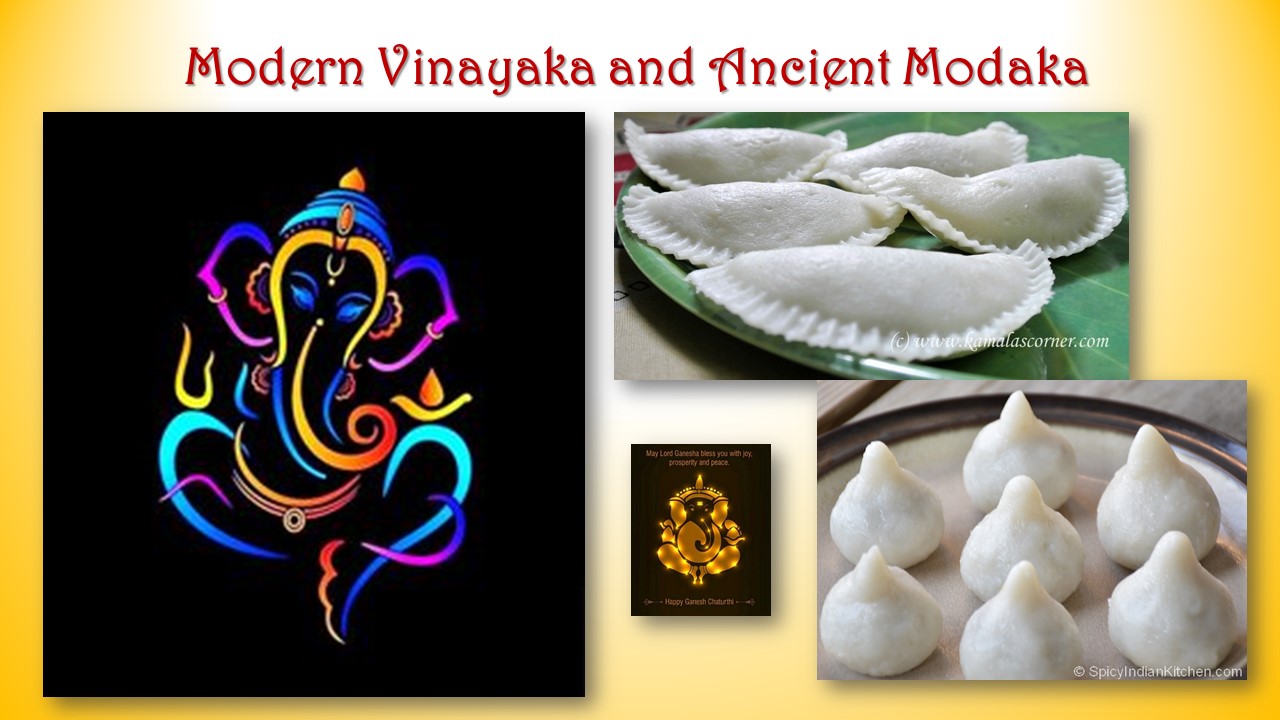 On the eve of Vinayaka Chaturthi, I am going to share something which drew my attention today as well as earlier occasions. Please read this essay as an individual's personal view and don't (especially women) get worked up as I am belittling the culinary skills of them. But, you see, truth is many times bitter only.

Well, I am going to write about the 'Kozhukkattai' which is an exclusive delicate dish prepared for Vinayaka Chaturti only.

The one I tasted today in a popular hotel and on earlier occasions and given to us by some bonhomie neighbors and once I ordered from a very popular sweet joint made me share these views.

The so-called 'Modaka' served by all these were nothing but a thick heterogeneous mix of rice flour and jaggery-coconut blend (it is referred as 'poornam'). This is also termed as 'Vella Kozhukattai'. None talk or write much about 'Ulaththam Kozhukkattai' or 'Ellu Kozhukattai' which my mother, aunt and also my eldest sister-in-law used to prepare with expertise.

Most of these prepared or served now have a thick outer with a tinge of awkward odd sweetness. The reason is the cup which is made of rice flour is so dense and forms a major portion of the delicacy. The one prepared in earlier days would be soft and the rice cup made will be so supple, thin and delicate; the sweetness will be dominant or in the case of 'Uluththam Kozhukattai' that soft spicy taste will be felt. The cause for this cup being so thick is the rice flour prepared for it is unfit to make a soft and supple cup. I remember as a young boy I helped them in preparing these thin rice flour cups. They used to be so soft and malleable. The preparation of rice flour for this itself is a recipe with special care which is not followed now.

My aunt used to refer to one special incident; one particular lady of our family circle was supposedly an expert in everything she did. My great great grandpa used to appreciate the way she prepared kozhukattai, it seems. That cup (referred as 'choppu') she prepared for 'Uluttham Kozhukattai' would be so thin and transparent, that one can even see the curry leaves in the inside poornam. Some experts even make a design of the edges (as shown in one of the photos I have posted).

One more thing; in early days, a 'special vow' would be taken by women in the families that if some 'special prayer' of them to Lord Vinayaka was fulfilled that they would make '108 kozhukattais' and 'serve' him!

Awesome! Isn't it!!