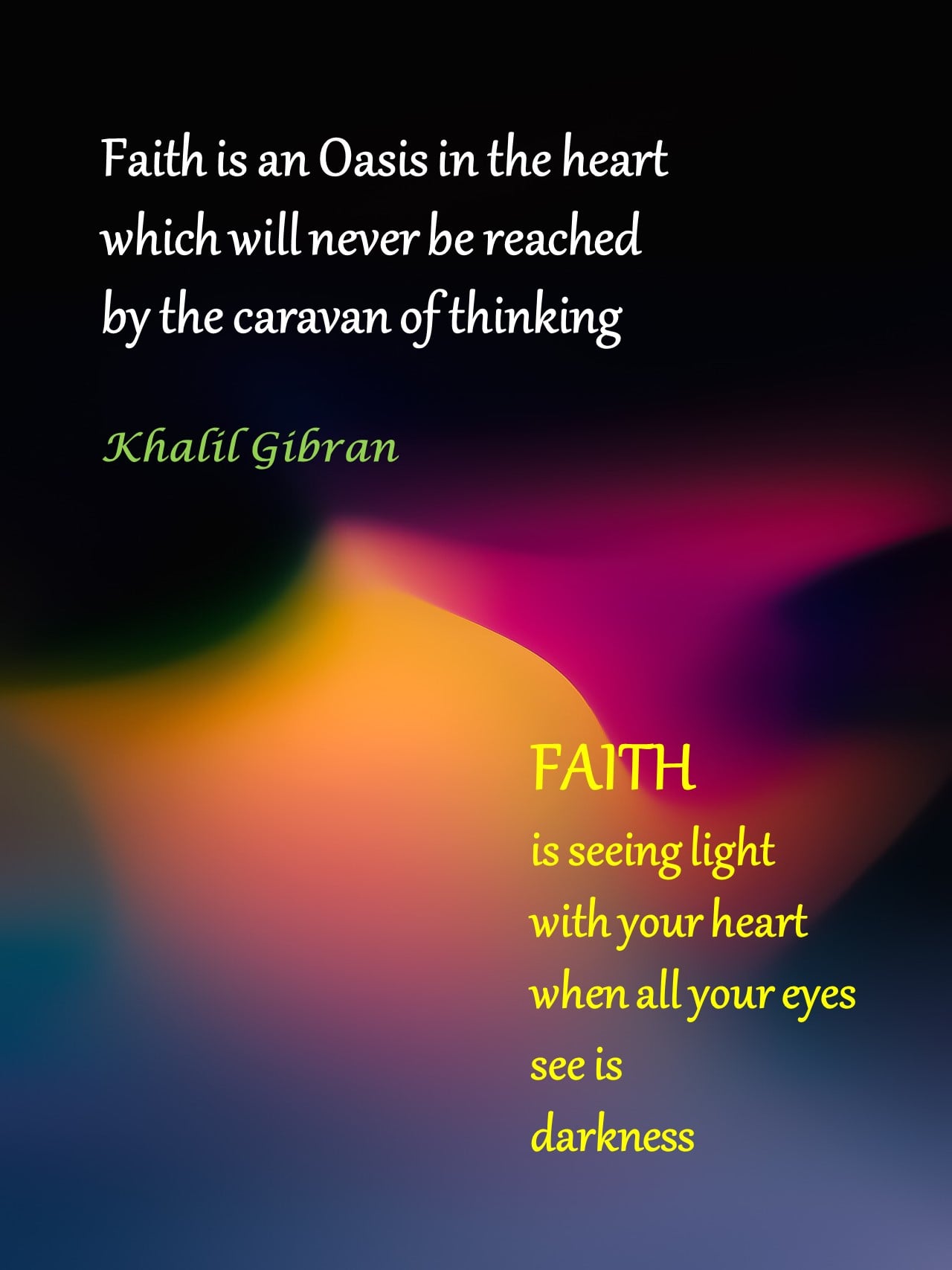 Faith, belief, confidence, conviction, hope…. there are other synonyms also given in thesaurus. Nevertheless, I feel they don't directly convey the actual meaning of faith.

I have two short write ups read by me long back on faith; on the same theme but different presentations.

When there were no rains in a village a lot of people gathered and went to a common place and prayed to Almighty, God or Nature for bringing rains and relieving them of their misery. But, the rain didn't come. Does it mean that all of them prayed without faith? Not even one single soul in that big gathering?

Another one is there is a similar gathering assembled in a place for propitiating God for rains. In that only one young boy comes with an umbrella. One elderly person is surprised and asks the boy: 'What for you have brought this umbrella?' The boy replies 'Because it will rain after our prayers.' Anyway, then also there were no rains.

I don't know or care how others read and take these stories. I feel that 'faith' is something personal; to be honest 'very personal'. I know people who are absolutely cynical though everything for them moves with clocklike precision and perfection. I also look at the pathetic looking women in tattered clothes circumambulating the temple in the hope that their life will become better one day.

But, do all the prayers answered and faiths upheld?

No way. Whatever we have destined alone comes to us. Faith is just a personal healer; a solace. Nothing more, nothing less. Two wisely quotes caught my attention are given here.