It was the fourth day!

No respite from the pouring rains: grey clouds greeted the dawn again by silently pouring rain. Life was at its dullest phase. No discernible human activity around. For, everyone is confined to their own interiors. Wind stood still. Except for the drone of the rain beating the flowing water on the ground, all else was silent.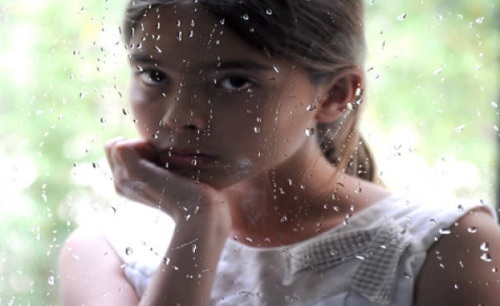 The shrill voice of a mother from a neighbouring house yelling at her child running out into rain, perhaps, to play with her friend in the opposite house had at once made the silence louder … the melancholy hanging in the air became denser.

Having leafed through the damped newspaper from the left-hand corner of the first page to the right-hand corner of the last page, placed it back in its place, of course, neatly folding. And that put me back in my gloom. For, there after I had hardly anything to do, except to brood, of course.

Or, eagerly look forward to that alluring posting orders from the Directorate of Agriculture. But then, how long? How many more days? Indefinite waiting, though with all the hope, became more torturous than … no hope even…

Being away from home for the last four years, and perhaps, having grown up in the hostel during that emerging adulthood phase, staying home at a stretch for five long months … that too with no work became so uncomfortable…. Over it, this rain that wafted me in dissonance for the last four days! … Ha! It's all making me squirm within… Even my parents appeared to have noticed my discomfort.

**

''Radha! Radha!" a sudden call from Naanna (Dad).

Came out of the room into veranda and stood in front of him.

"You said admissions are still open in some universities in the north for MSc, right?"

"Yes. Last year one of my seniors joined in September."

"Then, why don't you try?"

Taken by surprise… not being able to comprehend the sudden development… … remained silent for a while. Pulling up the wits, looking down at my feet … mumbled, "I may have to rush immediately to that university campus and lodge the application in person."

"Do it, then."

"Alaage (OK), I shall go by Howrah express in the evening to Bhubaneswar and explore the chance…"

*

It was raining whole day. In that rain went to the station in the evening. … Purchased the ticket to Bhubaneswar and walked onto the platform No 1. Very few passengers were on the platform… There was no indication of train arriving at the scheduled time – 8 p.m. The gale became strong. It was 11.30 p.m. Three quarters of the platform under the shelter was drenched. ASM was not in a position to indicate the likely arrival time of the Howrah express. Slowly, the platform became empty. I was the only man hanging around the door of ASM's room. He finally said, "It may come by tomorrow around 7 a.m. but not before that. I went home spending two rupees. My father was unhappy of my returning home.

At 4 a.m. father woke me up and putting me in a cycle-rickshaw sent me to station in that gale. Criminal waste of five rupees, a fat sum for those days of my family. At last, the train came at around 7.30 a.m. and I boarded it with a half-drenched holdall, and a bag. As the train chugged forward, I could manage to squeeze in between two elderly people and see the day pass off…

As I reached Bhubaneswar station the next day morning, rain too came along … took a rickshaw and in that downpour … getting fully drenched … went to Agricultural University hostel. Luckily, I could meet my friend Prasad garu in his laboratory…

Recovering from his surprise at my unannounced presence before him, took me to his room. After finishing the morning chores, sitting before him I told him the purpose of my visit. As I feared, he told I am too late, for this year their institute completed admissions very early. But he gave me a new hope: advised me to go to Kalyani University near Calcutta and try as they are yet to close their admission process… That evening, wishing me all the best, he put me in Puri-Howrah express at 6 p.m.

* *

On reaching Howrah the next day morning at 6.40 a.m., requested a constable at the taxi stand to guide me to Kalyani Agricultural University. He said something in Bengali, and all I could make out of it was go to Sealdah station, take a local train from there to Kalyani. My next question was how to go to Sealdah. He immediately summoned a taxi and asked him to drop me at the Sealdah station. He said it may come to 10 rupees and told taxi fellow to take dastaka in an authoritative voice. I sat in it and reached Sealdah station.

With the help of a porter went to the right counter and keeping an eye on him, bought the ticket for Kalyani. Following him walked on to the platform and waited for the train. After a while as the train arrived, porter, pushing me inside through that crowd, and dumping my luggage in the entrance, went away. As the train started, passengers at the gate started shouting at me pointing to the luggage. Wondering if the yelling meant for removing the luggage from there, I tried to explain why I kept it there. No, they didn't agree and finally I was to pull them deep inside.

As someone offered a little space to sit, sitting on the edge, hesitantly, I ventured to strike a dialogue with the neighbour in English. He was not that curt as the earlier lot was, so slowly I started enquiring about the Agricultural College in Kalyani. He said no agricultural college in Kalyani but only university. But as I kept on pestering him with all kinds of related questions, he asked his neighbour in Bengali about the college and finally he told me that there is an AG college at Haringhata and if that's what I want I must get down at Kancharapara station and not Kalyani and catch a bus in front of the station to go to the college.

So, got down with my holdall at Kancharpara station and came to the bus parked in front of the station. A boy draped in khaki short and shirt standing near the bus door was crying: "Haringhata, Mohanpur… … Haringhata …". Approaching him enquired if it goes to agricultural college of course, in broken Hindi. He, without saying a single word, perhaps placing me as an outsider, snatched the holdall from my hand, threw it on the bus top and simply pushed me into the bus. Oh! My God, the roof is so low, I have to bend a lot, but no space to stand even, yet people are still pouring in. The khaki short-wala came in and stacked us all tightly one over the other, almost.

Finally, the bus, pregnant with hundreds of passengers, took off. On the way, many had boarded while none got down. At last, my halt came. Students got down from the bus in droves. Unmindful of my pleadings to get my holdall down, the cleaner was busy in getting people out and shouting, "tar tare …jaldee, jaldee. utaro.". A student, taking pity, perhaps at my broken pleadings in mixed Hindi-English and my face wrapped in fear, silenced the cleaner and climbed onto the top and dropped the holdall.

To my great relief, he enquired in English as to where I am heading to. I told him about my expedition … to seek admission in MSc Entomology offered by this college. He and another student, perhaps his friend, helped me to carry the holdall to the college building that was quite away from the road, while the rest of students rushed away speedily, perhaps to catch the class.

On reaching the building, placing my luggage in one room, he took me to administrative office and enquired with Badebabu (Office Superintendent) about the scope for my admission. After a little conversation with him in Bengali he took me to the Dean's office. By then Dean had left for home. Then he narrated the whole conversation he had with Badebau. The gist of it was: If Dean permits, Entomology Department can conduct interview, for one seat is still to be filled. But Dean is leaving to Calcutta the next day straight from home. So, he proposed to visit him at his residence to seek his approval for special interview.

He, skipping his class, took me to his hostel room. I then had my bath and felt like a man again. Then, he took me to his mess. On reaching dining hall, I could realise, how hungry I was. But to my horror, there was nothing except fish curry, rice and lentil. I managed to gulp rice with that watery dal and kill my hunger. Then we had a stroll along the lake. Surprisingly, in no time we both gelled so well as though we knew each other since ages.

That evening Mr Nimai Banerjee took me to Kalyani to plead my case with the Dean. As we got down from bus in Kalyani, it rained so heavily as though clouds busted all at once. Power was off. Pitch dark all around. No shelter was visible nearby. We stood under a roadside tree. We were fully soaked in the rain. Water was oozing out of our clothes. After a while as the drizzle slowed down, we came on to the road and headed towards Dean's house.

Enquiring here and there in that darkness, we could somehow reach Dean's house and knock on the door. Peon came down with a lantern in hand. Banerjee said something in Bengali and he took us to the first floor. Greeting him we both stood at the door, for water was still oozing out of our clothes. Then Mr Banerjee explained to him about me and my desire to join Entomology Dept as PG student etc…

Dean appeared to be unhappy at our visit at that hour with an unusual request. He perhaps didn't expect an undergraduate student calling on him pleading the case of an unknown South Indian for admission into MSc. Dean's voice was becoming louder and louder, yet Banerjee kept on saying … may be pleading my case, all in Bengali.

As the Dean started almost yelling at him, I intervened saying, "Sir, kindly grant me five minutes time, I shall explain the correct position to you. It's me who is to be scolded for disturbing you at this odd hour. Mr Banerjee, empathising with me and my purpose of coming to Haringhata, merely came to espouse my cause. Sir, Badebau said that one seat in Entomology Dept is still left unfilled. All that I pray to you is grant permission to the Entomology Dept to conduct interview. If I am good enough, they may select. If not, I will go away. Sir, believe me, I have not come here to unduly influence you in any way. All that I appeal to you is grant permission for conducting interview, nothing beyond that Sir".

To my luck, listening me through, he said, "tikaaci, tikaaci… kal officeir asben …. …". Immediately Banerjee thanked him in Bengali, perhaps, and quickly pulled me out as I was about to say something more. We both climbed down the staircase and heaved a sigh of relief as we came onto the road. On the road he told me what all transpired and his instruction for us to see him next day morning in his office. He saw a ray of hope in it.

Next day morning at 9.30 a.m. we went to Dean's chamber. I went inside alone and greeted him. He called his peon and pointing to me, said something to him in Bengali. As the peon waived his hand to me, I thanking the Dean, DR SB Chattopadhyay, followed the peon. He then took me to Entomology professor's chamber and said something to him. I was later interviewed by Dr N Dutta, Mr Amul Mukherji and Mr Pranab Roy for about 15 minutes and then they asked me to wait outside. I came out and as advised waited in the corridor. After five minutes, they called me in and said, "You are selected; go to administrative office and pay the fee".

Thanking my stars as I came out, Banerjee informed that the next day was the last day for paying the fee. My God! All that I have in my pocket was three less of fifty rupees… Now, another challenge. Gave telegram to home but I am sure of not receiving the money in time to pay the fee.

Then suddenly, Nimai's friend Mr Roy who was also following me along with Mr Benajee came to us and gleefully said: "Just now Badebau paid me scholarship money. So, you don't worry, I can lend it …you pay the fee with it."

I could not believe my ears. His offer made me stand speechless, stare at him in awe! Who am I to him and he to me? My association with him was hardly for 24 hours. Yet, he was ready to lend me hundred rupees. Remained numb for a while. Mr Nimai nudged me to go and pay the fee first, for the college will be closed for Puja holidays from tomorrow. Overwhelmed by these two young students' concern for me, the stranger, I went upstairs and paid the fee.

Fifty-five years ago this month, climbing down the stairs of that grey-building of Faculty of Agriculture, University of Kalyani, Haringhata with receipt in hand… overflowing with mixed feelings of joy, wonder and fear—what if my father could not afford it—wondered if I had become student again!

Looking back in gratitude to Mr Prasad, Mr Nimai Banerjee and Mr Roy, all that I could now say is, "you all made my life, Anek anek dhanyabad (many, many thanks)".
Image (c) istock.com