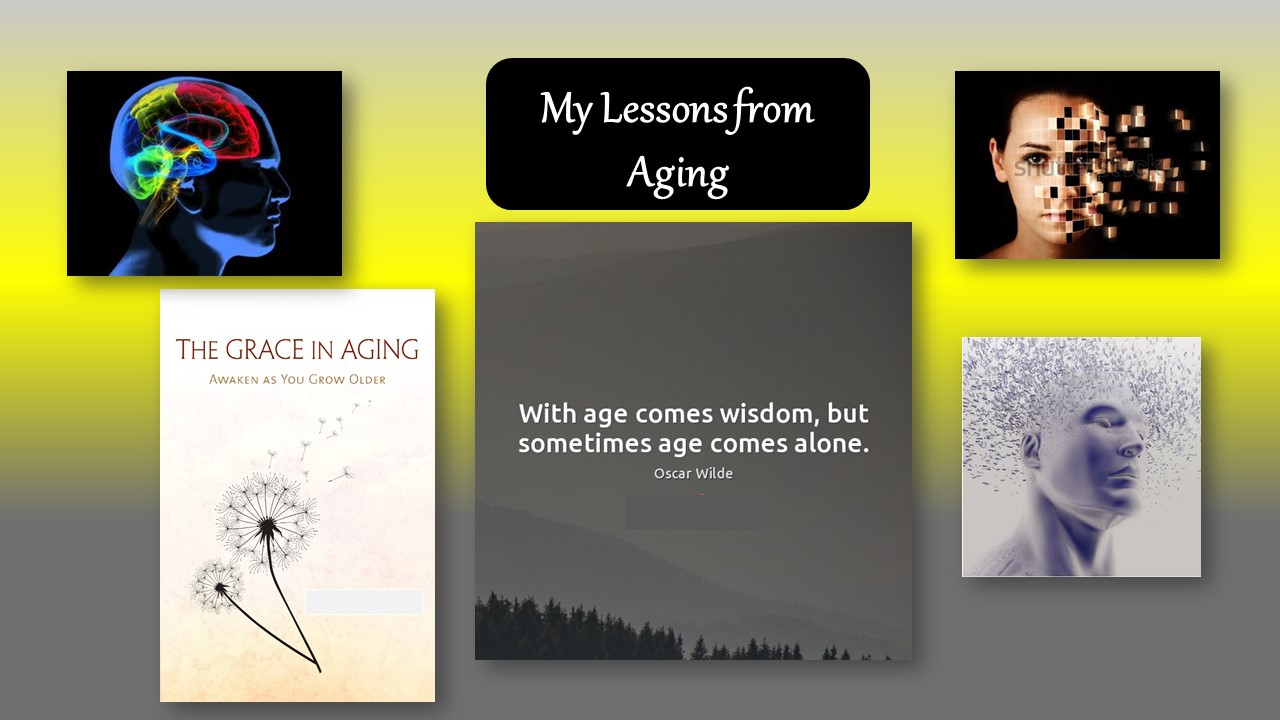 'With age comes wisdom, but sometimes, age comes alone,' said Oscar Wilde. I agree with him to a great extent. They need not be related.

Many essays are written on ageing and how one should realize and act in their evening of life. Here I am, however, prefer to share some practical experiences of ageing and how one needs to protect and behave to keep oneself under control avoiding unnecessary comments and problems. These are the lessons I learnt; please note not ADVICE, just sharing.
Talk less. Ageing most of the times, irrespective of intelligence, makes one garrulous. It is bound to make the other person terribly bored and embarrassing.

Listen to other persons and ask (if needed) questions but avoid probing.

Abstain from throwing blame on others in the garb of our forgetfulness and ageing.

Control temper; because with ageing intolerance also escalate.

Understand the other's interest and veer the conversation preferably in that direction and learn to be a listener.

Learn to dress well and sober; make yourself presentable. It is good to avoid flashy outfits and weird coiffure.

Avoid arguments and also value judgments especially with the younger generation; if unavoidable, present it in good language.

It is unwise to call others on the mobile, if we have no work.

It is imperative that oldies need to develop interest in some activities/ hobbies which cause least nuisance to others. Not for appreciation from anyone but to keep oneself occupied without troubling others. If there is nothing just sleep.

Avoid over eating. A few morsels less are always better.

Whenever there is a need for a favor from others use most polite language.

Memory power will start waning, but, try through some ways to keep important matters by writing and keeping them in a book or paste it.

Forgetting will be the first sign of ageing for someone who is always alert. We have to accept it and try to keep the memory with some simple thumb rules.

Realize that life becomes redundant after a stage. Accept it with grace. So also the bouts of depressions.

The greatest wisdom is accepting loneliness with equipoise. In fact, avoiding crowd is good.

Last one; learn to use the computer and internet. That will be your best friend.