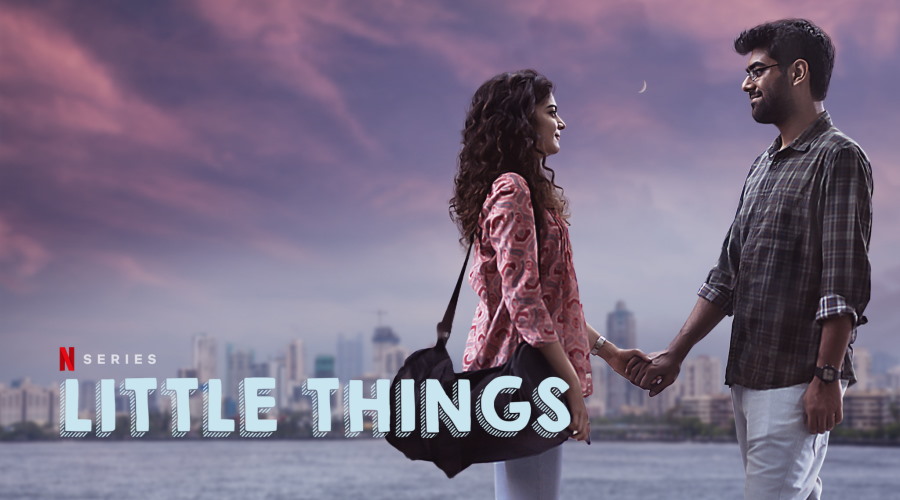 Honestly after a certain age, a person ages in multiple folds, I think; not only body, but also mind. That must be the reason I felt that I could not relish the most popular 'Little Things' fourth and the final season events, even the way I have relished the earlier seasons.

The narrative is an absolutely millennial or new gen style of a boy and a girl in 'live-in relationship' for six years. Now, Kavya is thirty. While the first two seasons were just breezy and chill, the third one turned a little different because they decided to live independently in Nagpur and Mumbai. In the new and the final season, they come together after nearly one and half years of separation as Dhurv goes to Finland on an assignment and returns and Kavya tries to get back her position in Mumbai in the same firm.

The initial ones of the total of these 8 episodes, were in Kerala where the pair met for a holiday. True. The natural beauty of Munnar, Alappuzha, Fort Kochi are captured well to a dull narration of the romance between the lead pair. In fact, for me it had become absolutely bland and not even tepid. Silly jokes, insipid banters, fighting with Nerf guns like kids and frequent abuses and 'f…k', in fact, were absolutely irritating.

The drama or whatever gets a little momentum only after Kavya's health problem and Dhruv's assignment with a group of cold colleagues. The discussion about marriage between the two, after six long years, in fact, got on my nerves. The finale with the lovers celebrating their 'engagement' with Rantac for Dhruv's gas problem in the car trapped at midnight in a Mumbai parking place and the parents' glee on their return and consent for marriage turns out to be a big laugh.

Both Dhruv Sehgal and Mithila Palkar are most of the time shabbily dressed in all ill-fitting costumes adding more nausea with Mithila's weird coiffure. If this is to be considered as the true representation of the new gen life, profession, love and live-in relationship concept, sorry, I absolutely don't envy them at all.
Streaming in Netflix.