Building Quick Capacity in Your New Employment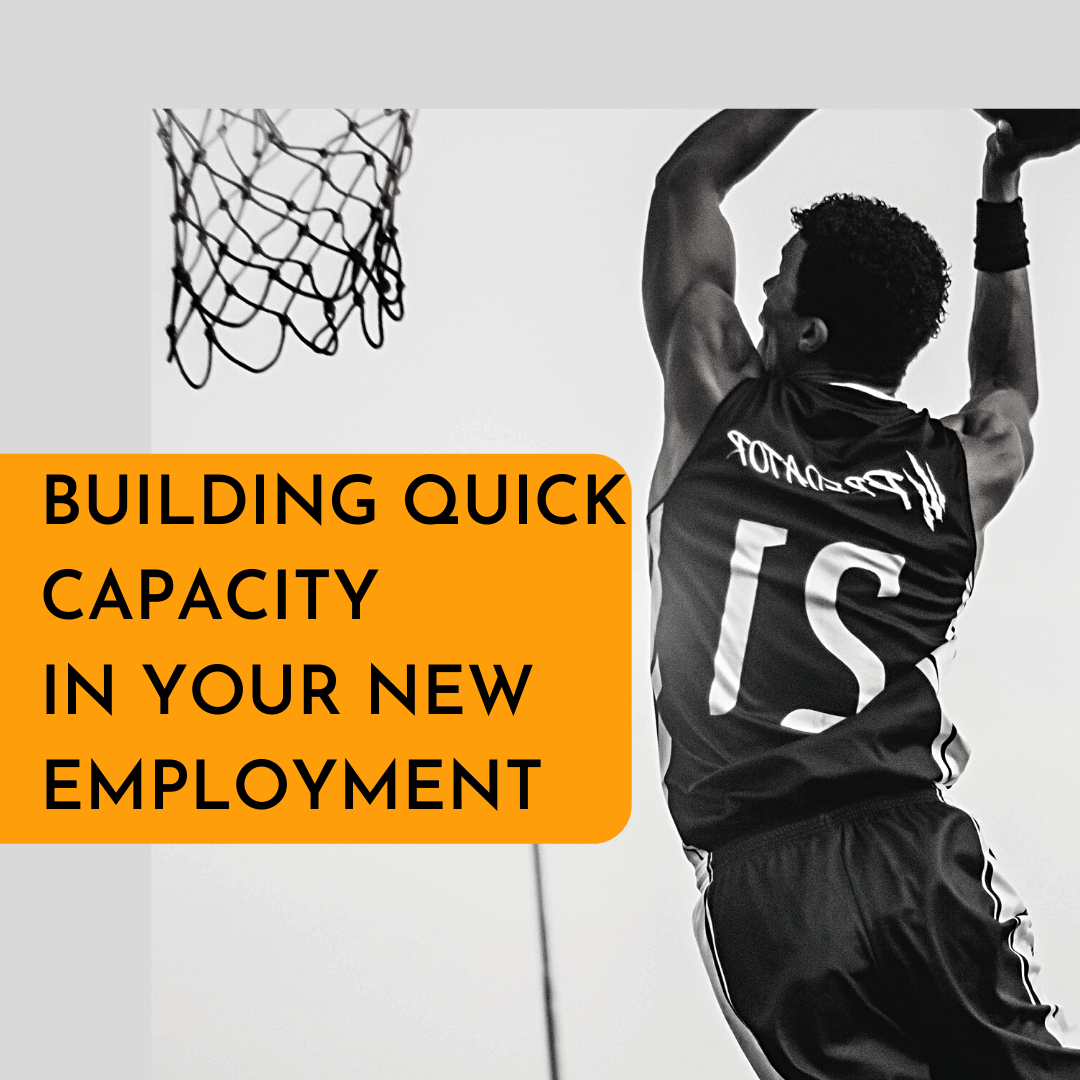 Beginning a career or starting a new role can be tasking. Some times you don't know where to actually begin even while your responsibilities are clearly spelt. Some people are notably proficient and find it easy to navigate their way on their new work or early career path. But what happens to those like us who are not predisposed to quick learning and may not be able to figure out our route very fast? How can we create capacity as we begin a new role or start-off our career?

In this post, I focused on one technique by which new entrants can create quick capacity.

It is vitally crucial to increase capacity in every career or position you have. Let me clearly emphasize that increasing Capacity is the surest approach to more chances. An individual who prioritizes capacity building has surely positioned himself for growth irrespective of organizational cronyism and unfavourable organizational structures. There are three key advantages of developing capacity. I will tell you this three.

First, increasing Capacity positively influences your self-esteem. Low self-esteem is strongly tied to ineptitude, inadequacy or expressed bluntly, ignorance. The process of growing Capacity allows you to purify your mind from low self-pity perspective as you will replace ineptitude with competence.

Second, building capacity makes you valued. This is because growing capacity empowers you with the necessary skill and attitude needed for organizational prosperity. Managers will value this increase and would not exchange it for anything lesser. This gained value provides you an irreplaceable position and can even get you to be a decision maker since your advice will be requested on matters within your competence.

Third, increasing Capacity equips you for leadership. Leadership is capability encinctured. Effective leaders are ones who have had histories of capacity growth. The world notably Africa have had more of horrible leaders, largely because they didn't build adequate capability, or better still, let's say they are just evil.

However growing Capacity positions you for leadership. No good leader is unskillful or incompetent in situations inside the perimeter of his leadership. Let me show you the smartest strategy to grow capacity in your present organization. Therefore, how would a young individual who just kick-started his profession grow capacity at his/her current place of employment within a short time?

The answer is simple, accept responsibility.

Oh... Yes, that is it.

You need to start accepting responsibilities and making it personal. Some people can take duties but do not make it a personal worry. By making some tasks a personal concern, you have pledge to see to the realization of that procedure using all the resources available at your usage. You cannot establish effective capacity if you don't take personal obligations.

What do I mean by embracing personal responsibilities? It involves making a commitment to provide solution to practically any organizational challenge to the degree that you are permitted. This circumstance can be cumbersome and most importantly you can not fix all organizations problem. However for you to grow quick capacity, you need to be solution oriented.
30-Oct-2021
More by : Dr. Prince Udoyen
---